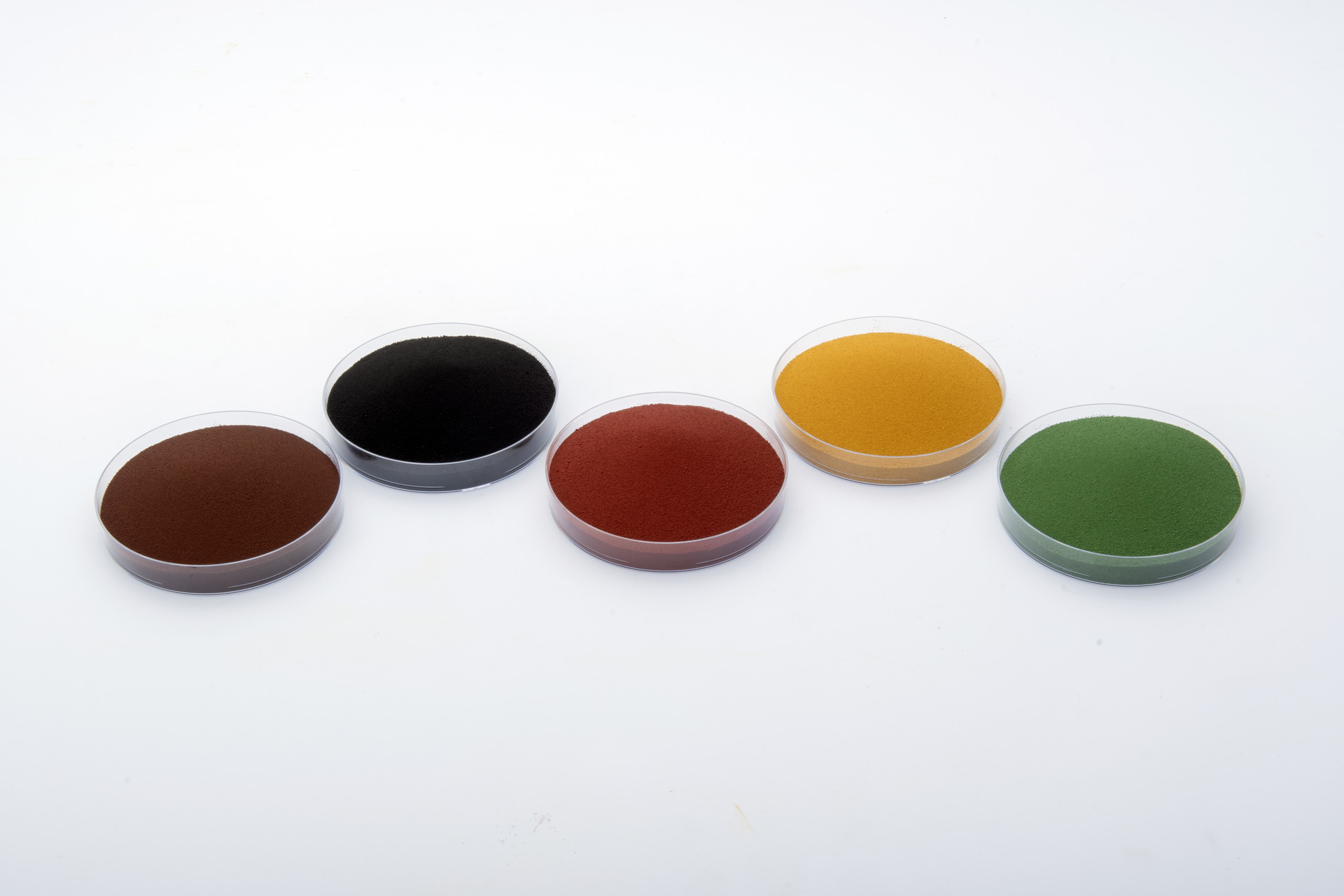 Inorganic Pigments
Colors for all facets of life
Color is a versatile design tool – with enormous significance for everyday life. Because color is individuality – and expression. With the inorganic pigments of the Bayferrox®, Colortherm®, and Bayoxide® brands, LANXESS offers a comprehensive range of products that are used worldwide for coloring in various industrial applications.
Whether construction materials made of concrete or asphalt, paints and coatings, plastics or paper – the iron oxide and chrome oxide pigments of the Inorganic Pigments business unit give many everyday products the right color. The applications have proven themselves over the decades. Not least because of the high quality standards that have made LANXESS one of the world's largest manufacturer of iron oxide pigments.
Main brands and products
The business unit's main products are iron oxide and chrome oxide pigments, which are marketed worldwide under the Bayferrox®, Colortherm®, and Bayoxide® brands. They guarantee high color strength and consistency – for a wide range of applications.
Major industries
The fields of application for iron oxide and chromium oxide pigments are wide ranging – as is the spectrum of colors. The primary applications can be found in the construction, paint and coatings as well as in the plastics industries.