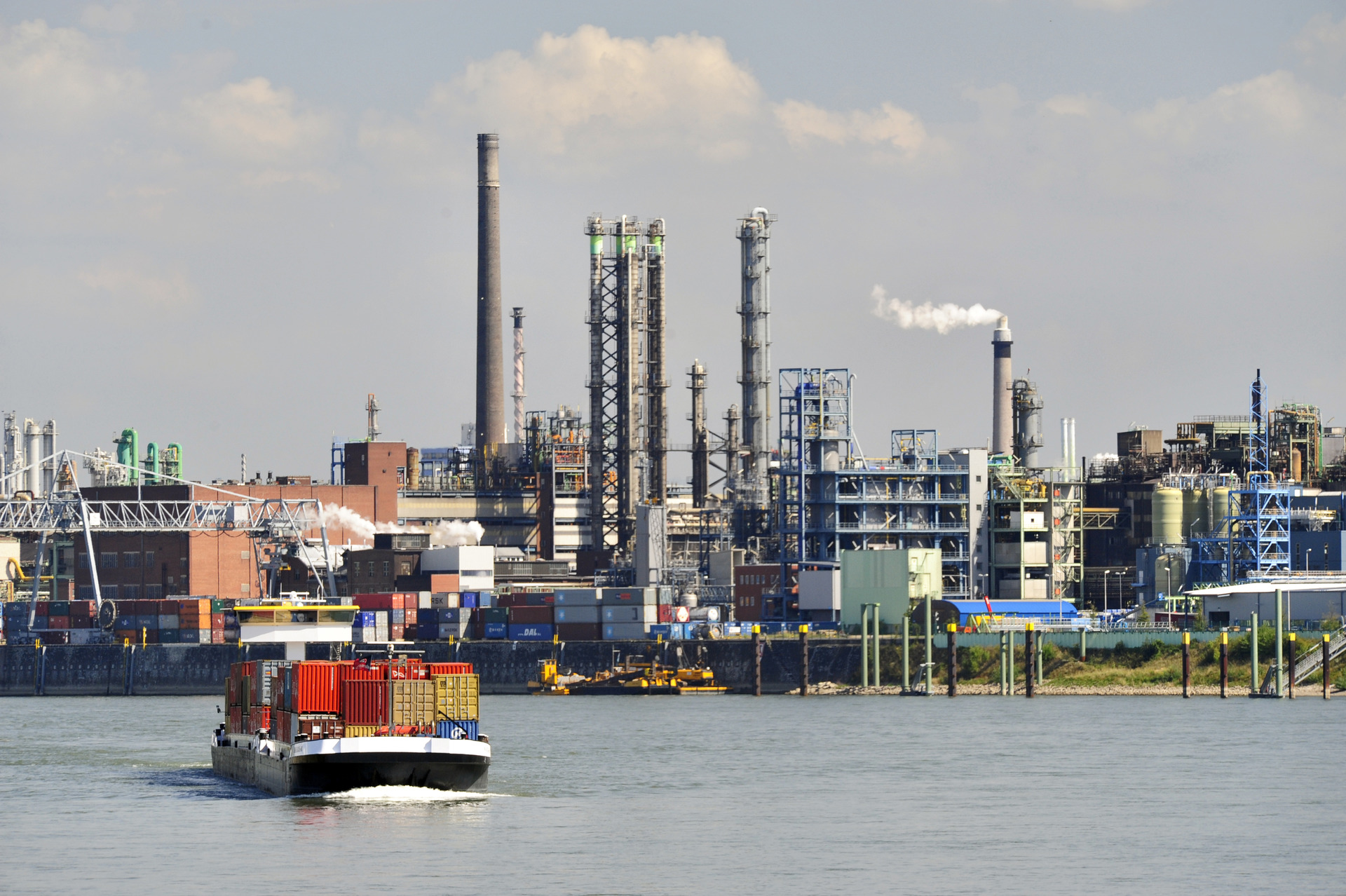 Krefeld-Uerdingen
Inorganic pigments and high-tech plastics
Welcome to the Lower Rhine. Krefeld-Uerdingen - a district of the independent city of Krefeld in Germany with a catchment area of more than 50,000 people - is the second largest LANXESS production site. It is the headquarters of our Inorganic Pigments, High Performance Materials, Advanced Industrial Intermediates, Material Protection Products and Rhein Chemie business units.

Products and Applications
Iron oxide and chrome oxide pigments are produced at the world's largest plant for color pigments - for the construction materials and plastics industries as well as for paint and coatings manufacturers.
Our High Performance Materials business unit also operates one of the largest production facilities for high-performance plastics here, primarily for the automotive, electrical and construction industries.
Another production branch is basic chemicals, which is operated by Advanced Industrial Intermediates. Basic chemicals are used, for example, in the production of menthol. Synthetically produced menthol is an important component in numerous flavors and is also used in many pharmaceutical products. We have built a formalin production facility in Krefeld-Uerdingen, for the production of trimethylolpropane (TMP). TMP is a trivalent alcohol used, among other things, in products for the furniture, construction and automotive industries.
Environmental protection - an important topic
To significantly reduce emissions of the climate-damaging dinitrogen monoxide (N2O) gas - an exemplary achievement in Krefeld-Uerdingen: with two state-of-the-art nitrous oxide reduction plants. With both plants, we decompose a total of five to ten million metric tons of CO2 equivalents annually, depending on capacity utilization.
Nitrous oxide is produced during the production of adipic acid, a plastic precursor. It is harmless to humans, but harms the climate more than 300 times more than carbon dioxide. These two plants completely neutralize the climate-damaging greenhouse gas N2O.

LANXESS is also the world's only adipic acid producer.