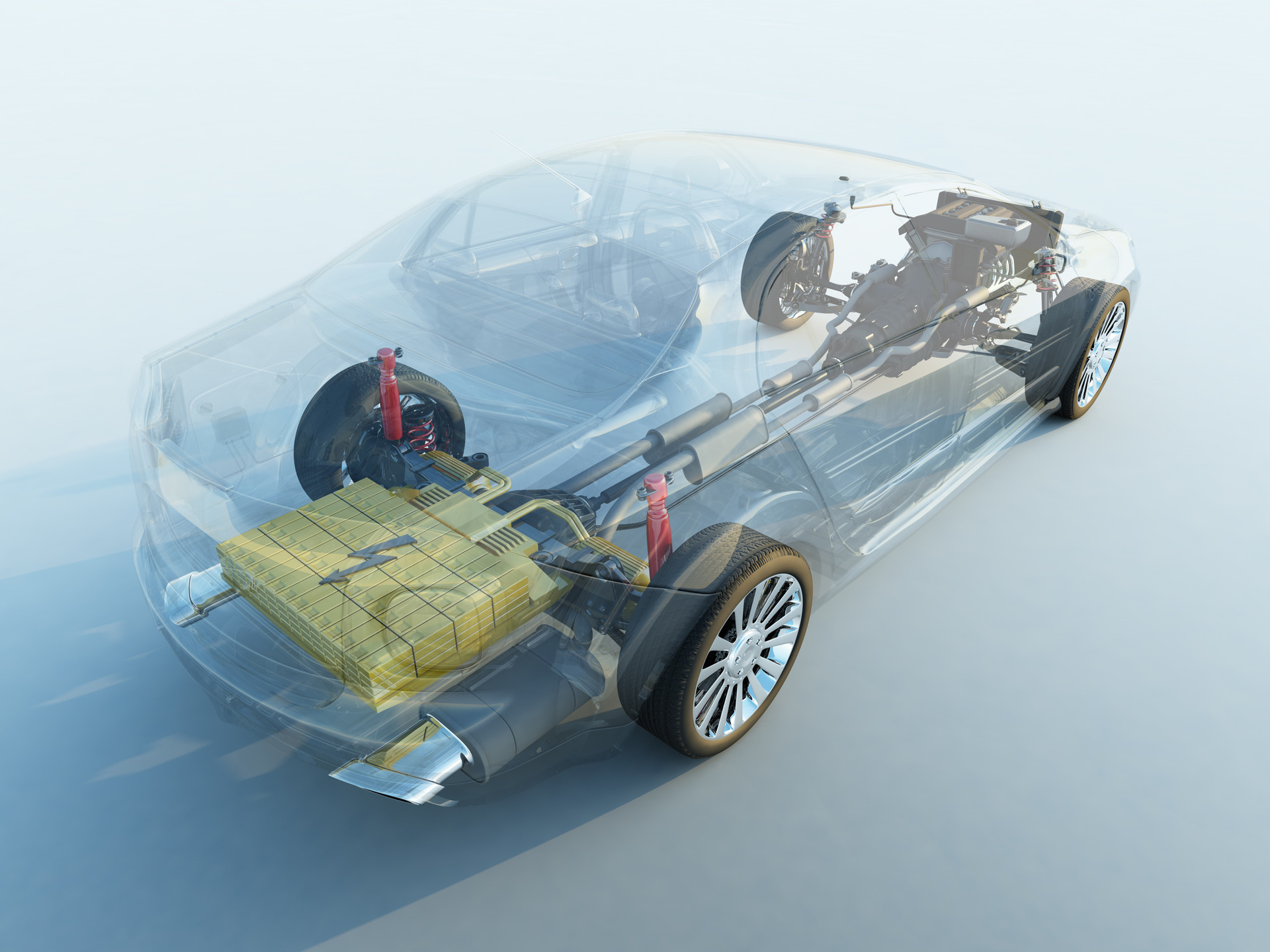 High Performance Materials
Products that meet the highest demands
The hybrid model of the Porsche Panamera accelerates from zero to a hundred in 4.6 seconds – maximum speed: 278 km/h. It is therefore important to be able to rely on the brake pedal – an absolutely safety-critical part. For the Panamera, it is made of Tepex® – an extremely resistant composite material.
Depending on its composition, this material clearly outperforms the strength of metals used in industry, while at the same time being lighter. This makes Tepex® a high-end product of the High-Performance Materials business unit – exclusively manufactured by Bond-Laminates GmbH.
Durethan®, Pocan®, Tepex® – high-performance materials
The business unit produces plastics and thermoplastic composites that have to meet the highest standards. These include in particular Durethan® brand polyamides and Pocan® brand polybutylene terephthalate – two innovative product lines with enormous growth potential.
The Business Units products are primarily used in the automotive sector – in structural parts as well as in under-the-hood and interior/exterior applications. But they are also used in innovative fields of technology such as electric mobility. The focus is on battery and charging systems, electronic control systems, and power electronics.
Another field of application for this high-performance material is electronics and electrical engineering: from the household goods industry and the entertainment segment to smart home technologies and IT security – there are a wide range of applications for these materials. The product portfolio includes material types for plugs, connectors and switches, LEDs, power electronics, tools, and much more.
In addition, there are other diverse applications also in the furniture industry, fastening technology, as well as in the medical, sports and leisure sectors.
The following always applies: all products must meet the most diverse requirements, even when these requirements compete concurrently within the application. They must, for example, be thermally conductive or weldable – and also meet the standardized requirements in the field of flame protection. But electromagnetic shielding and the optimum use of the installation space are also important aspects. With all these requirements, the business unit is characterized by the fact that it can meet multiple complex demands. This is where the special HiAnt® consulting service comes into its own.
Through competitive production facilities and intensive product and application development, the business unit has developed into a major supplier of engineering plastics. The production facilities for the precursors caprolactam and glass fibers in Antwerp are among the largest of their kind.
Main brands and products
Whether for brake pedals or even drone propellers and wakeboard surfaces, LANXESS plastics are versatile and innovative.
Caprolactam (as a precursor for engineering plastics)
Durethan®, engineering plastics based on polyamide 6 and 6.6
Glass fiber range for the reinforcement of engineering plastics
Pocan®, engineering plastics based on polybutylene terephthalate and blends
Tepex®, fiber composites based on engineering thermoplastics
Major industries
The individual products have specific property profiles. For example, Durethan® is used in the automotive, electrical/electronics, and construction industries. Pocan® is also used to a large extent in the electrical/electronics and automotive industries.
However, it is also suitable for applications in medicine, sport, and leisure. Tepex® fiber composites are used for demanding applications in mass production in the automotive, sports, and consumer electronics industries. For example, the materials can be used in automotive applications to save significantly on weight while maintaining a very good property profile, which in turn leads to reduced fuel consumption – a further step towards sustainability.