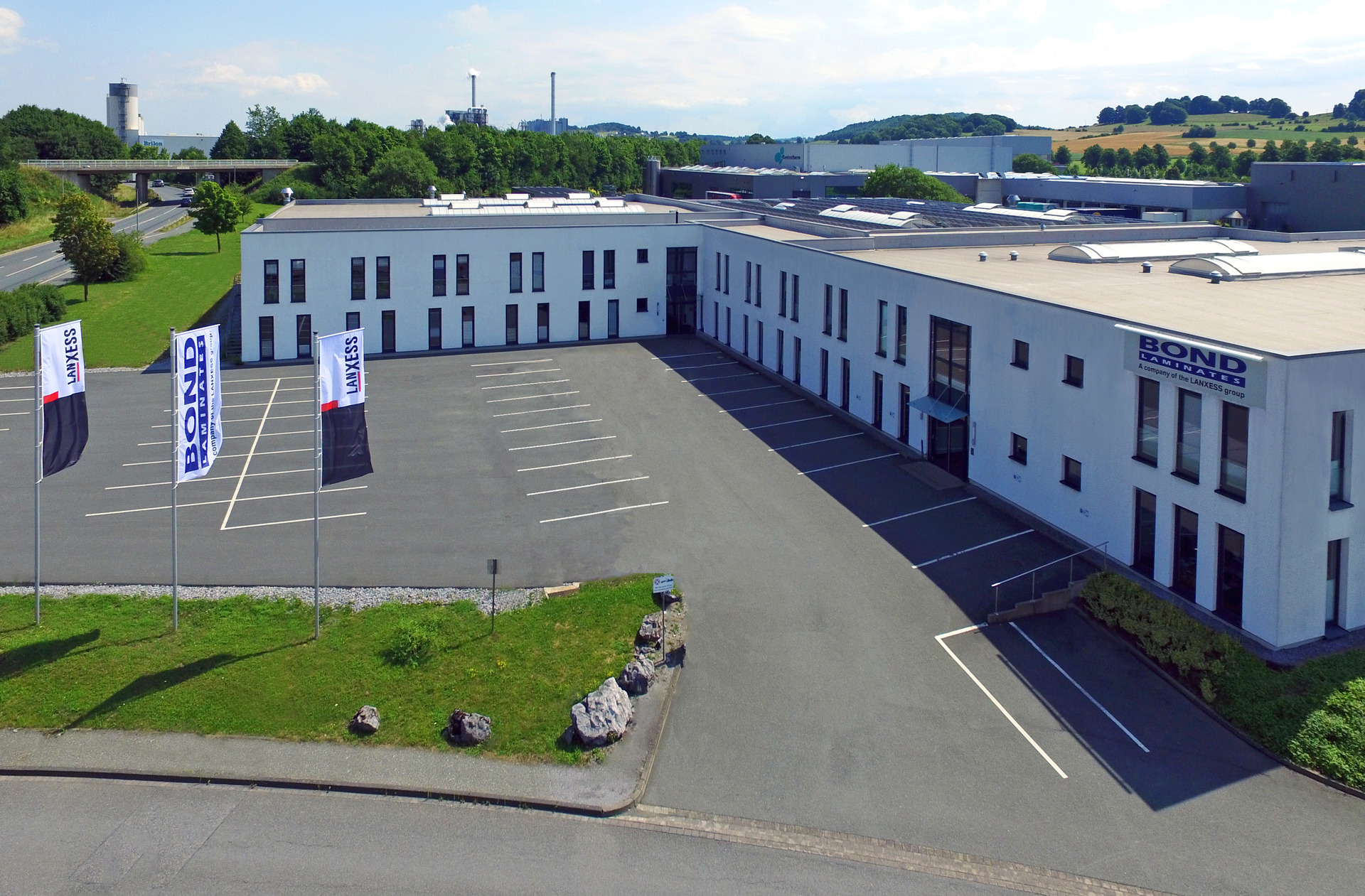 Brilon
Thermoplastic Fibre Composites
Brilon is located in the east of North Rhine-Westphalia, where Bond-Laminates is based. Founded in 1997, the company has been a LANXESS subsidiary since 2012 and is part of the High Performance Materials business unit. Bond-Laminates specializes in the development and manufacture of customized composite materials made of plastics reinforced with glass fibers, for example.
Products and Applications
Our Brilon-based composite technology is marketed under the brand name Tepex® a high-performance composite based on thermoplastic polymers. The flexible fiber orientation within the composite and the full consolidation with a thermoplastic polymer enable material solutions with high structural strength and extremely low thickness.
The advantage for customers: The Tepex® properties can be adapted to individual requirements and thus enable high-performance material solutions for almost every application and industry.
The cooperation with Bond-Laminates has existed since 2006, even before the integration into the LANXESS Group. Since then, many successful projects for the automotive industry have been realized jointly.
With the acquisition, our company has expanded its product portfolio of materials for lightweight automotive construction. Thermoplastic composite materials have a much higher potential for functional integration than metal processing.