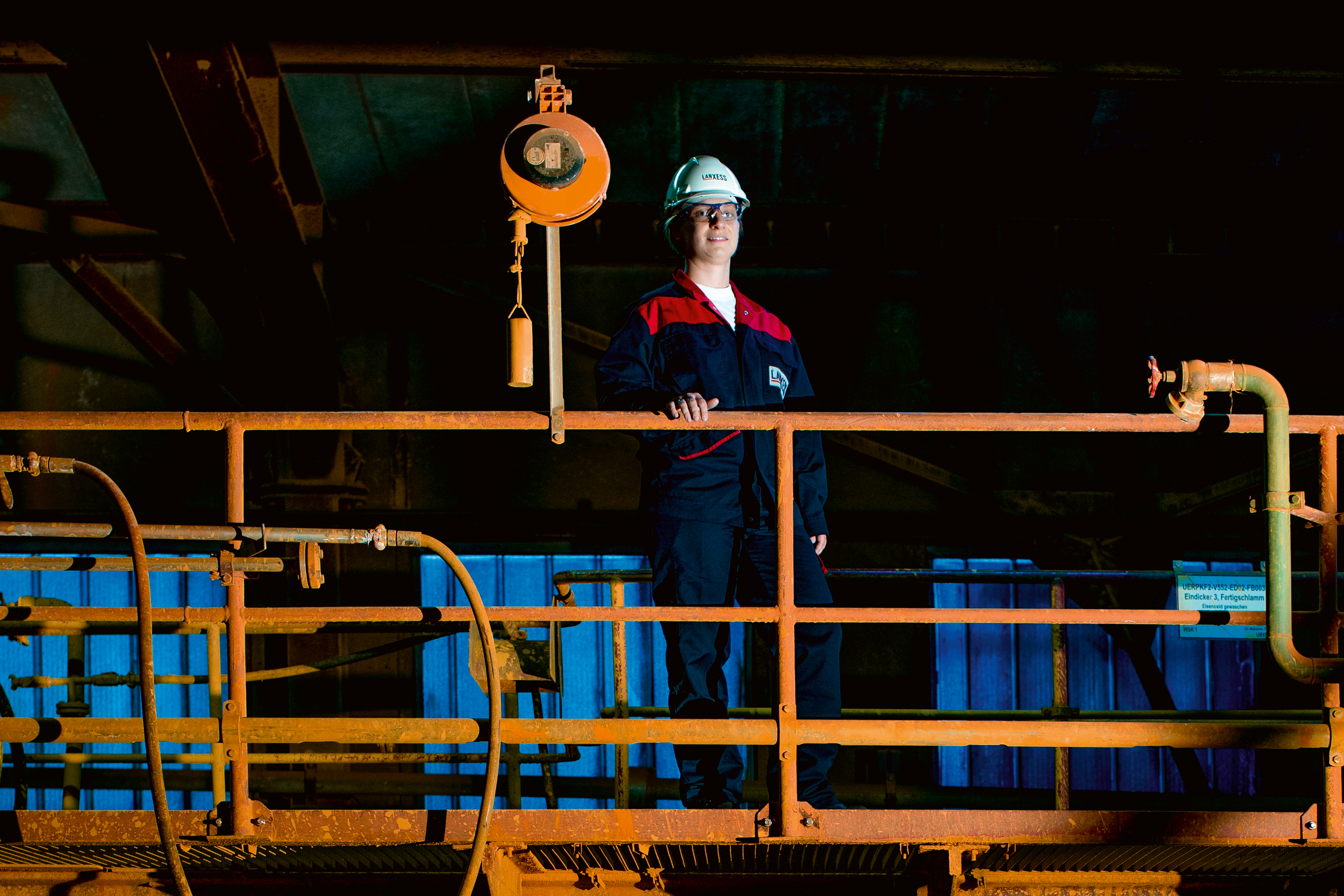 Rather slowly but steadily, the number of women in management positions is growing in the chemical industry. Over the past five years, - with an overall proportion of women in the workforce of also around 20 percent. But that's not the end of the story, says LANXESS Labor Director Stephanie Coßmann.
"We have already achieved a great deal here in recent years, but still see clear potential that we want to exploit."
Stephanie Coßmann,
Member of the Board of Management and Labor Director of LANXESS
We have set ourselves clear targets to increase the proportion of women in management - even beyond legal requirements. And we want to put a spotlight on women and their careers to show what they do and achieve. Also to be able to set an example for other young women!
We have therefore asked five women at LANXESS to tell us about their experiences in management jobs.
Nele, Nora, Eliane, Kathrin and Vera tell us
that it is possible to succeed in professions that were once traditional male domains,
how important it is that a company embodies the same values as you have,
that women need to communicate their career goals,
how important role models and mentors are in the company.
"LANXESS has supported me even in difficult times"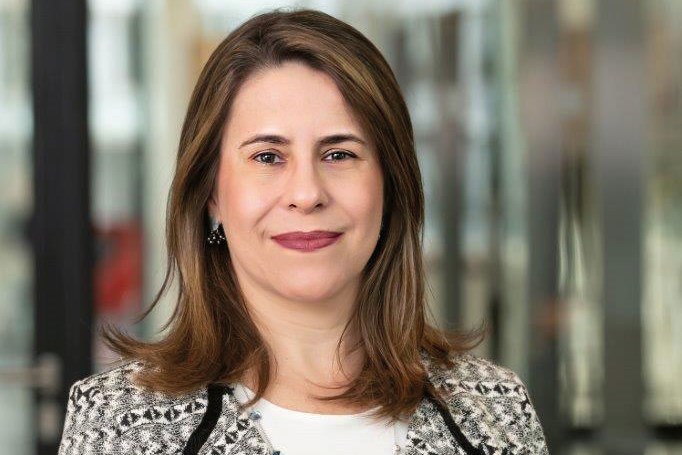 "Neither at LANXESS nor with previous employers have I experienced prejudice based on my gender. That does not mean, however, that it does not exist in Brazil. Twenty years ago, I applied for a management position in the legal department of another global corporation."
After I passed all the test phases, there was an interview with the local manager. The interview went well, but at the end, he said that I am a woman, young, and just married. He would rather have a man in the position because he would not get pregnant and would be more productive than a woman would. That company thus disqualified itself for me. When the management level thinks like that, it speaks volumes.

I have been working for LANXESS for 19 years now, and the company has supported me more than once. During this time, I had two operations that were not easy for me. During these phases, the LANXESS management team was fully behind me and even encouraged me to take as much time as necessary to get back to full health. That motivated me for a great deal. I wanted to return quickly and return the trust.
"Working part-time means being extremely well organized"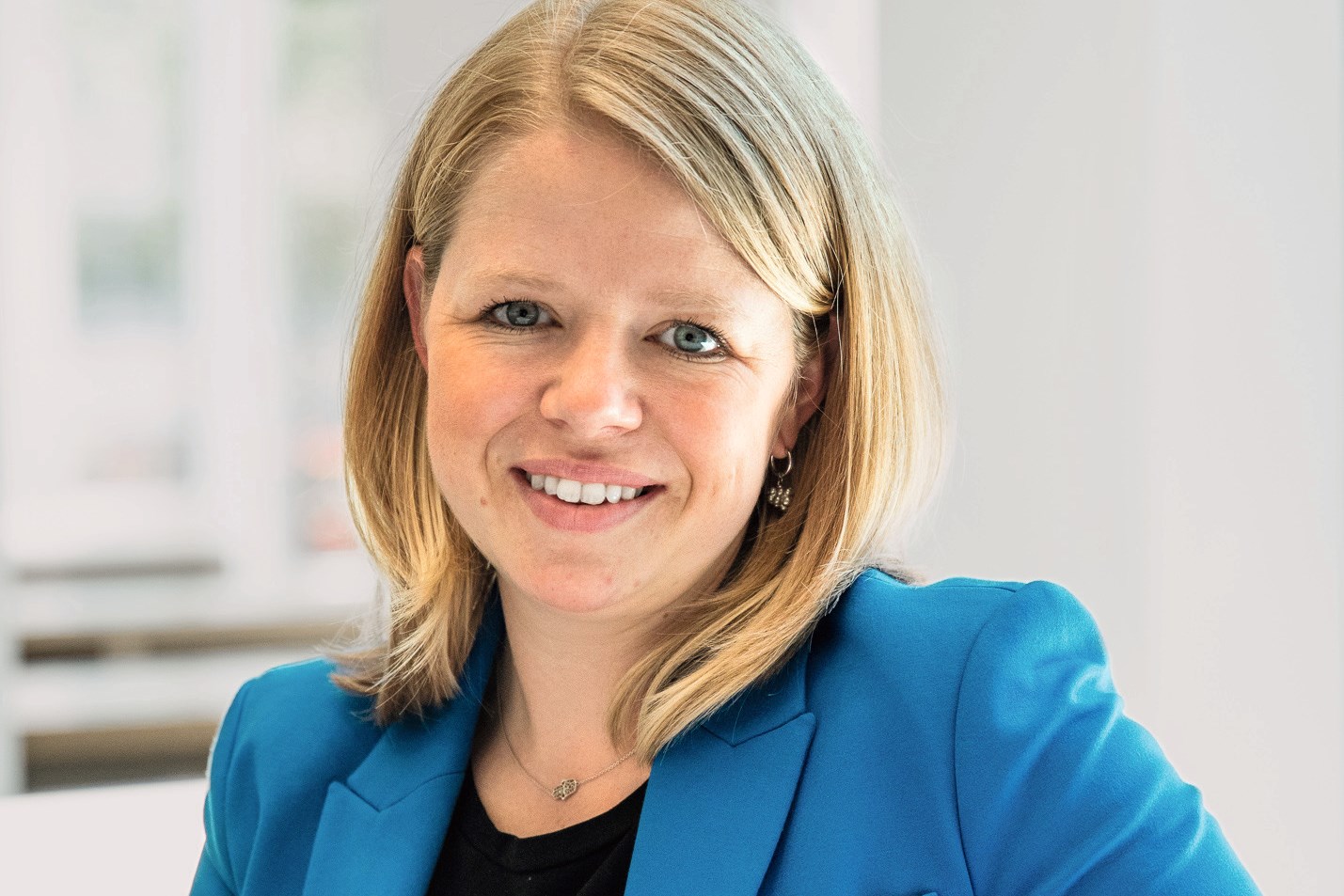 "The focus should be on the achievements that my team and I make together. It should be a matter of course that I exercise my leadership position on a part-time basis. My superiors have always encouraged me in this.
As a strategist for the business unit Material Protection Products and now that I am leading the strategy team at Liquid Purification Technologies, it was never an issue.
My superiors often saw even more than I did that I can also be responsible for major projects on a part-time basis. Of course, working part-time means that my team and I have to be extremely well organized. However, I also believe that this allows us to plan with more foresight and coordinate things more clearly.
When I returned to the job after each year of parental leave, I communicated clearly that I wanted to work part-time, but still have my career in mind. I wanted to perform and be committed. It is important for everyone involved to articulate that clearly.
Before I went on leave for my second son for a year in 2018, I had been able to prove that it is possible to successfully manage projects on a part-time basis. The acquisition and integration of the Clean and Disinfect business of the US chemical company Chemours allowed me to demonstrate that. In November, I was included in the list of successful ' TOP 40 under 40,' which the German business magazine Capital publishes annually. I was really happy about that."
"The balance between work and family life is hard to find"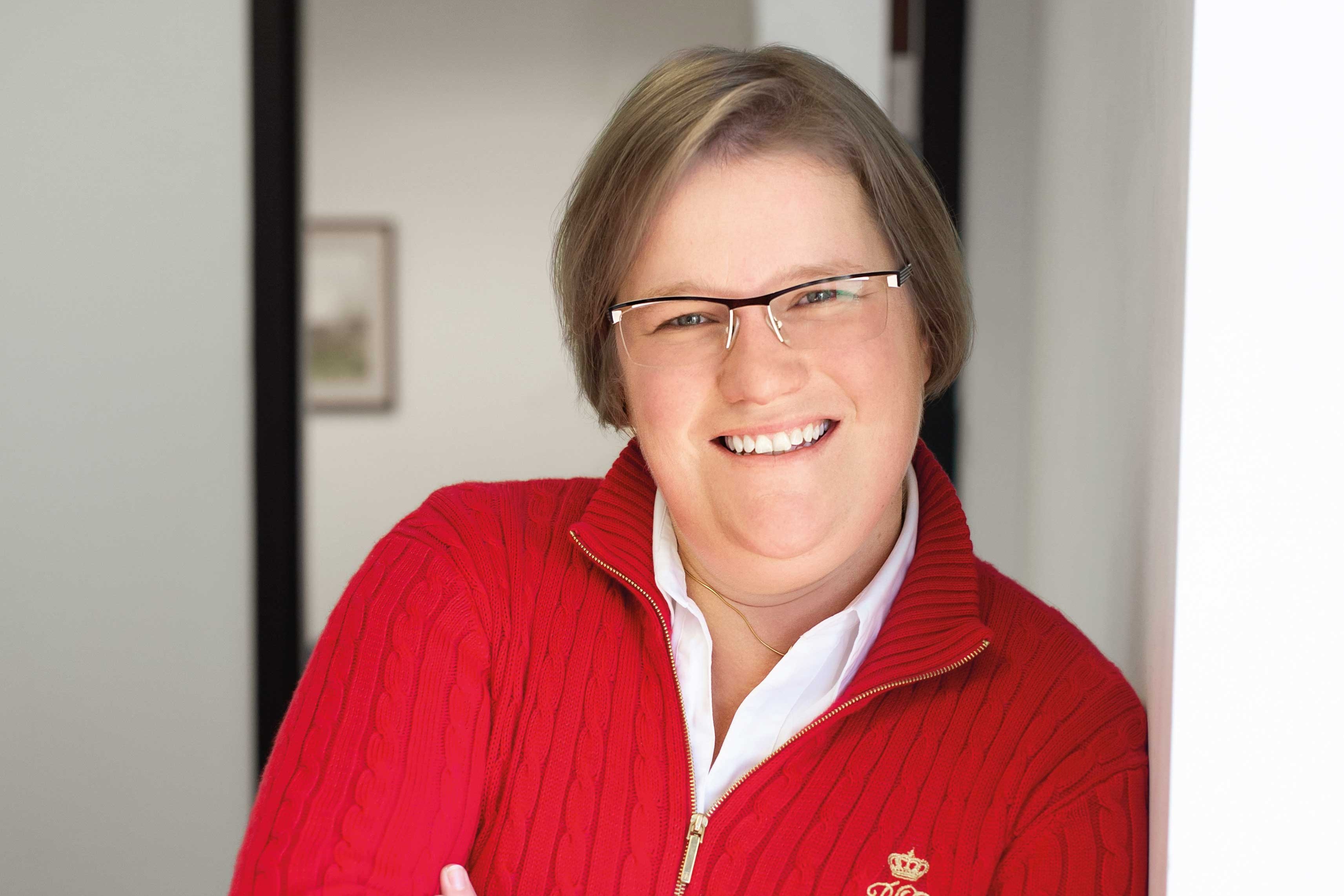 "In my new role as plant manager, I haven't had to deal with prejudice. In the past – when there were even fewer women in management positions at LANXESS – they caused some frowns and made heads turn. It is also true that women have to do more to have a career.
We have to prove ourselves every day anew. I think that women often lead more emotionally. We pay very close attention to whether and how the other party receives our words. In addition, we are more particular about cleanliness.
Sometimes it is difficult to find a healthy balance between family life and work. Moreover, children simply need their mother for some things. This is especially hard when I have several important meetings or have to go on a business trip.
Weekends with the family and holidays are therefore especially important, because I can take a lot of time to play with the children and give them my attention. Once you have a family, it is also more difficult to pursue an expat career. My husband had to quit his job and is now trying to get a work permit. He's currently running the household – which makes things easier for me."
"I'm against quotas – equal opportunities and education are the key to success"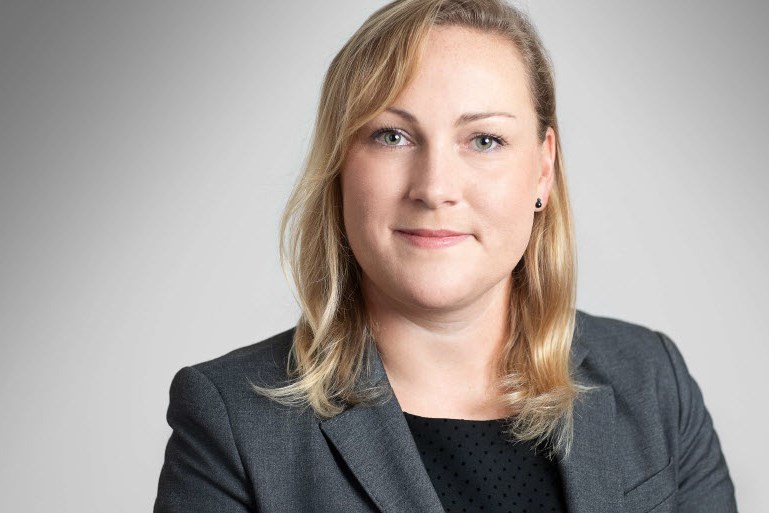 In 2015, I started at LANXESS as production manager in Bitterfeld, Germany, and after a relatively short time I took over as plant manager. From university to operations – that was a huge change and a challenge for me at first.
Also for the experienced colleagues, who had had the same boss for decades, and now found themselves confronted with a young woman without any practical experience in the chemical industry.
For me the big step into practice proved to be just right. I have learned an incredible amount, and I am grateful for the support I have received in the company and especially in the production plant.
I have not experienced any prejudices because of my gender, neither in the Bitterfeld plant nor in the corporate environment. One reason for this can certainly be that many women in the new federal states of Germany have traditionally worked in addition to having a family and have often taken up technical professions.
Recently, I have decided to take the plunge and start into another profession. As global business manager for the insect repellent Saltidin
®
, I can once again experience a completely different facet of working in a globally active chemical company. It is important for me to be able to constantly develop myself and broaden my horizons.
For me personally, the 'women's issue' has never been a reason not to tackle challenges. I grew up with role models in which there was no room for prejudices in general and especially not against women based on their gender. My mother, grandmothers, and sister are all very strong women who have always worked hard and started families.
In my opinion the thinking of 'quotas' is wrong. For me, employees' qualifications count more than gender quotas, the team must function and achieve good results, regardless of the gender distribution. However, it is obvious that we in Germany still have work ahead of us to advance the qualification of women – including in professions traditionally dominated by men, and vice versa. For me, that begins with education at home and at school."
"My supervisor has supported me in my career planning"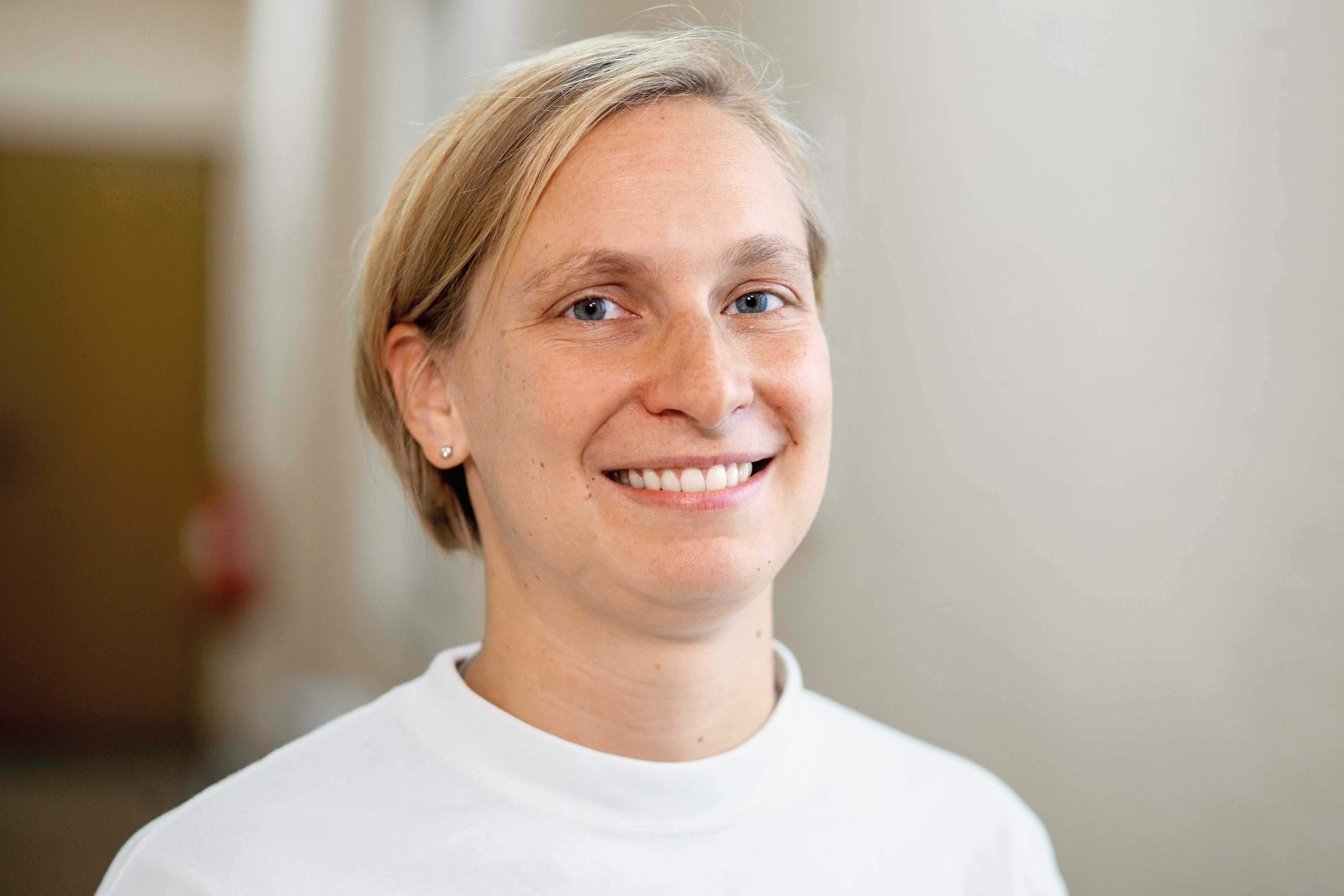 "I was lucky to start working in a production plant where the management strongly supports women. As a chemist with a doctorate, I first worked in research here in Krefeld in 2012. I am ambitious and wanted to change my position soon. My goal and desire was to become a plant manager.
My supervisor supported me in that. Those who come from research do not become plant managers overnight.
Together we worked out a plan to prepare me for the new job. After the birth of my son in 2014 and subsequent six-month parental leave, I became production manager in the PSP plant in 2015. Three years later, after the birth of my daughter in 2017, I took over the vacant job as the first female plant manager in the PSP operation in July 2018. I guess you can say that I secured a better position for myself after each child.

I really enjoy my work, even if the balancing act between work and family is not always easy. I cannot always work from home because, as the plant manager, I have to be available for people to talk to. I do not have to go on many business trips, nor do I have too many external meetings. This was crucial for me, as it makes my family life easier.

Although this is a strongly male-dominated industry, I have never felt prejudice because of my gender – more so because of my young age. However, even that has not been too bad. After all, I have employees who have been doing their job for 30 years. They know what they are doing. At the beginning, I therefore looked at everything carefully and only after some time did I decide where we could change or improve things. This has always been done in dialogue with each other and so far has always worked well."
explore our company and products