Experimental Renovation of a Victorian House

In London, an old Victorian house is becoming an experimental wonderland of coloured concrete.
The architectural firm Studio Ben Allen is experimenting with colourful concrete in the redesign of the crumbling rear facade in order to create load-bearing walls and decorative details – and all at top speed with prefabricated elements.
Inspired by the surrounding Victorian architecture, concrete is used in various ways throughout the renovated house, including for the moss green patterned columns and beams which support the salmon pink textured wall panels of the bathroom on the first floor. The gaze is concentrated on the garden, while multiple light shafts ensure plenty of light in the rooms.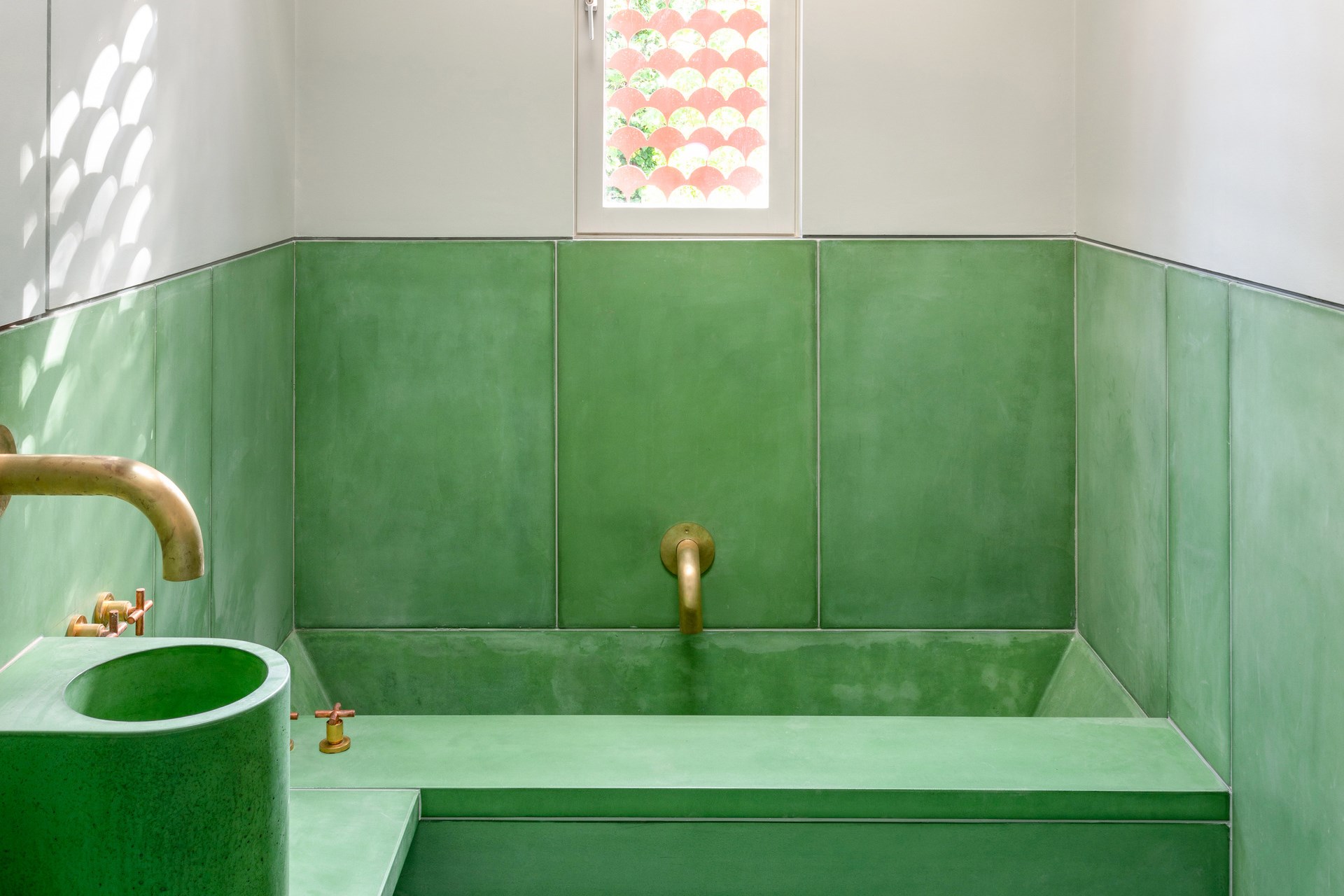 Pushing the Boundaries of Concrete - Coloured and Textured Elements
Textured concrete is used innovatively – not just as a supporting structure or architectural finishing, but as a combination of both.
The entire update – including stairs, counters, sinks, floors, benches, bathtub and basin – is cast in pigment-ed concrete. The kitchen counters were designed in a red hue. The bathtub, the counters, the basin and the benches in the bathroom on the top floor are all made from green concrete – creating an atmosphere similar to a hammam in the room. Brass fittings complement the concrete perfectly.
Iron oxide and chromium oxide pigments from LANXESS were used to colour the various concrete parts all the way through. This process requires expertise in the interaction between the concrete technology and the colour pigment used. The experts at LANXESS supported the planners right from the outset with their essential technical and application know-how.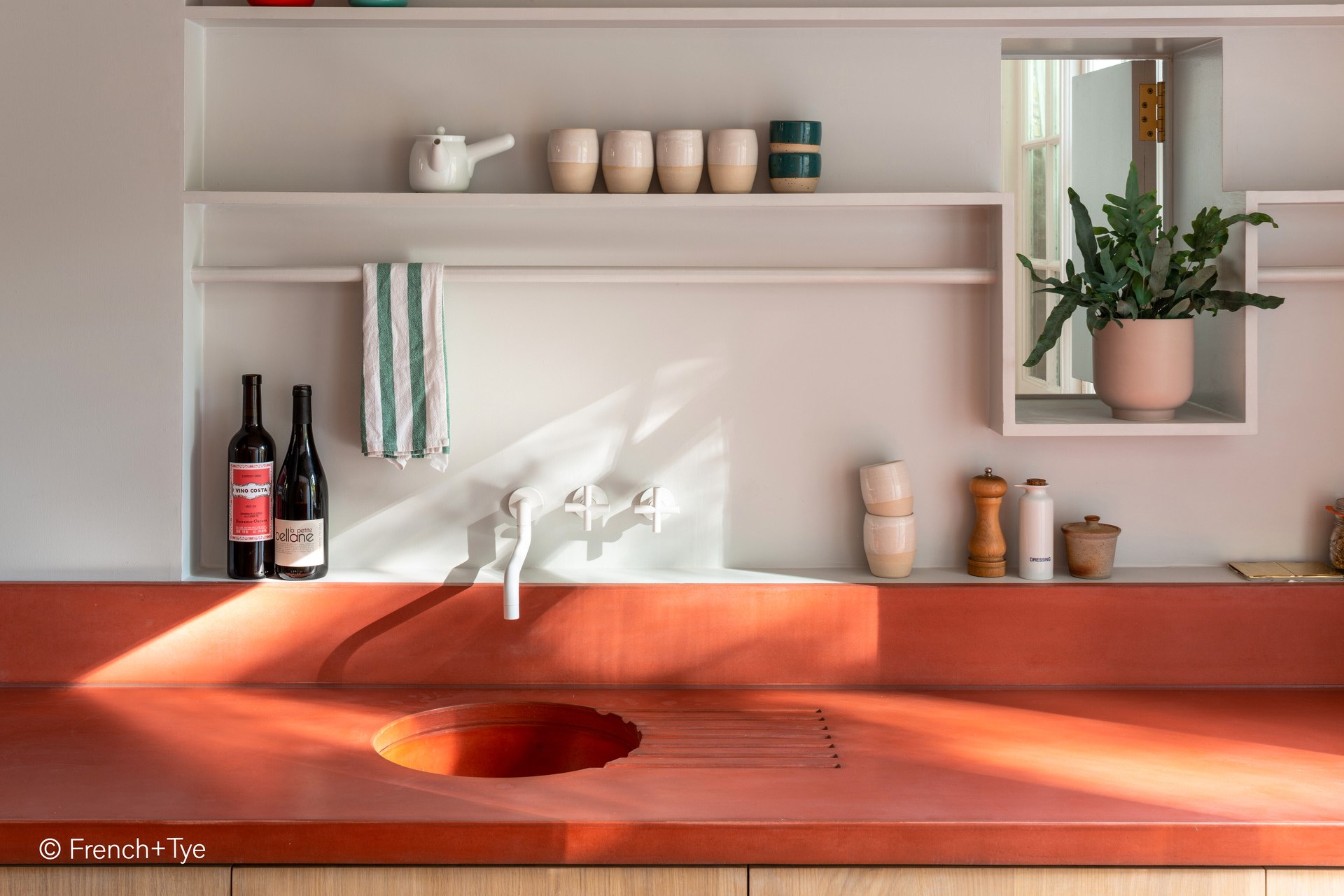 A Wonderland of Coloured Concrete - Voted the Best House Renovation
As the overall winner of "Best new house renovation", the project was honoured with the "Don't Move, Improve!" award in 2021.

This aware is organised annually by New London Architecture (NLA) in order to present the diversity of the houses in the British capital. And it is unlikely to be the last award that the spectacular house wins.

The architects used the project for new ideas such as the innovative use of textured and coloured concrete both as the supporting structure and architectural finishing. In order to demonstrate how off-site construction can also be beneficial for smaller residential projects, several elements were prefabricated in order to reduce the construction time on site.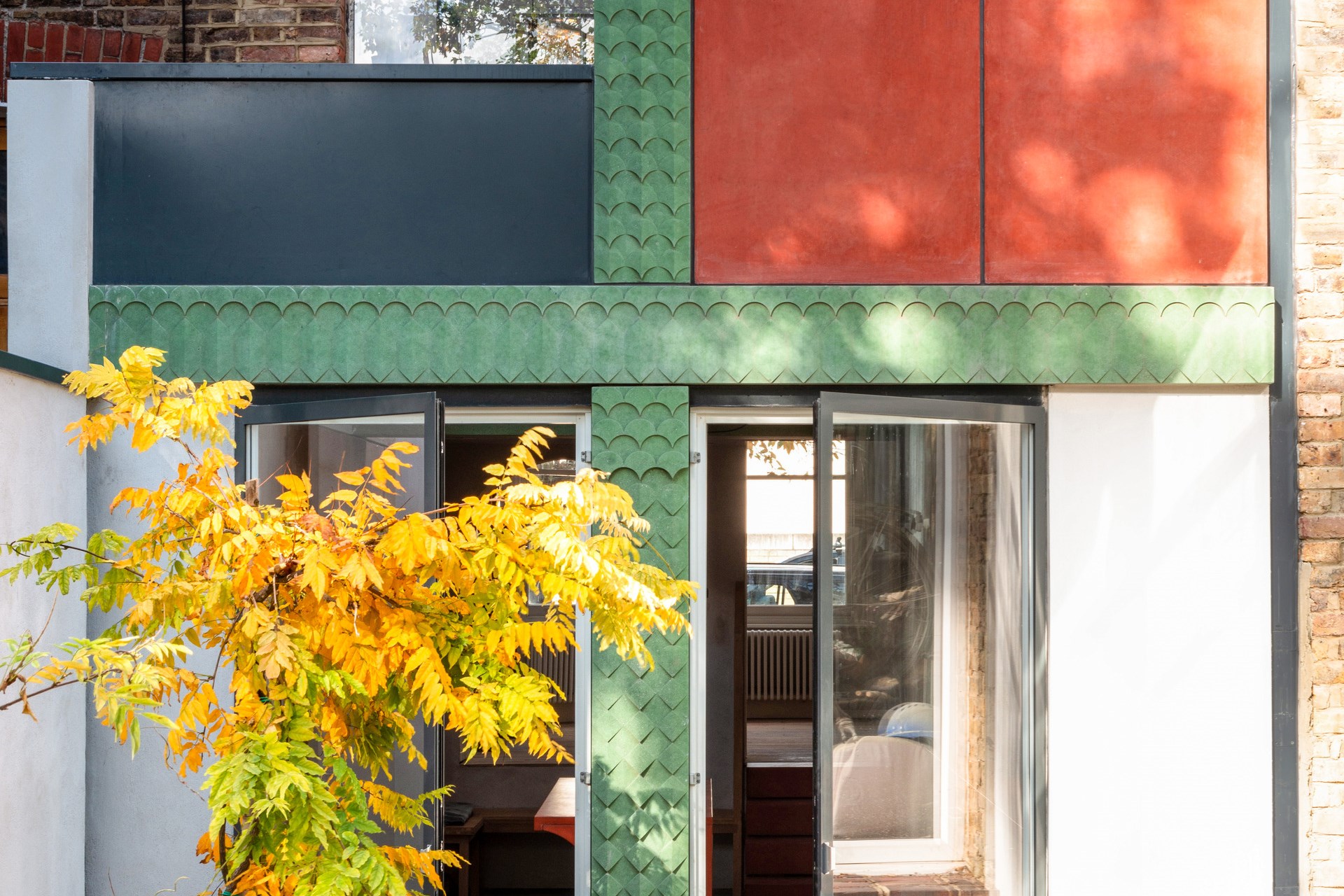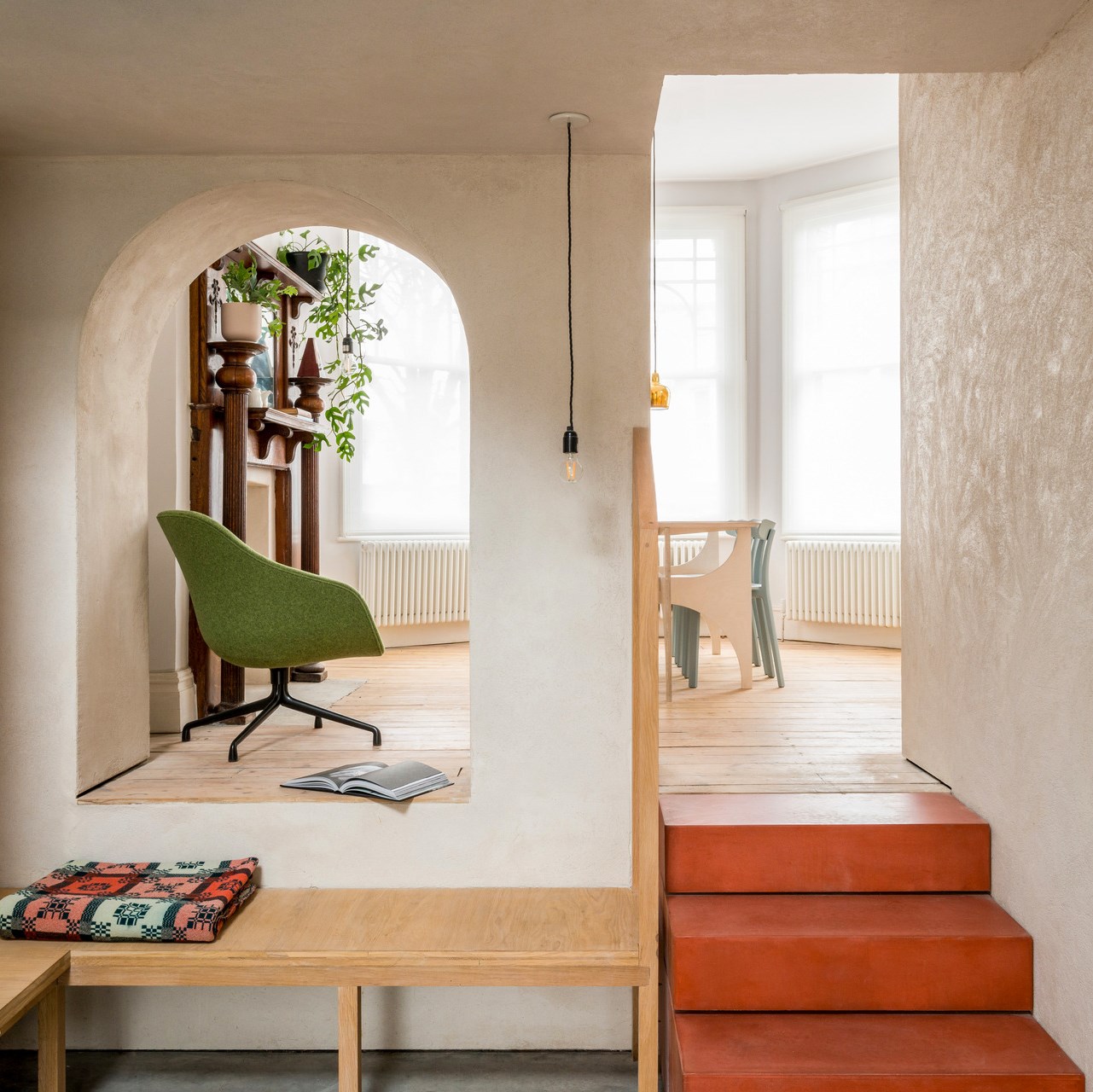 The complete case study is also available as pdf-file for download.