Campus facelift in Linz
With four buildings and redesigned free spaces, the JKU Johannes Kepler University in Linz has been developed into the largest and smartest campus in Austria.
This campus is home to transdisciplinary research groups and companies that are united by their focus on driving forward technological innovation. They are devoted to topics such as industry 4.0, robotics and artificial intelligence, as well as the law in digital transformation.

A spacious, covered outdoor area is to be used as a meeting point or even for events, such as the Ars Electronica Festival. Together with DnD Landschaftsplanung, the Linz-based architect firm Riepl Riepl has succeeded in uncovering the original qualities of the JKU from under decades of deposits and bringing them into a form open to future developments.

Open room sequences across several floors are intended to create a markedly communicative atmosphere, allowing a special team spirit to develop here. Colored concrete has been used in two of the new buildings for this purpose: a lively red brown in the LIT Open Innovation Center and an elegant, timeless black in Kepler Hall.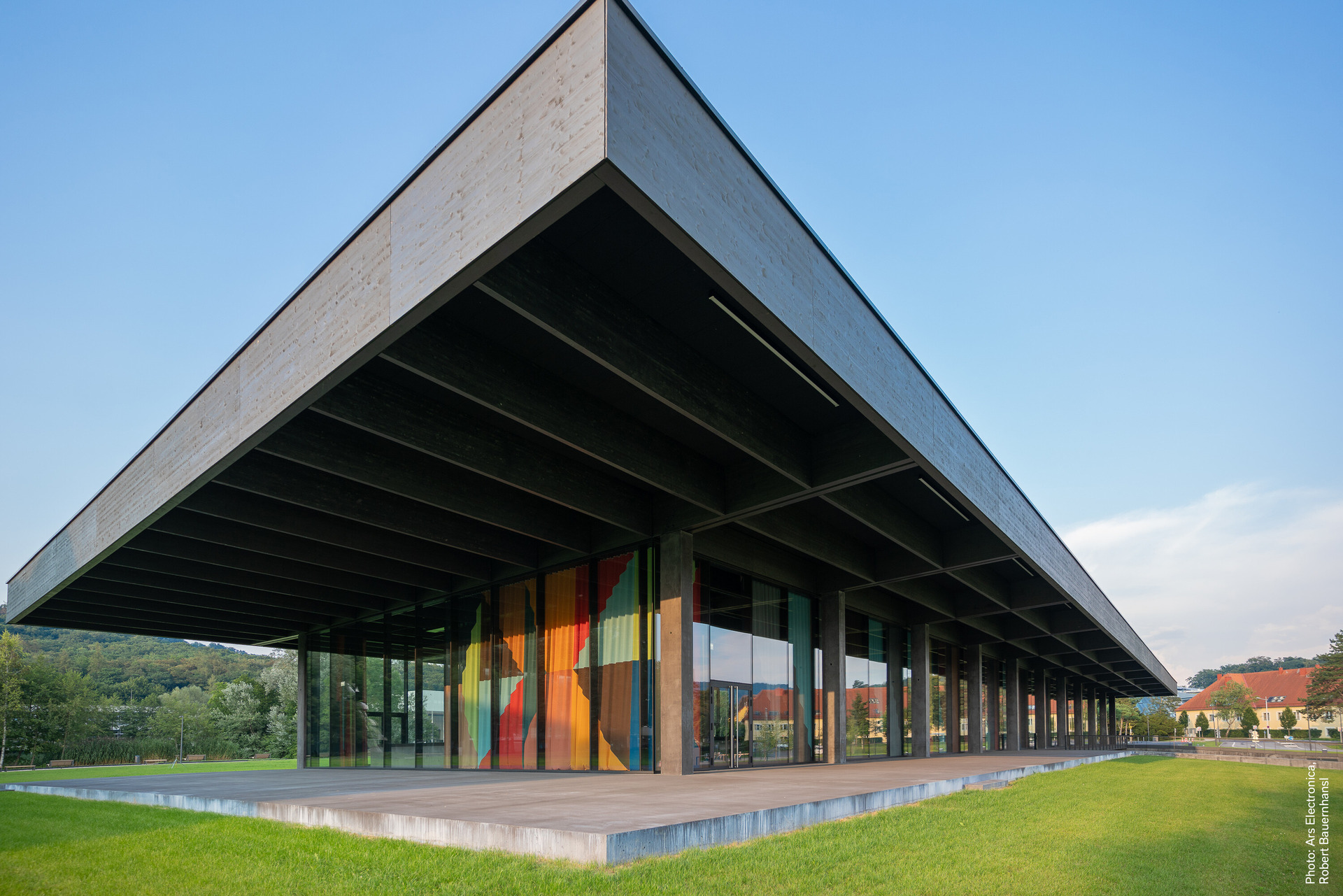 Colored concrete for the new university buildings

Kepler Hall, roughly 3,000 m² in size, serves as an imposing entryway into the JKU campus. The building is designed to be an auditorium and event center. The lower story is black exposed concrete, and the upper stories are steel construction with a wood and glass façade structure. Finished parts and cast-in-situ concrete were successfully combined into the same colored concrete.
The planners benefitted from the interaction between the concrete technology and the color pigments used. As a result, the colored concrete retains its characteristic concrete texture and shows slight color nuances, giving the surface a natural appearance. 700 m³ of colored concrete were used with a mixture of Bayferrox 365 GP powder pigment and an additional black liquid pigment dye.
The floors in the interior were made from diamond-cut black-colored concrete. Open spaces on the outside are also made from black concrete with a brush stroke finish. The square is marked by the dark base of the building, which will open in 2020. Kepler Hall's projecting roof, which extends eastwards, sends a strong signal to the city, conveying the university's self-image.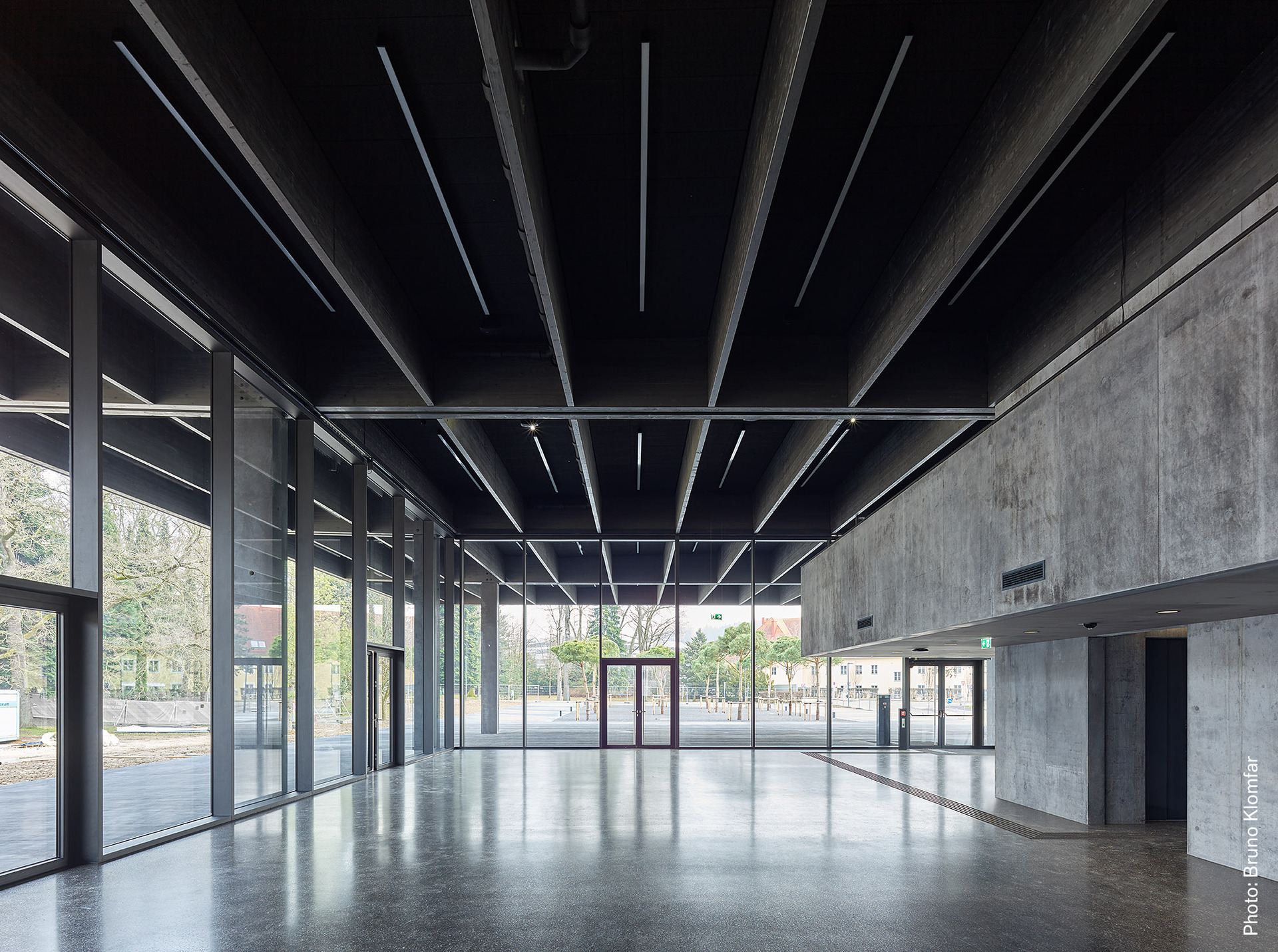 The complete case study is also available as pdf-file for download.