Pigment expertise in the coloration of 3D filaments
LANXESS Inorganic Pigments offers extensive pigment expertise when it comes to coloring filaments for 3D printing. This promising digital technology has enormous potential for the plastics industry. The use of iron oxide pigments for the production of filaments continues to gain popularity in the plastics industry.
At our laboratory in Germany, we have the equipment to carry out in-depth tests on the effects of pigments, and are able to advise our customers on coloring with iron and chromium oxide pigments marketed under the Bayferrox® and Colortherm® brand. For example, in the case of short dwell times and relatively low shear forces in the processing machines, it is necessary to ensure good dispersibility. The pigments need to be easy to distribute, and must reach their final color strength quickly.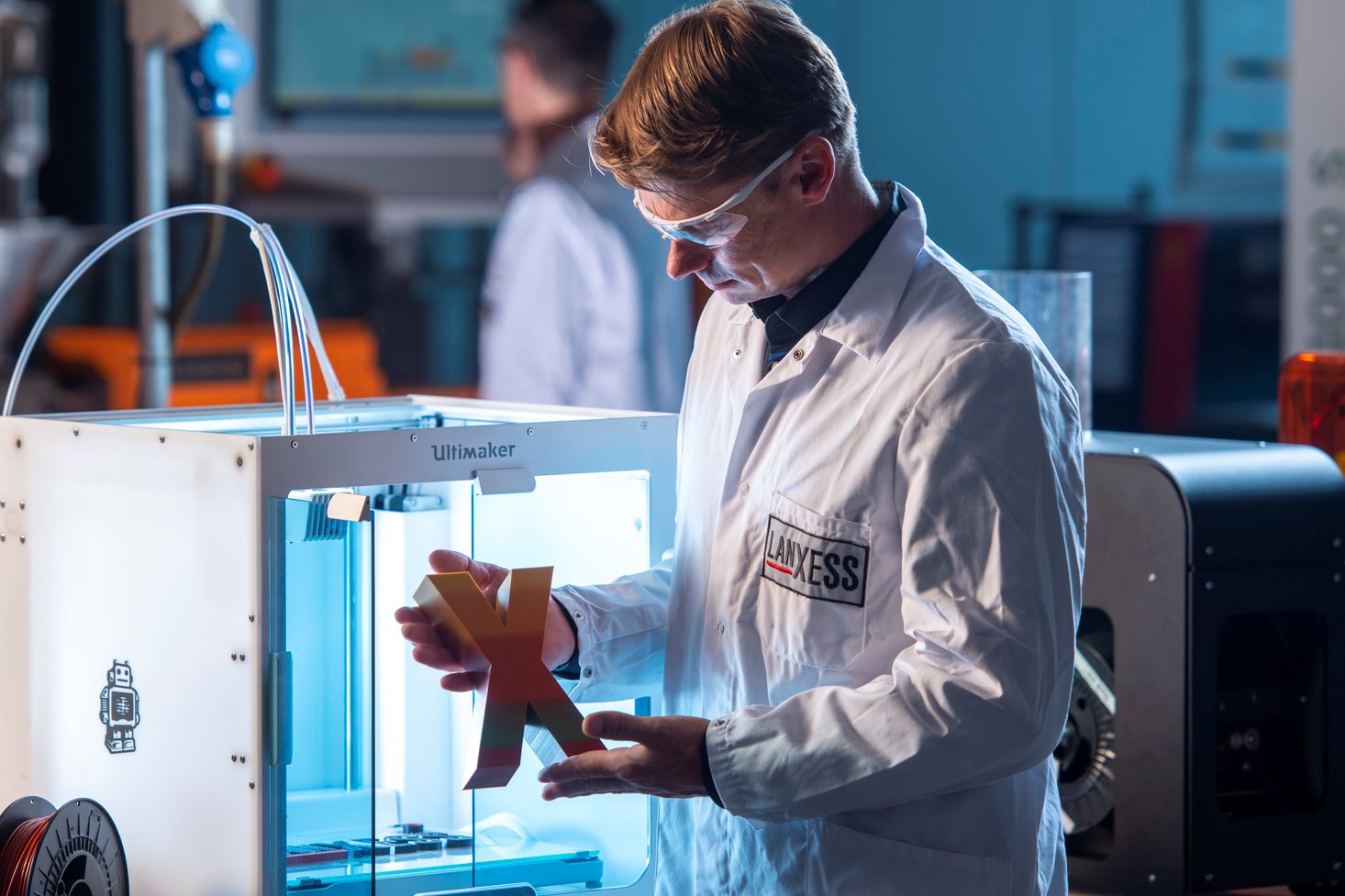 At the same time, we can demonstrate ways of partially reducing the organic pigment content in a filament formulation by means of iron oxides, when the application calls for better weather stability. In contrast to organic colorants, inorganic pigments provide high temperature and weather stability and yet relatively low costs, as well as excellent migration resistance.
Looking for more information about the coloration of 3D filaments? Get in Touch with us!