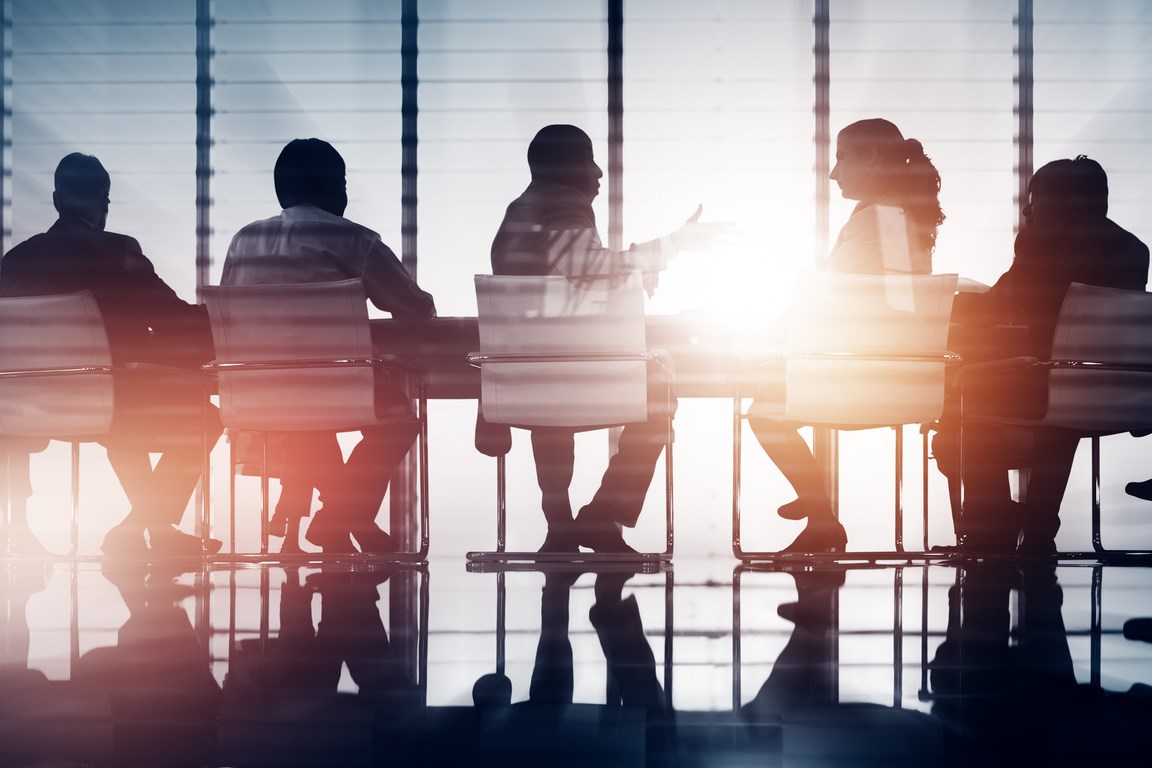 Corporate Governance Principles:
Good Corporate Governance
Adequate values, guidelines for action and organizational structures enable our employees to act responsibly in their daily work. Such "good corporate governance" as an entrepreneurial success factor is evident at LANXESS in a variety of ways: in a value-based and safety-conscious corporate culture, effective management systems and a commitment to globally recognized principles of responsible corporate management - such as the UN Global Compact.
Compliance at LANXESS
Compliance is a basic requirement of all LANXESS corporate activities, and is non-negotiable.
With a commitment to compliance, all LANXESS employees are expected to comply with the rules and regulations that apply to the LANXESS group and its employees. We are also committed to basic international principles, such as those set forth in the United Nations Global Compact.
Our Compliance Management System
As a company that operates internationally, LANXESS has a global responsibility to ensure proper conduct. Therefore, we have established a Compliance Organization across the LANXESS global network of subsidiaries that manages the LANXESS Compliance Management System. The Compliance Management System aims to ensure compliance within the company appropriately and effectively, while promptly addressing illegal or unethical behavior. Appropriate organizational measures and processes are designed to prevent individual misconduct (prevention), detect it quickly (identification) and impose appropriate corrective actions (reaction).
The Group-wide "LANXESS Code of Conduct" is the core of the compliance program. The Code of Conduct sets forth international binding principles for action, as well as behavioral guidance for employees worldwide. Additional preventive measures include, compliance consulting and targeted compliance training.

Notification of Violations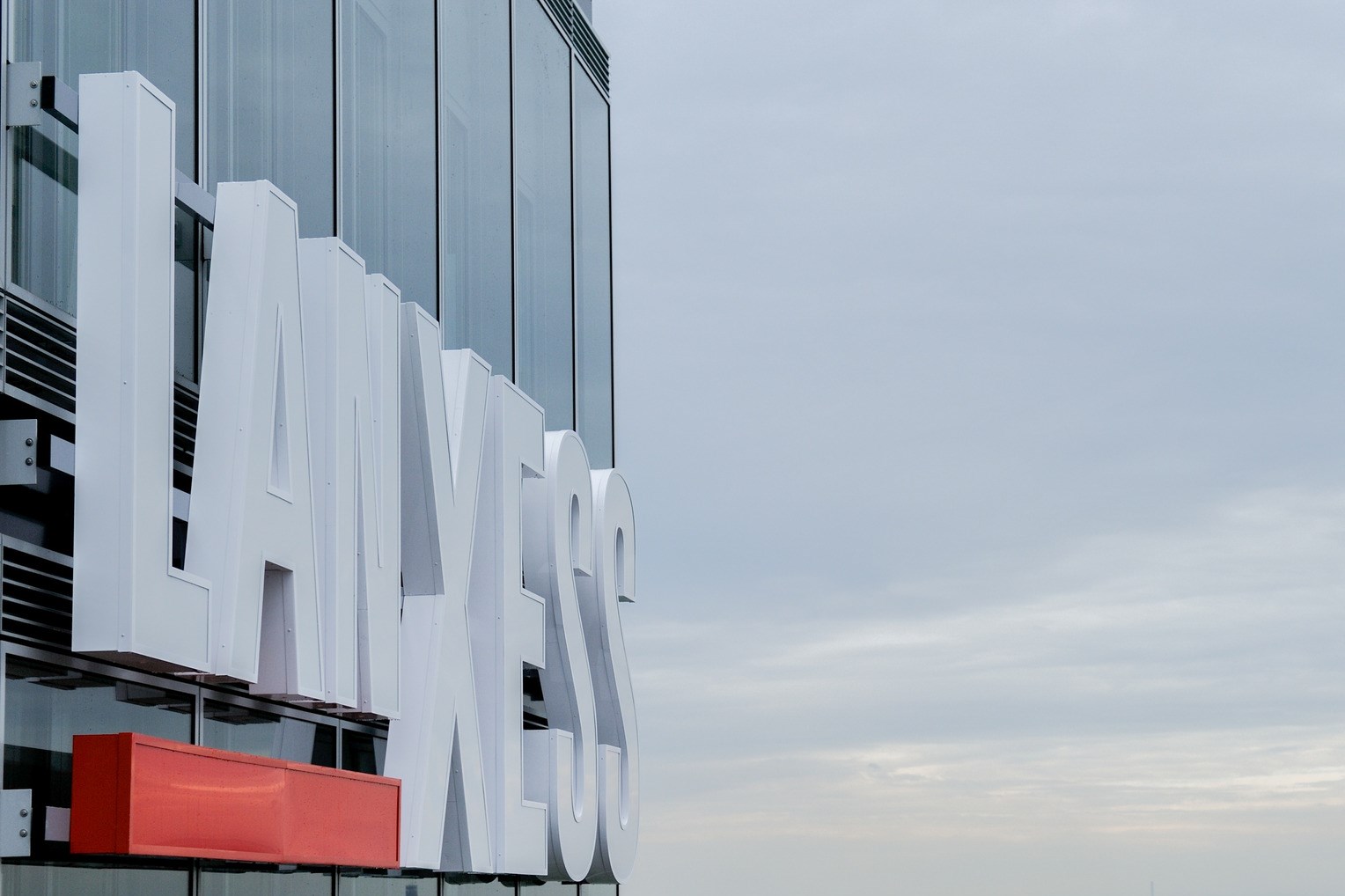 All LANXESS employees have access to our "Integrity Line," – an anonymous tool to report violations or potential violations to the Compliance Organization. All reports are investigated and, if necessary, appropriate action is taken. The whistleblower and the employees affected by a whistleblower remain confidential.
LANXESS business partners also have access to the Compliance Organization, and may accept reports of violations of the LANXESS Code of Conduct or other misconduct on the part of LANXESS.
You can contact the Compliance Organization in Germany, either in German or English, at:
Contact us
compliance-helpdesk@lanxess.com
Integrity line
lanxesshotline@heuking.de or by telephone Monday through Friday from 9:00 until 19:00 o'clock CET at 0800-18-19733 (Germany only) or 0049-221-2052-298 (internationally)
You will be connected with a lawyer from the law firm Heuking, Kühn, Lüer, Wojtek, who also records anonymous reports and information. LANXESS also ensures anonymity.
Committees and Functions
As part of the LANXESS Group strategy, sustainability is regularly the subject of decision-making processes by the Board of Management. We have established several specialized committees below the Board of Management and Supervisory Board to ensure continuous development and compliance with our strategy, rules and standards.
Compliance-Organisation
The global compliance organization is to be the point of contact for all employees on all compliance-related issues. In coordination with the business segments, measures are also developed to prevent misconduct and to counteract any illegal or unethical behavior in the LANXESS Group at an early stage.
Corporate Risk Committee
The Corporate Risk Committee reviews and monitors the risk profile of LANXESS and, as part of this process, regularly analyzes the main opportunities, risks and corresponding precautionary measures regarding sustainability.
Corporate Responsibility (CR) Committee
The Corporate Responsibility (CR) Committee members represent all LANXESS business units and ensure that all CR-related activities in the Group are in line with our strategy. As an interdisciplinary competence center, the committee advises both the Board of Management and the business units on all sustainability-related issues. This committee also collects and maintains reliable data that comply with current market standards for our external CR communication.
Health, Safety, Environment and Quality: HSEQ Committee
As one of the LANXESS management bodies, the HSEQ Committee (Health, Environment, Safety, Quality) ensures uniformly high-quality management, safety, environmental, energy and climate protection standards worldwide. It defines the necessary global guidelines, strategies, programs, and goals, while continually monitoring their implementation. The committee is also responsible for our global strategy for the integrated quality and environmental management system, as well as the energy management system.
Integrated management system
At LANXESS, we utilize a central management system to ensure the necessary global structures across all business processes and to perform these functions responsibly and entrepreneurially. Worldwide, we comply with the international standards ISO 9001 and ISO 14001 for quality and environmental management and ISO 50001 for energy management.
Confirmation of compliance with the ISO 9001 and ISO 14001 standards is provided in a global matrix certificate. This certification provides numerous advantages, including: a high degree of process standardization; uniform internal company guidelines and operating procedures; transparent, efficient and effective processes and controls; and significantly reduced external costs for maintaining and optimizing the management system, for integrating other management systems (e.g. ISO 50001, sustainability standards) and for integrating new sites or business units.
Internal guidelines and regulations
The principles of responsible business conduct and sustainable development are summarized in our Corporate Policy, which utilizes eleven guidelines to define our general corporate philosophy and the expected conduct of each individual employee towards our stakeholders.
The Group-wide "Code of Conduct" commits all employees to be honest and compliant, independent of organizational units, regions and hierarchical levels. Each LANXESS employee is required to act with integrity, protect the organization and increase the long-term value of company. . The Code covers topics such as human rights, anti-competitive behavior, anti-corruption, data protection, occupational safety, product safety, plant safety and environmental protection.
We also expect our suppliers to commit to our values and rules - especially the UN Global Compact, the ILO core labor standards, the respect and promotion of employees' fundamental rights and to establish systems to ensure legally compliant and responsible behavior. The LANXESS Supplier Code of Conduct is an integral part of communication with suppliers. We require new suppliers to recognize the principles contained therein - or have established their own comparable rules and management systems in line with the UN Global Compact. We also promote responsible action in the supply chain through our commitment to the "Together for Sustainability" initiative, which we operate jointly with other international chemical companies.
Corporate Policy
We demand the highest quality and safety from our products, services and actions, always considering the interests of customers, employees, suppliers and other business partners, shareholders and the public.
Throughout the world, we use a process-oriented, integrated management system that complies with the international standards ISO 9001 and ISO 14001 for quality and environmental management. This allows us to achieve our clearly defined goals efficiently, continuously improve our performance and further develop our company successfully and sustainably.
We see our employees as a source of value creation and creativity, and encourage their awareness and commitment to improvement.
Occupational health and safetyare our top priority . We demand compliance with safety, health and environmental guidelines at our sites worldwide. We strengthen our employees' sense of responsibility for safety, health and the environment through communication, while motivating them to further their education and training in these areas.
We emphasize maximum safety within all of our operating plants, utilizing our uniform global standards for process and plant safety and regularly monitoring their compliance and effectiveness.
We recognize our responsibility for product safety as a continuous improvement for people and the environment. We monitor the health and ecological effects of raw materials and products worldwide. We support our customers in the safe and environmentally-friendly handling of our products and draw their attention to the risks associated with their use. We also demand responsible behavior from our suppliers and service providers.
We are committed to protecting the climate. Our goal is to minimize and avoid climate-damaging emissions as far as possible. To this end, we take into account the entire value chain from raw material use, energy generation and consumption as well as our own plant and synthesis processes through to the products, their transport and delivery as well as the recycling or disposal of products and raw materials.
We are committed to responsible and comprehensive environmental protection and continually work to improve our environmental performance. We research and develop environmentally-friendly products and processes to avoid potential environmental impacts. We report publicly on our progress in this area.
We strive for a successful partnership with our customers in accordance with our management guidelines. Our aim is to identify our customers' expectations at an early stage, react quickly to their needs and thus ensure their satisfaction on an ongoing basis. We see our suppliers and service providers as partners whose expertise and reliability are just as important to us in the selection process as compliance with our corporate principles.
We create trust in our business activities through open and respectful communication with our customers, employees, suppliers, shareholders and creditors, the authorities and the public.
Tax Guideline
Taxes play a crucial role in enabling governments to provide important societal services like health care, education, housing and infrastructure. While tax laws and implementation are the government's responsibility, companies also play an important role as taxpayers. They must comply with the law, and also ensure responsible tax treatment. LANXESS believes that a responsible tax approach is an essential part of doing business sustainably in a robust, functioning society. We view the fulfillment of tax obligations as our commitment and obligation to society.
Our "Taxation at LANXESS" tax policy is based on the LANXESS Corporate Compliance Code and Code of Business Conduct. LANXESS has a robust governance framework based on the Articles of Incorporation, our Code of Conduct, our risk management system and our management framework, which includes Group requirements and directives. The LANXESS tax policy aligns with our normal business practices and reflects the geographical distribution of the company's activities. In 2017, the tax reform in the United States had an extraordinary impact on income tax in the AMERICAS region.
Values and culture
At LANXESS, we see our identity characterized by five core values: respect, responsibility, trust, professionalism and integrity. These values apply always and everywhere - and to all employees. We foster a corporate culture in which responsible, moral integrity and striving for performance complement each other.
Respect for human rights
In line with our values and guidelines for action, we are committed in all our markets and supply chains to the respect human rights at all times and that, for example, child labor or forced labor are consistently prevented. Human rights and ethical principles apply to LANXESS without restriction, even if they are not laws in country-specific legal systems. Our goal is very clear: There should be no human rights violations anywhere across LANXESS' operations.
The "LANXESS Position on Human Rights" describes our commitment to human rights and their implementation through various Group-wide due diligence mechanisms. It also provides information on established prevention and migration measures in human rights areas of particular importance to LANXESS.
Anti-Corruption
By signing the UN Global Compact, we have committed ourselves to actively preventing all forms of corruption. Here, too, our goal is no incidents. The prevention of corruption is part of the general compliance management system. Organizational measures and guidelines for the establishment of the compliance management system, as well as responsibilities for its implementation, support and ongoing monitoring are defined in a Group-wide guideline. Each site, with support by our global compliance organization, is responsible for preventing corruption.