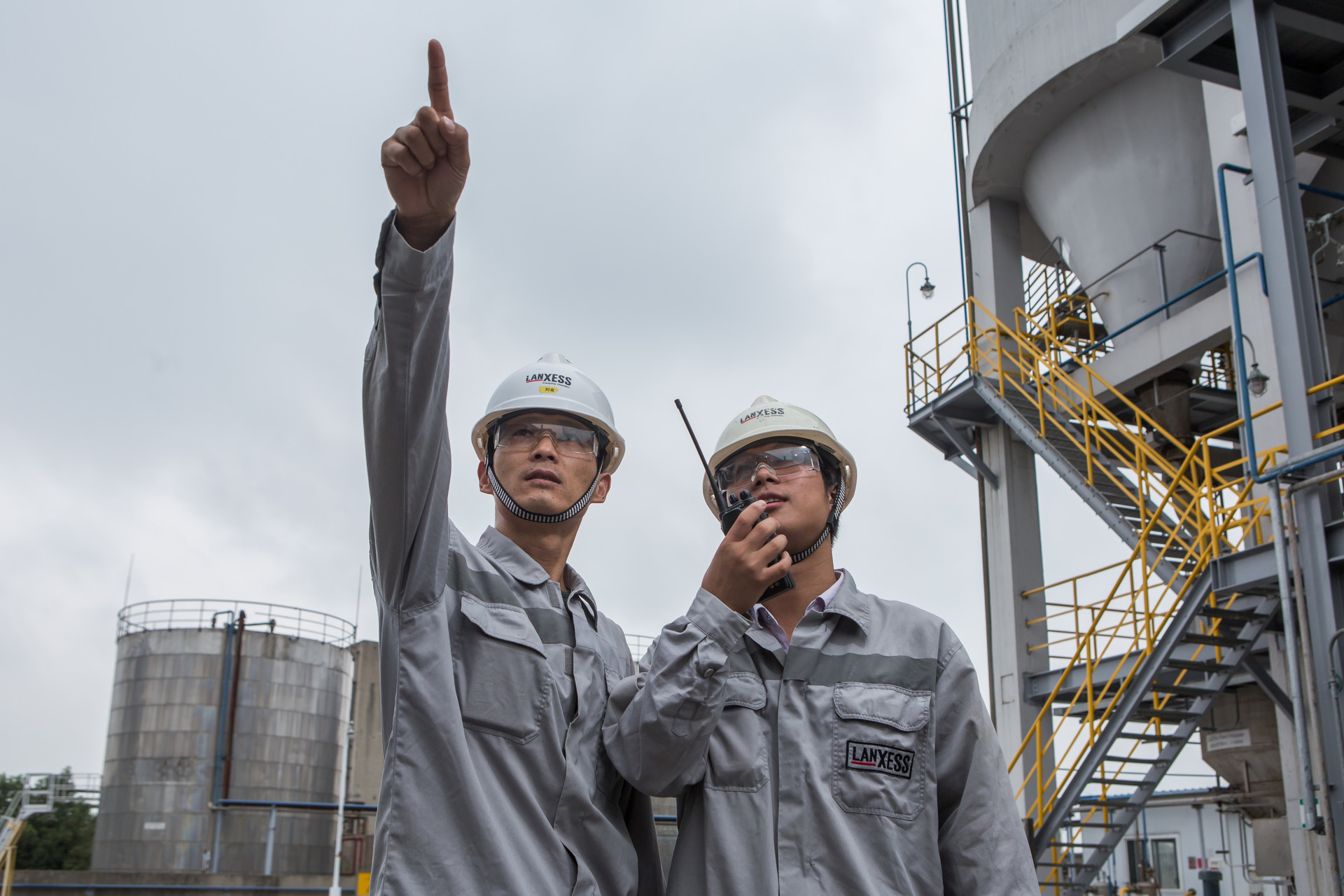 Energized employees and performing teams
LANXESS aims to be a company whose success is driven by the personal commitment of each employee - aligning with our corporate slogan "Energizing Chemistry." We have incorporated our values into the "Formula X" which consists of the following six principles of action seek solutions, keep it simple, take ownership, act as a team, think new and act fast. Following Formula X enables each of our employees to instill these practices in their daily work.

The central task of the Human Resources Group function is to provide the best possible support for the growth of LANXESS's operating businesses. At the same time, global HR trends such as demographic change, globalization, the drive for agility and digitalization, and cultural and value-based transformation mean that, in many places, we have to break the mold. This is just what we have done – by successfully completing an extensive HR transformation project. In the past two years, we have not only implemented a "People Strategy" but also restructured our entire HR organization. The new organizational structure puts the focus on our business, brings our expertise into the regions with globally networked teams and offers effective services as well as global standards in a shared system landscape. In 2019, the transformation project won the renowned "HR Excellence Award" in the "Corporations: International HR Management" category.
Our "People Strategy" is based on four pillars and eight strategic action fields that clearly guide our HR work:
›› Enabling growth
With increasingly long-term and strategic workforce planning as well as a globally managed recruiting strategy, we are supporting the sustainable growth of our business in line with our corporate strategy.
›› Developing people
We pursue continuous talent management and a comprehensive training and learning concept with the aim of promoting cross-functional and cross-divisional career development, developing young talent from within our own ranks and strengthening expertise for the LANXESS organization of the future.
›› Enhancing and strengthening the HR function
We promote efficient and standardized HR processes, act as a global team with transparent structures and establish modern, digital HR systems and tools. We operate as a strategic partner for the businesses.
›› Intensifying dialog
We strengthen exchange within and outside the HR department in order to create greater transparency regarding HR products and services, to enhance the role of HR as a strategic partner and to address the needs of the various Group functions and business units in an even more targeted way.

In 2019, we initiated or continued a great many projects and measures across these four pillars.