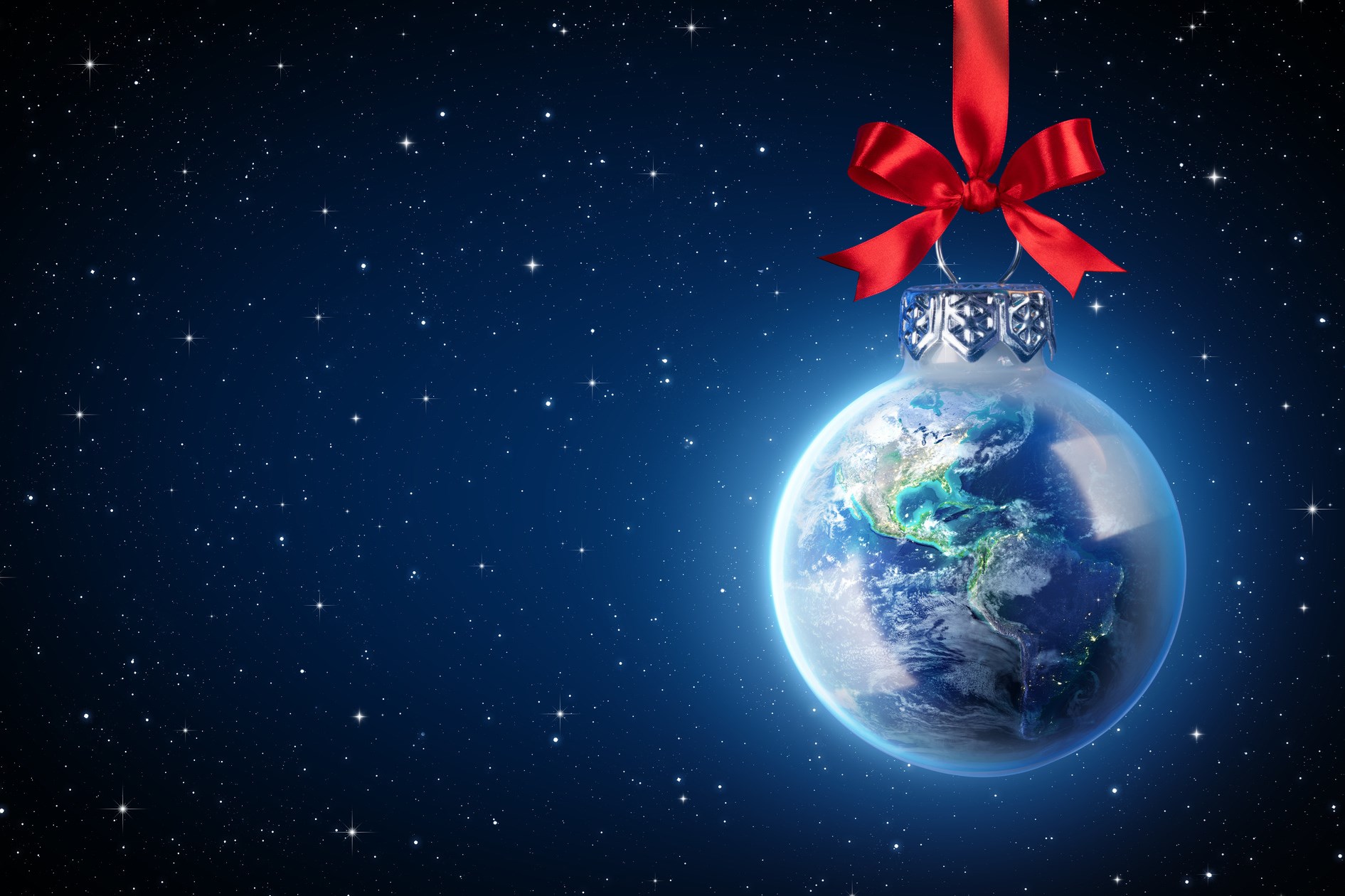 A festive season like no other
Christmas and Covid-19
The COVID-19 pandemic has changed the way we work together and interact with each other. Matthias Zachert gives us four reasons to look back at this year with pride and to look forward to 2021 with confidence.
COVID-19, commitment and cohesion
2020 has been full of surprises. Predictably, the COVID-19 crisis has had a negative impact on our earnings. But overall, to date, we have come through the crisis relatively well. At LANXESS, it's mainly our team effort and staff cohesion that we have to thank for this. As members of the Board, we are particularly proud of our colleagues in production, who came in every day and worked 12-hour shifts when necessary. The commitment and cohesion they displayed during the pandemic were and are unparalleled.
Sensational things have also been achieved in administration – whether it was the way in which IT quickly adapted to working from home, how supply chains were kept intact outside of the office, or the virtual launch of our FIT project in North America, to name just a few. In recognition of the extraordinary commitment our staff have shown this year, we are paying a special COVID-19 bonus. At the same time, management is waiving part of its 2020 bonus.
"LANXESS staff have a special strength and energy that has helped us come through the crisis, time and time again. As a result, short-time working is almost at an end."
Matthias Zachert,
CEO LANXESS AG
A forward-looking sustainable strategy helped take the sting out of COVID-19
The fact that our company was able to stay on course is partially due to the fact that we did our homework early on. This included the timely disposal of those parts of the business that are subject to strong economic fluctuations, such as the Arlanxeo rubber business. We also sold our stake in the chemical park operator Currenta at a favorable time. By acquiring the U.S. company Chemtura, on the other hand, we have strengthened our business in North America. We were also right to expand our portfolio to include consumer-focused products such as disinfectants.

The crises of 2008 and 2009 taught us that liquidity enables us to remain agile. Today, thanks to the sale of parts of the business, we have sufficient liquidity to steer through the crisis and at the same time invest in growth.

Our commitment to sustainability is also paying off. For example, MSCI ESG Research, a rating agency, upgraded our rating from BBB to A, in part thanks to
COVID-19 fosters creativity, leading to networking instead of travel, new ideas instead of stagnation
Some of the changes will become the new normal:
The pandemic has done a lot to foster digitization. Our employees are now much more adept at using tools such as Webex and things many of us once found hard have become commonplace.
Working from home has helped us through the tough times. At the same time, it has shown that personal dialogue is the key to creativity.
We have found innovative solutions to particularly difficult challenges, including new digital formats to reach our customers and connect with them.
We travel less. On the one hand, that's a shame, because personal contact is priceless. But on the other hand, we have made good use of the opportunities offered by digital networking and learned from it for the future. This applies to internal and external contacts as well as to our colleagues worldwide. By the way, the virtual roll-out of our new SAP system was successful and involved almost no travel.
CHRISTMAS: TIME FOR THE FAMILY AT LAST
I am a family man and love being with my wife and four children. For me, Christmas is about spending time with the family, rest, and contemplation. I am looking forward to getting together with my loved ones around the table, to receiving presents, and to the children's bright eyes with all the anticipation they convey. A Christmas tree, beautiful family traditions, and lots of family games are part of it. And, because we love skiing, usually snow too. This year, unfortunately, ski holidays aren't possible. So, for once, we will stay at home.
But the good news is that the precautions we are taking are working. And that there are vaccines now available that provide the most vulnerable members of our society with protection and will hopefully soon enable us to lead normal lives once again.
"In 2020 we had to act faster than usual, show more solidarity, be more creative, more energetic, and more flexible. We have succeeded – reason enough to look back on this year with gratitude".
Matthias Zachert,
CEO LANXESS AG
2021: a new start with valuable experience and new opportunities
In the new year, I believe it is important to remember what we have learned from the COVID-19 crisis.

The global economy will pick up in 2021. And thanks to the political changes there is hope that international cooperation will improve again. This is an important basis for:
settling trade conflicts,
making fruitful, fair agreements,
working together for greater economic growth and well-being, and
stopping global warming.
"My wish for everyone is that we continue to pull together, give our best, stand up for our goals, and stay healthy" Matthias Zachert, CEO LANXESS AG.
explore our company and products