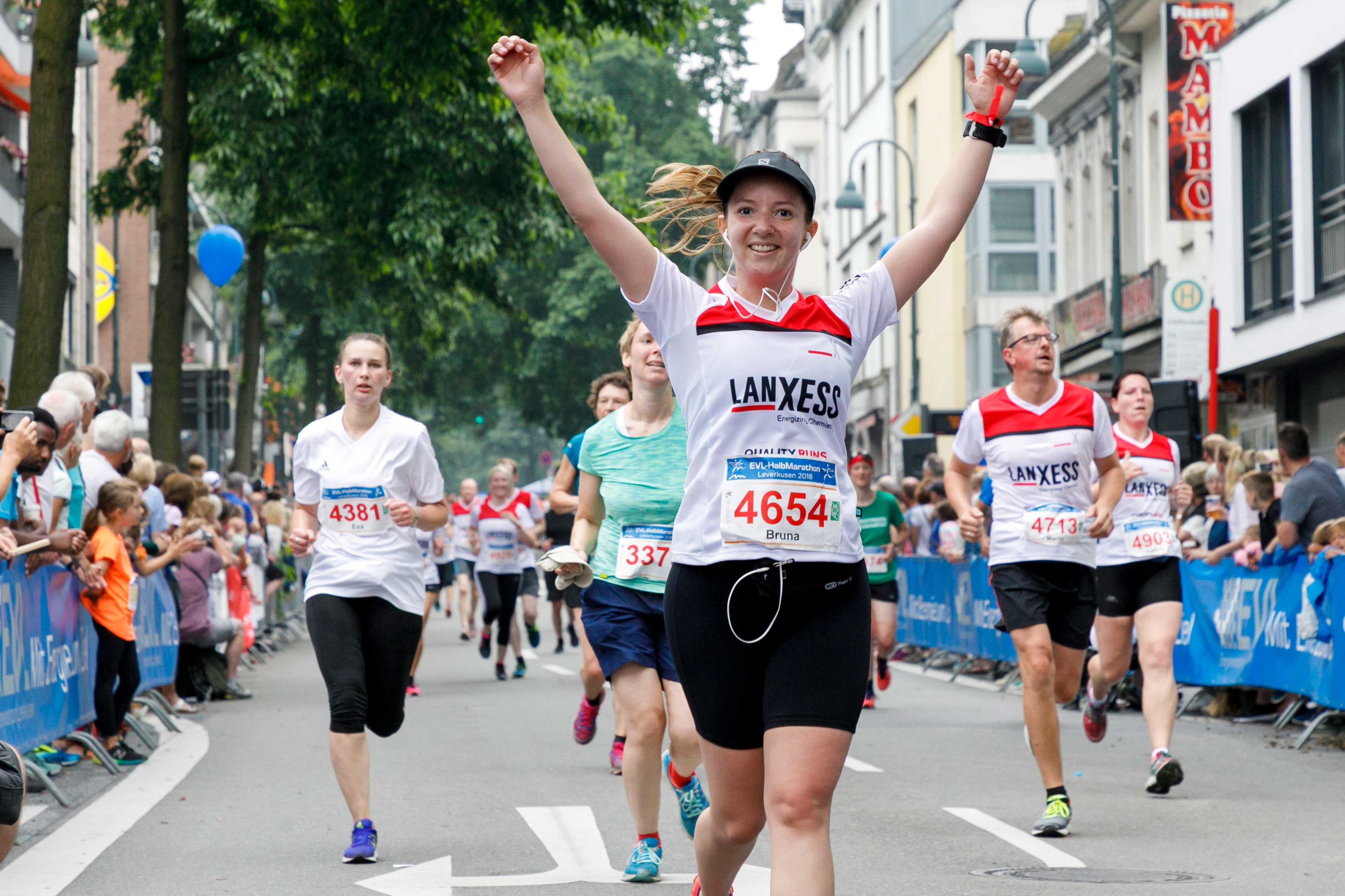 The one who went forth to learn
Bruna Calza decided to take the plunge in March 2018, when she left her warm home of São Paulo in Brazil and headed to the chillier city of Mannheim in Germany – and did so completely voluntarily, at that.

In spring 2018, Bruna Calza started her new job as Global Product Manager in the Rhein Chemie business unit at LANXESS. "The best decision of my life," the 35-year-old says today. Prior to taking this major step, the young woman never imagined that she would one day live and work in a country far from her home and far away from her family and friends.
Bruna Calza joined the LANXESS customer service team in São Paulo in 2011, and had already made a name for herself after only one year. The chemist was then given the chance to take over responsibility for the entire Latin American market in Technical Sales – and she took it. The next opportunity arose in 2017. In Mannheim, where Rhein Chemie's headquarters are located, a search was underway for a Global Product Manager for a new product – carbon nanotubes.
"I found the product incredibly exciting and innovative – something completely different from traditional rubber chemicals for a change. But I didn't really think I was right for the job."
Bruna Calza,
Global Product Manager Carbon
Support from the whole team and the family
Bruna Calza's coworkers encouraged her to apply, however, and her former boss also backed her for the position. In addition, she also had support from Germany – the team led by Philipp Junge, head of the business unit by that time, was looking for someone who would be a breath of fresh air and offer a different perspective. Bruna Calza got the job.

"I honestly didn't consider living so far away from my parents. I had always taken care of them," says the Brazilian. But her parents encouraged her to make the big move to Germany. Unlike many young Brazilians, Bruna Calza moved out of the family home at an early age. "Brazilians usually look for their first apartment of their own when they get married. But I didn't want to wait that long," she says and laughs.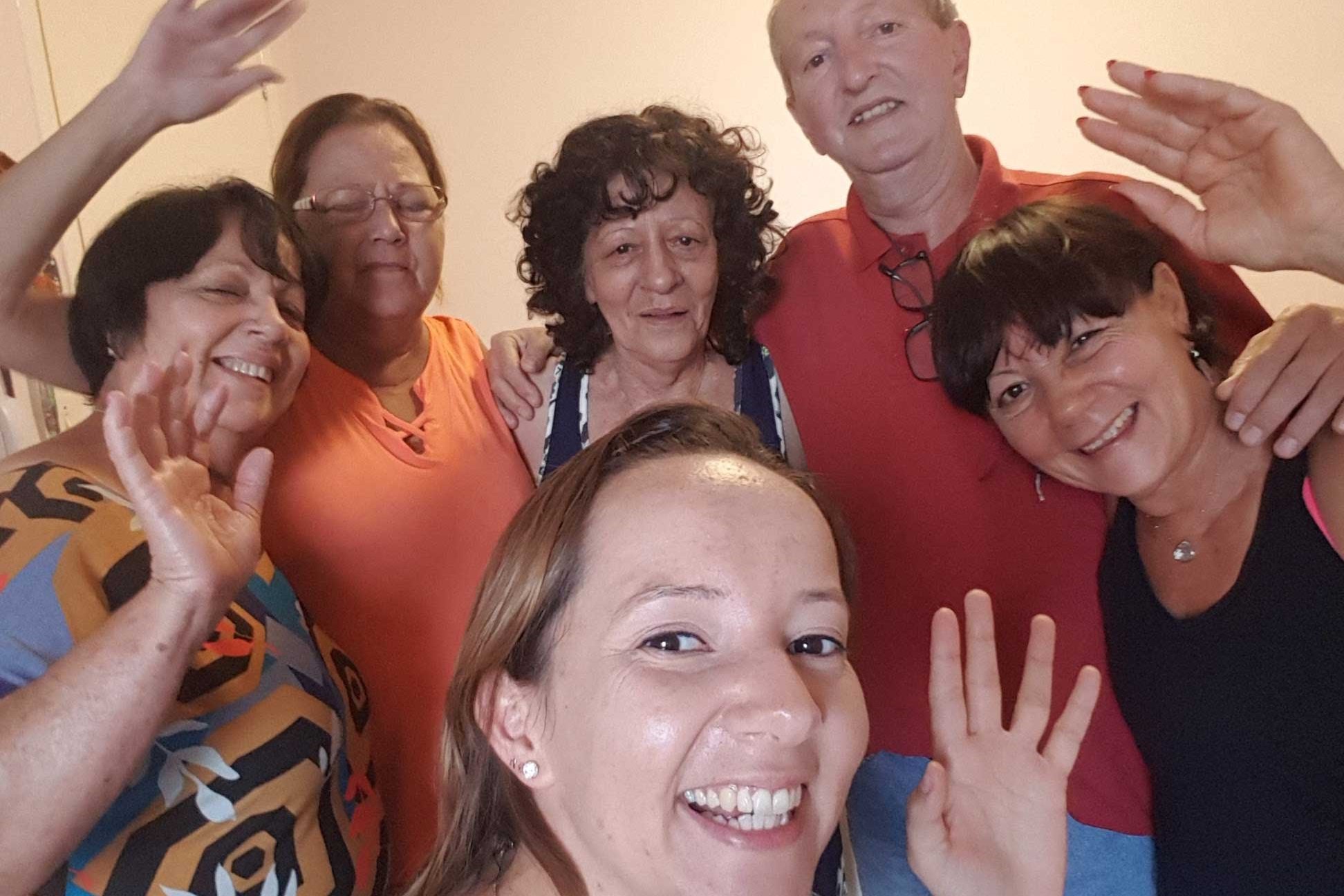 Sports helps to learn German
When she started her new position in Germany, however, she had to give up her own apartment for the time being. "For the first few weeks, I lived at a hotel, and it all seemed more like a business trip," Calza recalls. "But my new colleagues took me in and gave me such a warm welcome that I quickly felt at home anyway." The Brazilian decided to learn German quickly and went to classes three times a week – but it didn't really work out. "I was obsessed with learning German. But this only made me stressed and irritable," she admits today.
So she changed her strategy and decided to enjoy her new life more. "I wanted to get out there and get to know the people and the country better. So I joined sports classes and spent my weekends traveling around Germany." And lo and behold – at CrossFit she met plenty of new people and was often invited to barbecues and out for drinks. As a result of these social gatherings, learning German took care of itself.

Today, Bruna Calza rarely feels homesick: "I learn and discover something new here every day. So I hardly have time to sit around and miss anything." But whenever she does long for home, she cooks or bakes Brazilian specialties. She usually finds the exotic ingredients she needs at the Asian supermarket. "I love the multicultural society here," she says with a broad smile.
Courage rewarded
The Brazilian has found her place – including professionally. "Today, when I look back at what I've achieved and the fact that I believed in myself, I feel really proud," she says, summing up.
"I think women in particular often tend to question whether they're sufficiently experienced and ready for a position. That's how it was with me, too. Today I'm extremely happy that I took the chance and accepted the challenge."
Bruna Calza,
Global Product Manager Carbon