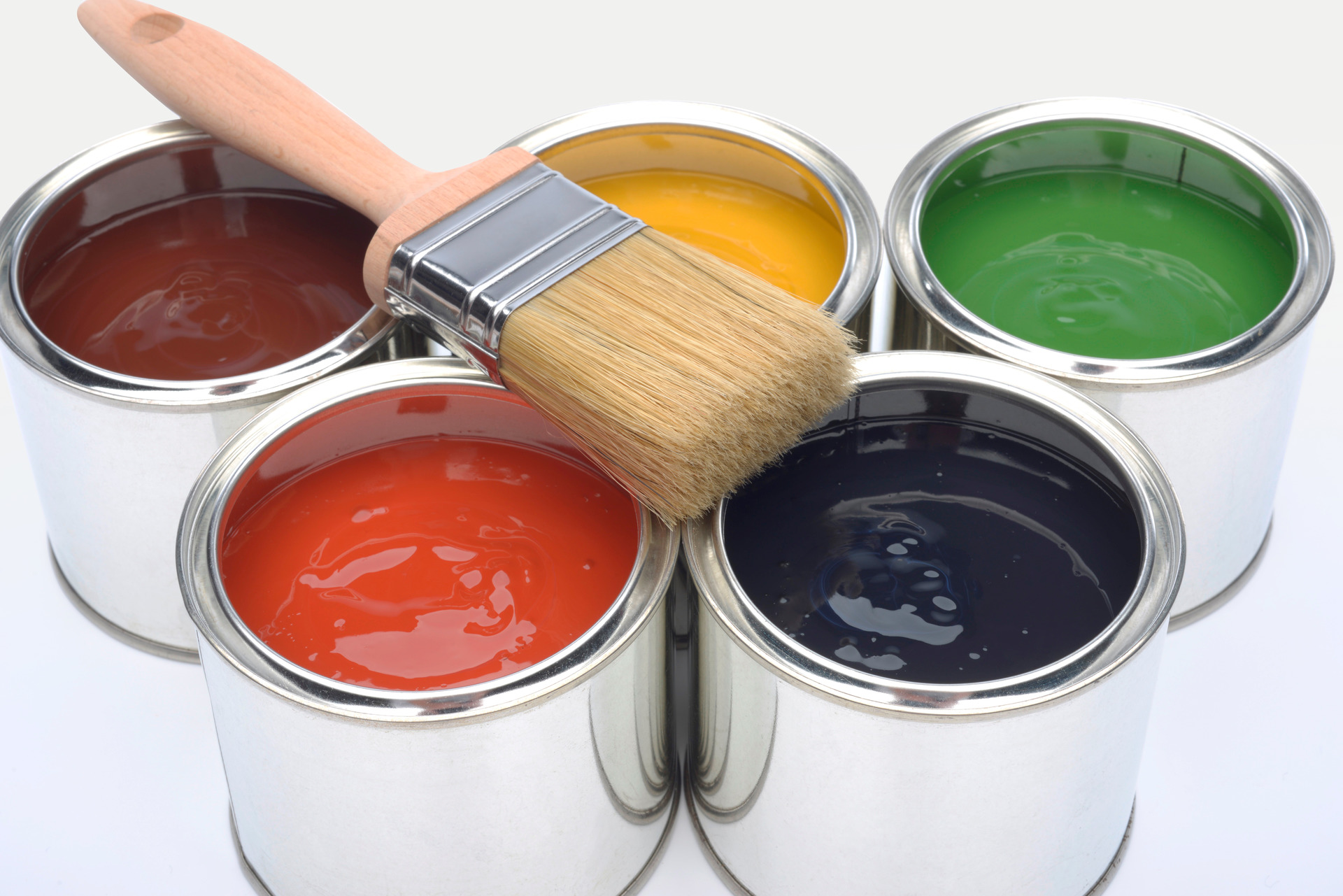 Color Pigments for Coatings

For decades, Bayferrox® and Colortherm® pigments have been the benchmark for high-quality iron and chromium oxides in the coatings industry. Our customers can rely on proven quality consistency in the long term within very narrow tolerances, combined with superior dispersion properties.
The Bayferrox® value approach combines dedicated product solutions with outstanding technical advice – see for yourself.
Premium
Inorganic Pigments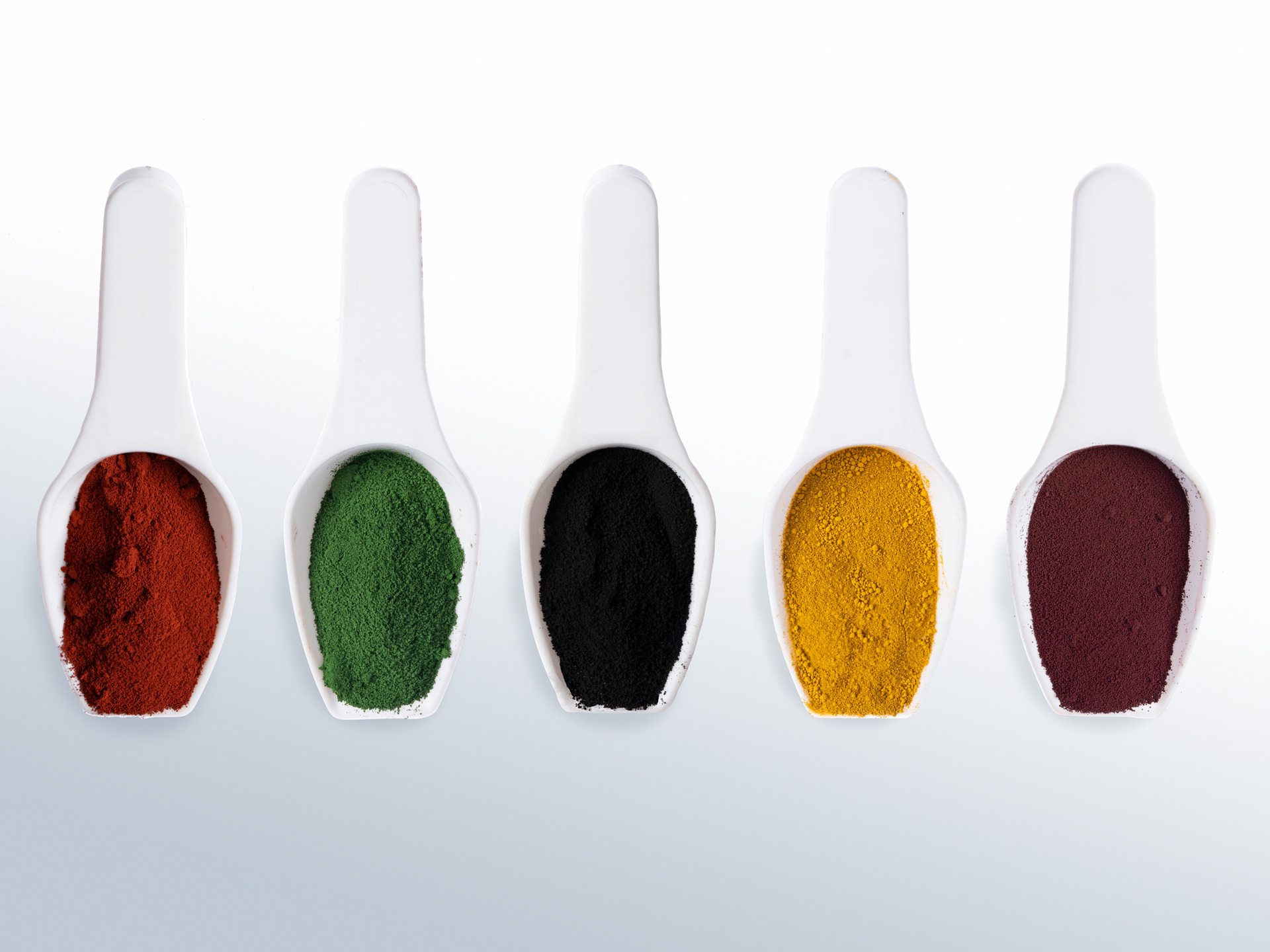 As a true one-stop-shop supplier, LANXESS delivers a comprehensive product range for iron oxide consumers. It includes Bayferrox® red, yellow, black and brown iron oxides as well as green shades based on Colortherm® chromium oxides. By utilizing a complete technology portfolio, the full coloristic spectrum is covered to meet the specific requirements of our paints and coatings customers.
The red hues of our Bayferrox® 100 and Bayferrox® 500 series, for example, range from very bluish to particularly bright yellowish shades of red. The most yellowish red pigments of our new Bayferrox® 500 series even provide the highest chromaticity of all iron oxide red pigments available on the market.
Besides a wide color range, from pale greenish to orange shades, our established yellow pigments, such as our top sellers Bayferrox® 3910 (LV), Bayferrox® 912 LOM and Bayferrox® 915 offer a significant added value when it comes to processability. Various types with specific characteristics in terms of viscosity behavior, low sedimentation and oil absorption properties are available for customer-specific coatings systems.
What's more, our micronized pigments grades are particularly advantageous for paints and coatings applications in terms of dispersibility and tinting strength. On account of their intensive milling during their production process, the level of pigment agglomerates is significantly reduced, making these pigment types suitable for dispersion with high-speed dissolvers.
Many of our product solutions are unique in their attributes. Learn more about how our pigments bring added value to your specific application.
Best-in-class
Technical Service
With our global network of laboratories in all regions, LANXESS is able to give comprehensive technical advice regarding the use of inorganic pigments in paints and coatings applications.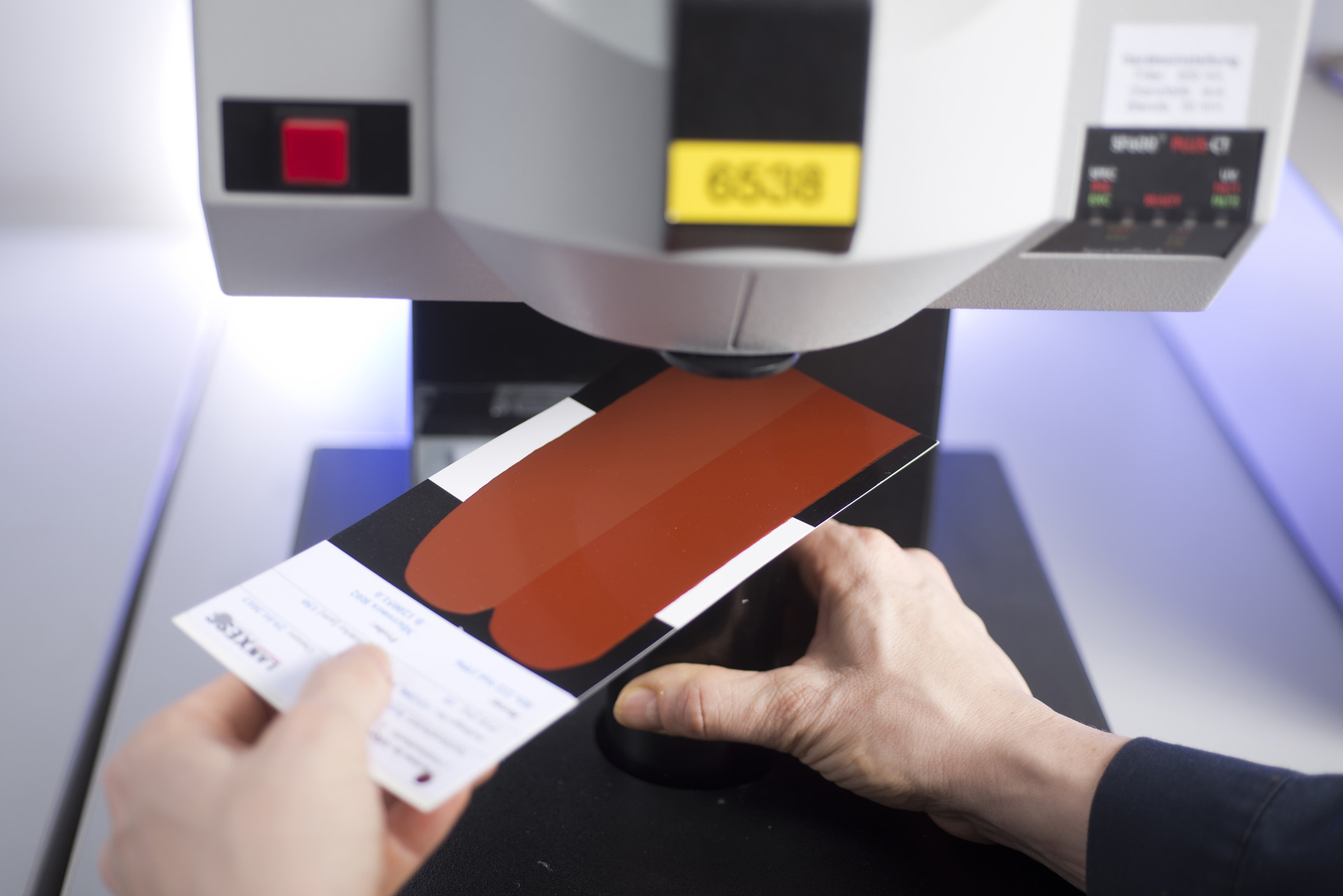 Our technical experts investigate customer inquiries under realistic conditions in comprehensively equipped laboratories. The portfolio includes various services, such as:

Dispersibility testing in various coatings systems
Color matching and formulation
Viscosity behavior testing
Find out how our pigments improve the properties of your coatings, make them more cost-efficient and bring higher flexibility to your production. Our technical experts are happy to assist you.
BAYFERROX® PIGMENTS STORIES
Trends. News. Perspectives – Explore our blog and discover practical and inspirational content of how we are making a difference in boosting your business.