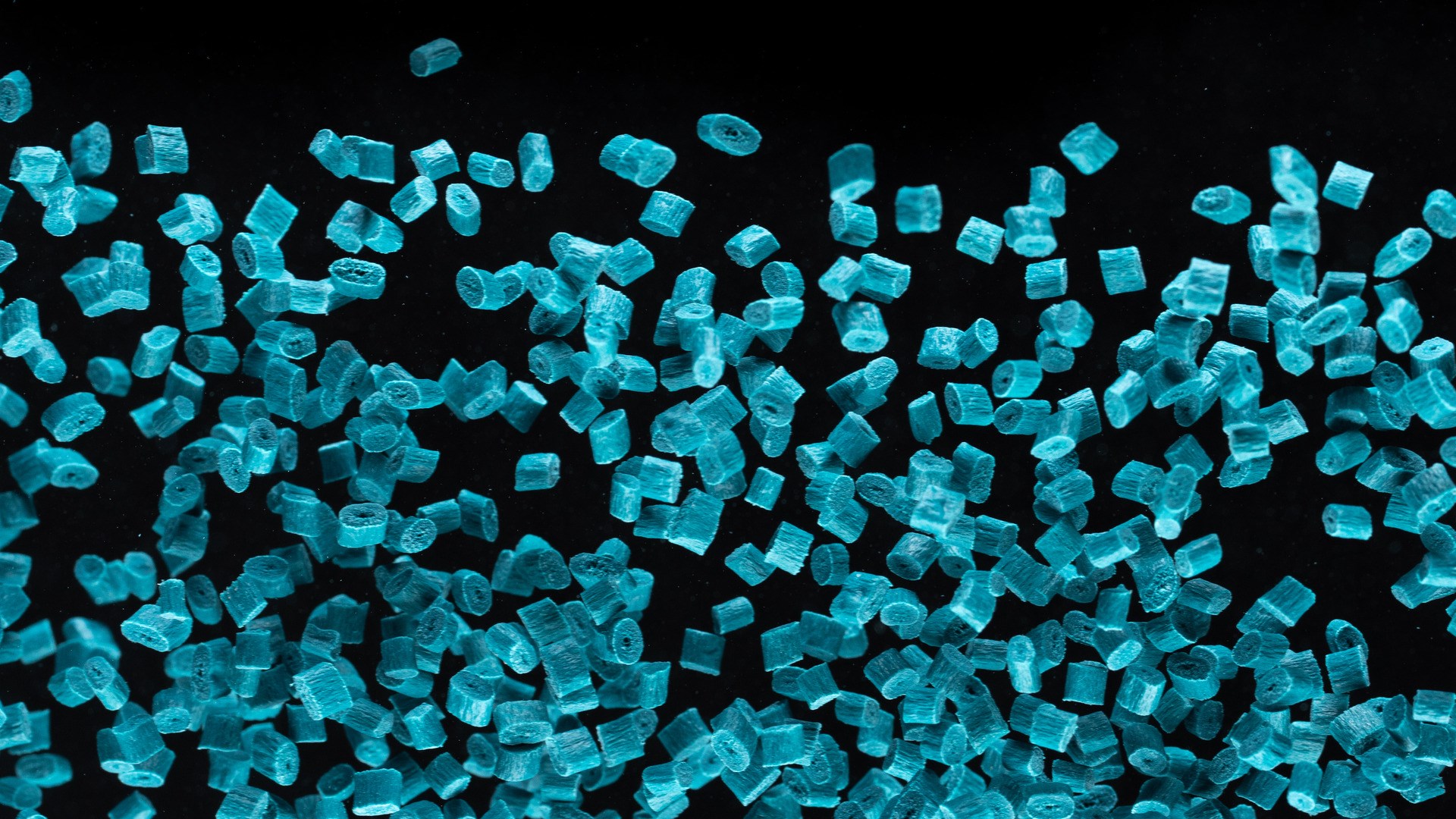 Durethan® Scopeblue -
our most sustainable premium polyamide 6
With Durethan® BLUE BKV60H2.0EF, LANXESS offers the first polyamide made from 92% sustainable and ISCC Plus certified raw materials. This is a top value among glass fiber-reinforced plastics.
LANXESS is increasingly relying on circular and bio-based raw materials in plastics production. In the easy-flowing compound, 92% of the raw materials are replaced by sustainable alternatives. In the
ISCC
-certified production of the polyamide-6-based high-performance plastic, cyclohexane from sustainable sources is one of the raw materials used. This can be bio-based, bio-based recycled or chemically recycled cyclohexane. The material is also reinforced with 60 percent by weight recycled fibers derived from industrial glass waste. The alternative raw materials LANXESS uses in the precursors for polyamide 6 are chemically identical to the respective materials of fossil origin (so-called drop-in solutions).
Durethan
®
BLUE BKV60H2.0EF therefore has the same properties as virgin material and can be processed just as well. A changeover in production to other molds, for example, is not necessary.
If you would like to learn more about Durethan® Blue and our initiatives and our product range around sustainability, take a look at our new brochure.
We see great potential for the use of this highly rigid and strong engineering material wherever the purely fossil-based counterparts of the Durethan® BKV60 family are already proving their worth in series production - for example, in the automotive industry in the manufacture of car front ends, brake pedals and oil pans.
With Durethan® ECOBKV30H2.0, ECOBKV35H2.0 and ECOBKV60XF, LANXESS has already recently introduced three polyamide 6 compounds that contain 30, 35 and 60 percent by weight, respectively, of recycled fibers from glass waste according to the ISCC Plus-certified mass balance process. Due to strong customer interest, this product family has been expanded in recent months to include further compounds based on polyamide 6 and 66.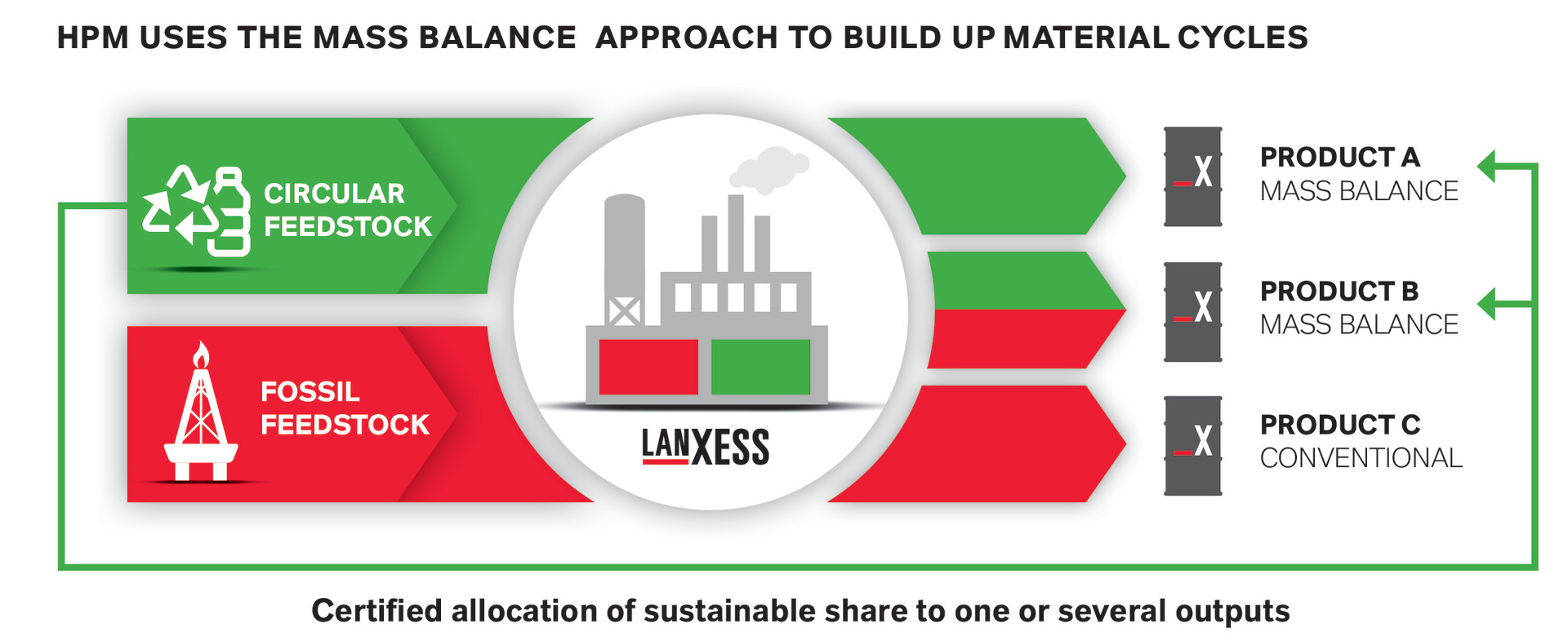 Mass balance - what is that actually?
The sustainable origin of raw materials is certified according to ISCC Plus ("International Sustainability and Carbon Certification"). This applies to LANXESS's production sites in Antwerp and Krefeld-Uerdingen as well as to the precursors. They come exclusively from suppliers who are also ISCC Plus certified.
The mass balance procedure introduced with ISCC Plus certification compares raw material quantities used and product quantities placed on the market and creates an accounting link between input and output. If the amount of raw material needed to manufacture a defined product quantity is substituted by sustainable alternatives, the procedure allows the proportions of sustainable material in the end product to be precisely determined. This allows the sustainability characteristics of the product to be transparently identified for the user.
Contact us if you want to learn more!
We can support you in all matters. For this, we have a worldwide customer service.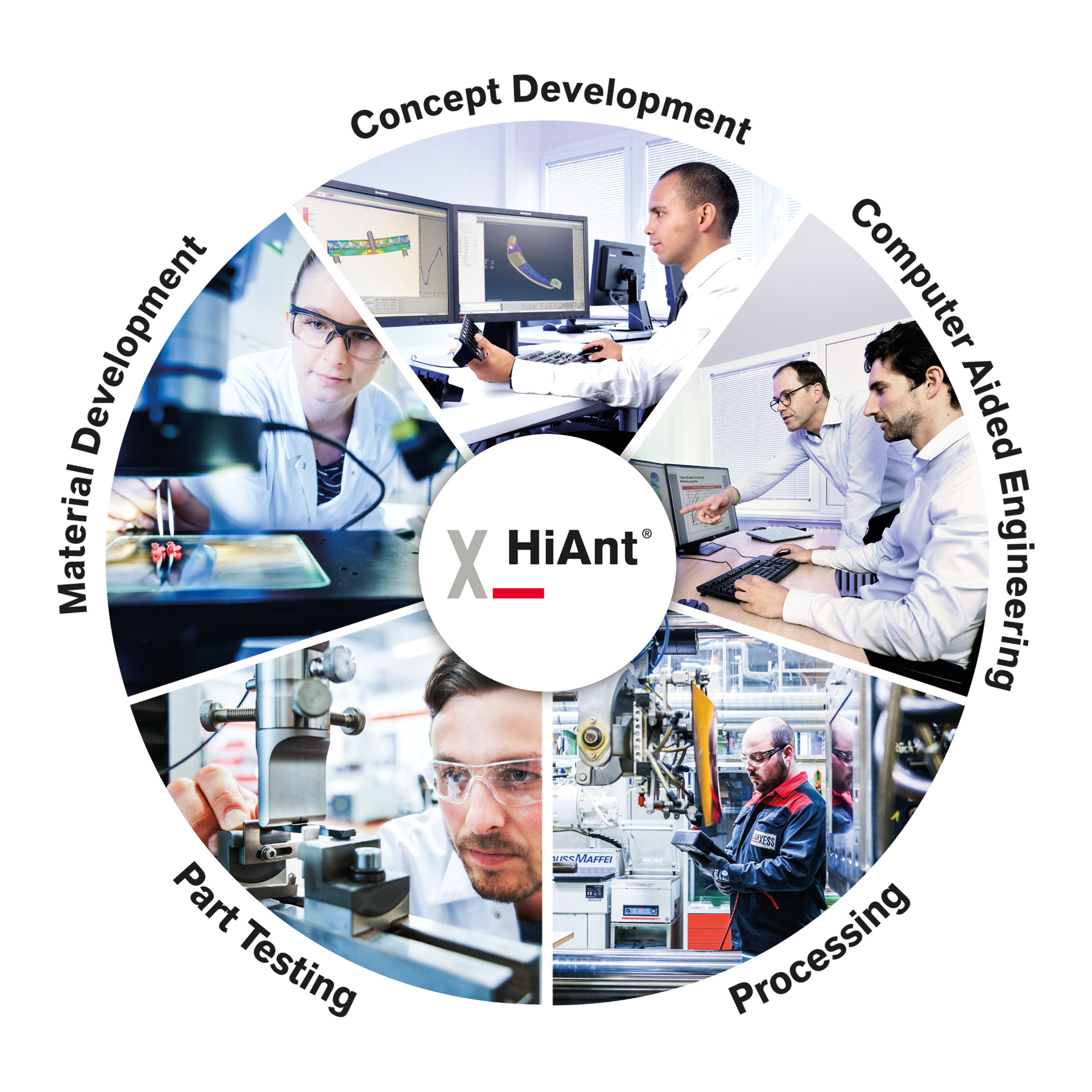 We call that HiAnt®!

HiAnt® is the entire spectrum of services for our customers. HiAnt® starts with joint concept development, through material development of customized products to simulation for exact prediction of the component properties of your application using the latest Computer Aided Engineering (CAE) methods.
If you want to learn more about our products and services, just contact us!