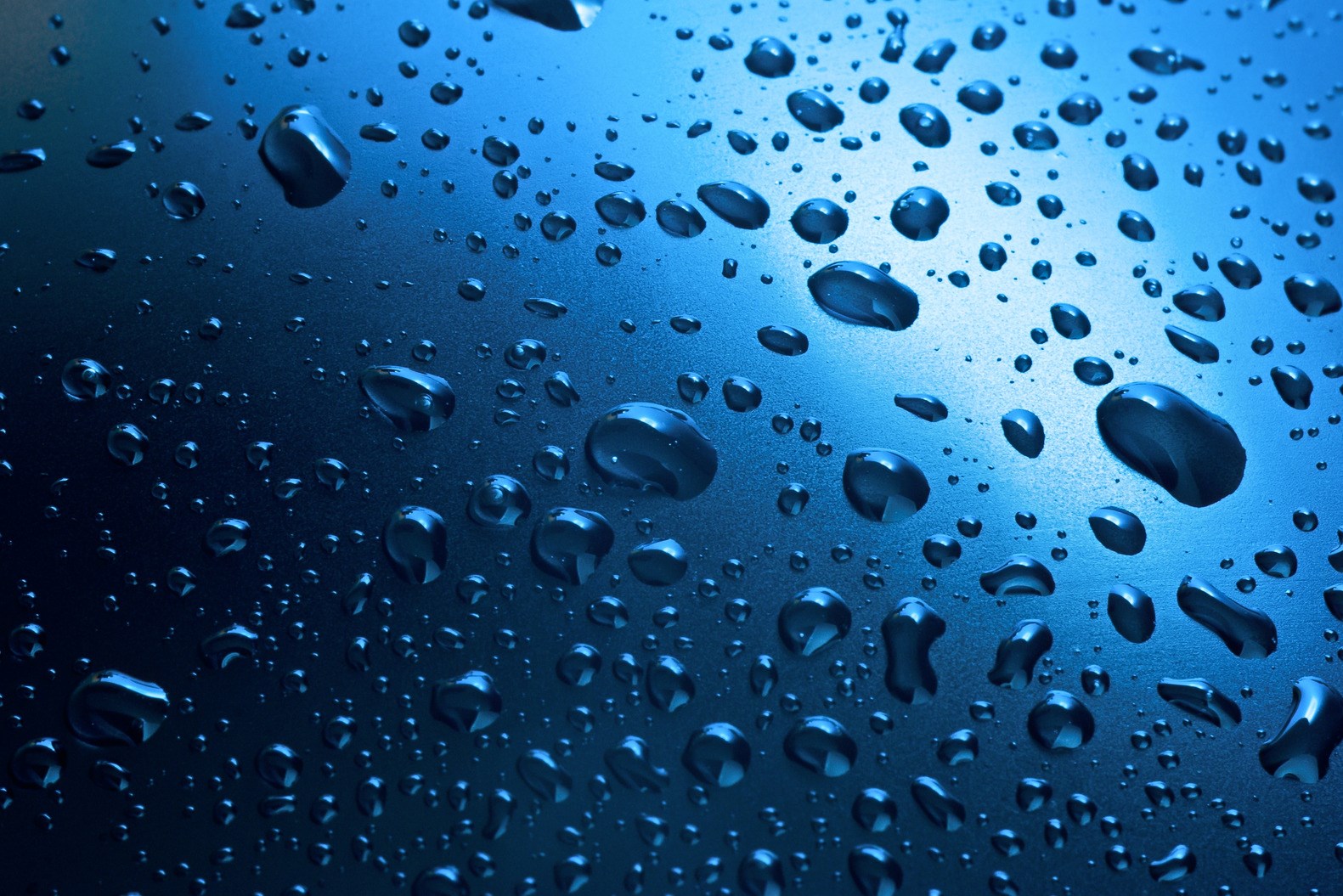 Pocan® XHR withstands humidity
in all climate conditions
Excellent hydrolysis performance in challenging temperature & humidity conditions
Proven performance excellence in climate change tests
Pocan® XHR offers long-term hydrolysis resistance under constant climate, e.g. 1,000 h at 85 °C / 85 % relative humidity. They have proven excellent performance in climate change tests like the USCAR T5 for fiber reinforced grades and USCAR T4 for unreinforced grades. That makes them the material of choice for safety-relevant applications with highest hydrolysis requirements like charging equipment, mounted underbodies, sensors under the hood, or battery components.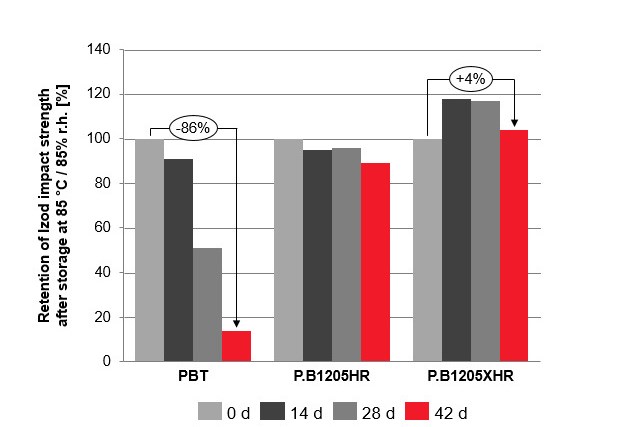 Robust in humid environments

PBT sufficiently resists hydrolysis up to approximately 60 °C and can therefore withstand all natural climate conditions. At higher temperatures and wet conditions such as those prevailing in automotive engine compartments, partial degradation of the polymer chains due to moisture can occur in non-stabilized PBT grades. This effect impairs critical material properties, such as impact resistance, elongation, and strength.
The members of the Pocan® HR and XHR product families have customized additive packages, which sustainably counteract this breakdown of the polymer chains and deterioration in properties (Figures 1a and 1b). The compounds are also easier to process and display outstanding mechanical properties. With these overall characteristics, Pocan® HR and XHR stand out from other comparable products. Their excellent processing behavior is expressed, for example, by the following:
A stable manufacturing process

Very good melt flow properties

Constant viscosity during the injection-molding process

Significant reduction in the formation of deposits in the mold and hot runner system
Thanks to the additives, Pocan® HR and XHR are much more resistant to hydrolysis than comparable standard products. This creates greater safety for components that must function faultlessly over their entire service life, even under the influences of moisture and temperature. Both product ranges are well suited for numerous safety applications, such as in the vicinity of the engine compartment. Typical applications include:
Connectors in airbags and power steering systems

Sensors and housings, such as those for fuse boxes and control units

Transmission housings for automatic parking brakes