The transportation of shrimp post-larvae (PL) from hatchery to nursery or rearing ponds provides an ideal environment in which shrimp disease-causing organisms can flourish and potentially cause high mortality. Their movement in fry tanks (plastic, fibreglass or canvas) or oxygen-filled plastic bags over long distances and extended periods of time, results in an increased biosecurity challenge to the PL.
There are multiple variants that have to be considered including, water quality, salinity, heat, pathogen challenge, distance of travel and stress.
Therefore, Shrimp PL must be given an environment in which the challenge from disease-causing organisms can be controlled, to manageable levels, in order to provide them with the best chance of surviving transportation. Virkon™ DTOX Broad Spectrum Disinfectant, is the key to helping achieving this.
PROVEN DATASET
You can have confidence in Virkon™ DTOX as we have carried out extensive testing and have data showing proven efficacy.
COMPLEX CHEMISTRY
A synergistic blend of ingredients which are unique to Virkon™ DTOX for maximum pathogen killing power.
NOT TOXIC TO SHRIMP POST LARVAE
Virkon™ DTOX is kind to shrimp and, if used as directed, protects your investment against bacteria during transportation.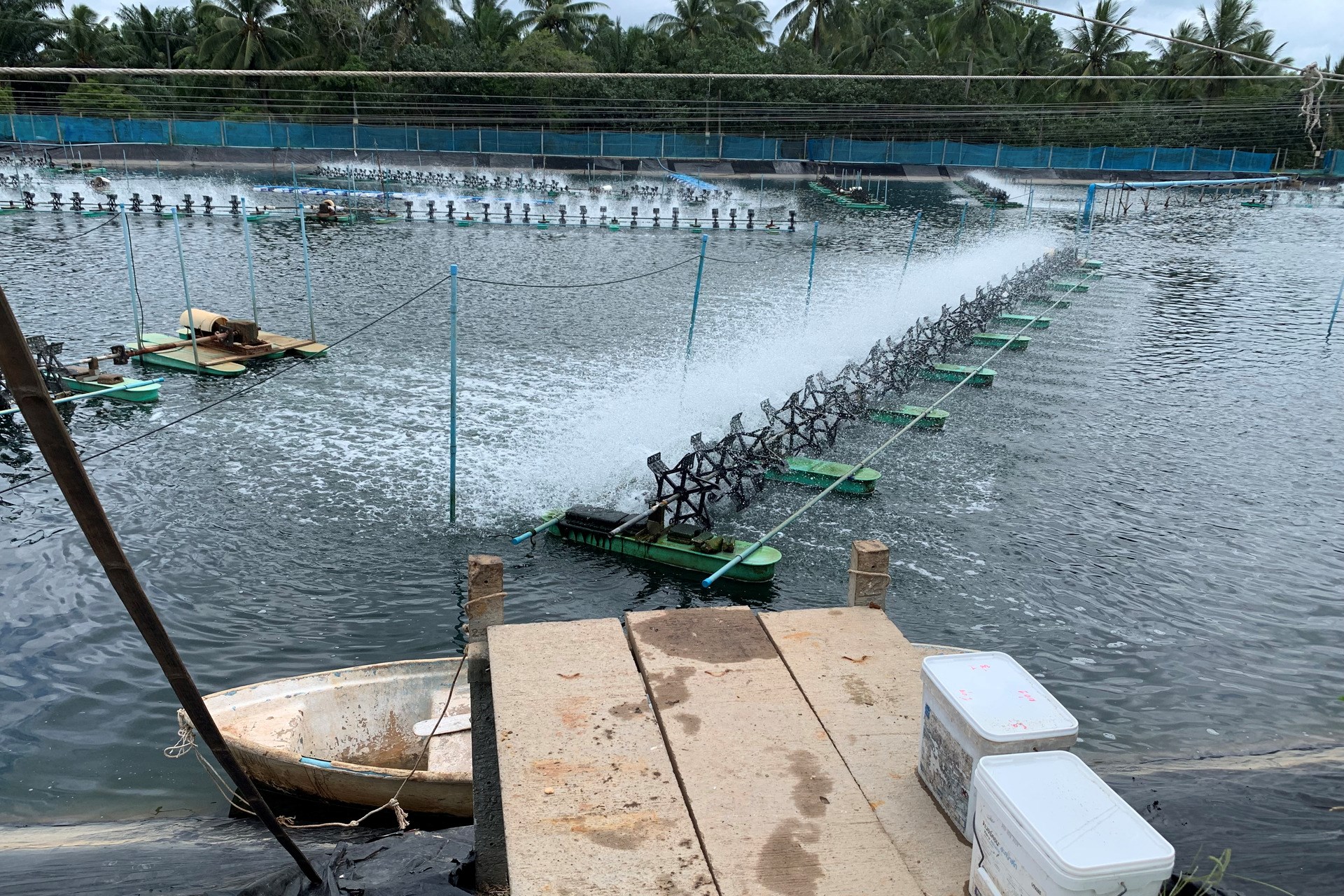 The modern, powerful, broad spectrum formulation of Virkon™ DTOX has been scientifically developed to address and meet the bacterial pathogen control needs for shrimp PL transportation.
Like with pharmaceutical products, disinfectants with similar chemistry can have widely different performance when it comes to efficacy and kill power. Selecting the correct disinfectant for shrimp production biosecurity with a solid dataset is therefore critical for the survival of the shrimp.
Virkon™ DTOX is a synergistic and balanced mix of ingredients that is formulated and subsequently produced with utmost precision. This is why Virkon™ DTOX can achieve rapid maximum pathogen killing power while having no negative toxicological effect on the shrimp PL themselves when used according to label directions.
VIRKON™ DTOX IS SAFE TO SHRIMP POST LARVAE
Some disinfectants, while effective against pathogens, can have a negative residual toxic effect on developing shrimp, due to their inability to degrade rapidly within water.
The oxygen-based chemistry of Virkon™ DTOX contains organic salts and acids, and its active ingredient decomposes rapidly by a variety of routes within the environment, in sediment and water, breaking down to form the naturally occurring substances, potassium salts and oxygen.
In simple terms, Virkon™ DTOX effectively kills the shrimp disease-causing organisms at low concentrations and then rapidly degrades leaving no residue of concern.