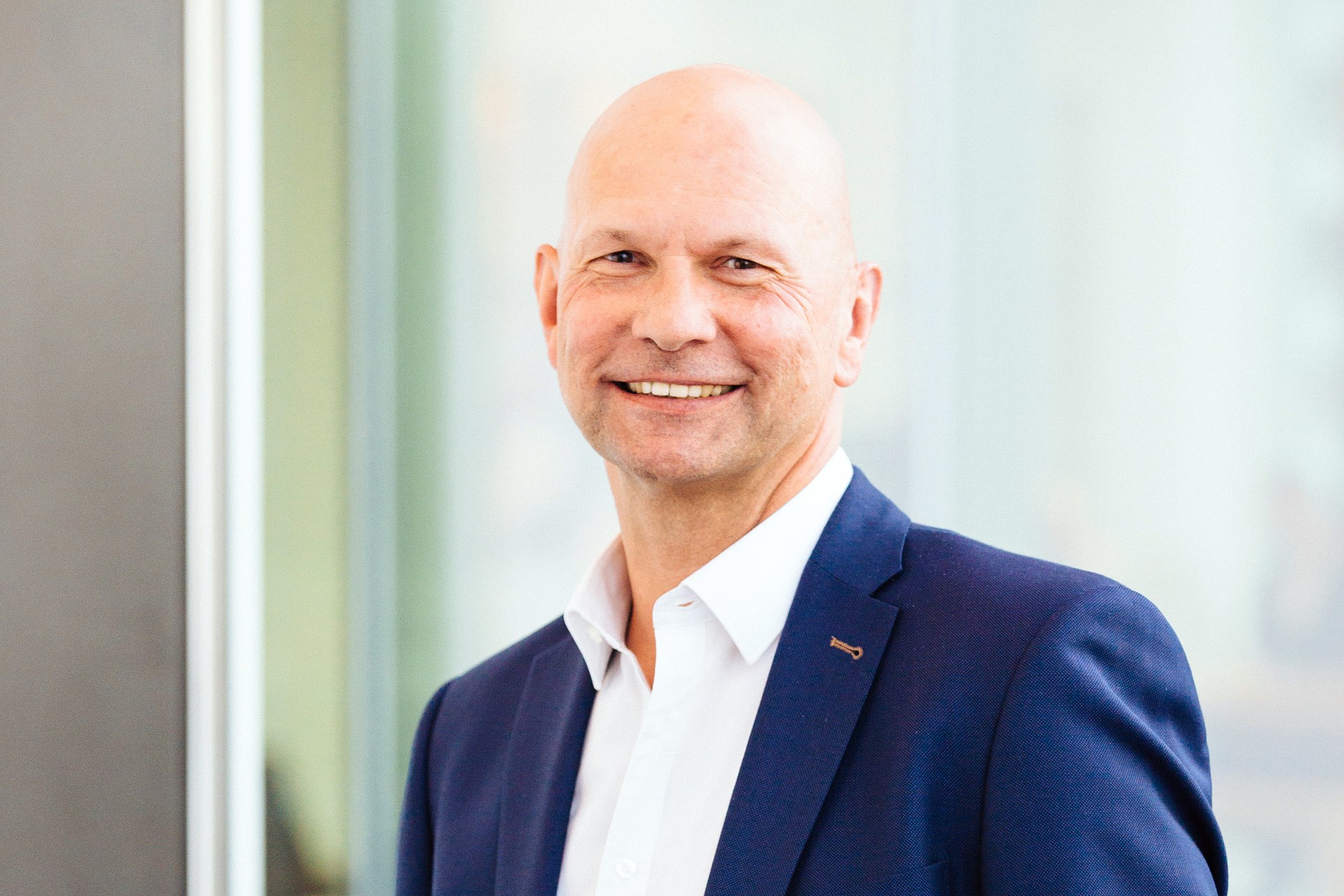 Mr. Hellwig, how does digitalization benefit a chemical company like LANXESS? LANXESS is still a manufacturing company, after
all …
Digitalization offers tremendous opportunities for chemical production. We have been highly automated for a long time but are now vigorously pursuing digitalization. That means we are using data that was already collected from various sources, both internal and external, and pooling it all on a cloud platform. Our goal is to promptly give LANXESS employees the data they need to make sound, swift decisions. Our workflows will change as a result. We are moving away from collecting data at enormous cost and toward analyzing computer-supported options. This approach allows us to more effectively harness the extensive knowledge and experience of our chemists, engineers, and other specialists, while leaving the routine work to the software. We are moving one step into the future: We are no longer satisfied with describing yesterday, but are analyzing options today for decisions tomorrow. We have already achieved great things, but – in my opinion – we have only scratched the surface of what we can do.
How does that reduce CO2 emissions and help LANXESS become climate neutral?
Digitalization shows us how we can save CO2 at every link in our value chain. Our primary goal is to optimize how our systems run. That will enable us to lower energy consumption, waste, and CO2. We can cut emissions further by coordinating production planning better and optimizing logistics processes. By the way, our people are highly motivated now that they have witnessed our initial successes. That was one of the most interesting insights, at least to me: They cannot wait to use the new technologies. And we're not restricting ourselves to lowering CO2 emissions but are also pressing ahead into new fields such as product development.
What does that mean?
Product development used to entail a long sequence of analog processes: We would run lots of experiments in our laboratories and pilot plants until we got the result we wanted. That has been phased out in favor of an algorithm-driven system that we developed with a tech company from Silicon Valley. The system allows us to develop new products, including a new and improved formula for glass fibers that now goes into our high-performance plastics. However, we view this success as just the first step toward finding further applications. Algorithms and artificial intelligence will help us develop an entirely new class of products: ones with the same characteristics as our old products but that generate fewer emissions and conform to the European Union's Green Deal. We can thus fulfill our responsibilities and use available technologies more extensively and proactively.
The combination of climate goals and digitalization …
… can and should be viewed together. New technologies will help us to consider recyclability starting in the product development phase. The circular economy should be about more than technical recycling. We are working to make products that can be almost completely separated back into their original components at the end of their lifecycle. We cannot do that alone, but have to bring our suppliers and customers on board. However, we do want to play a pioneering role.
Where do you think greater digitalization could still cut down on CO2 emissions?
As I said earlier: everywhere. We analyze every step and look into whether it can be eliminated. We begin with materials procurement, go on to logistics, production planning and control, and then continue through every subsequent station up to the end of the value chain. We proceed step by step and work closely with our partners, that is, our suppliers and customers. In addition, we have to work on platforms so the data can flow collaboratively across company boundaries and everyone can constantly drive the optimization of the entire value chain.
But all these approaches cost a lot of money. Are they paying off for LANXESS yet?
They don't just cost money; they also demand a lot of courage, motivation, and willingness to change. However, they have already delivered successes and offer a positive return on investment, which encourages us not only to continue on this path but to sprint down it if at all possible. We want to implement everything that's possible as quickly as we can.
Will LANXESS end up becoming a software company?
At our core, we are and will remain a specialty chemicals company. However, we now also produce our own software and view this combination as an excellent opportunity to continue growing profitably. We are already thinking about new and expanded business models based on new technologies. One has already launched: Chemondis, Europe's biggest and most important digital marketplace for chemicals. That is why we are confident that we can repeat that success in other areas.