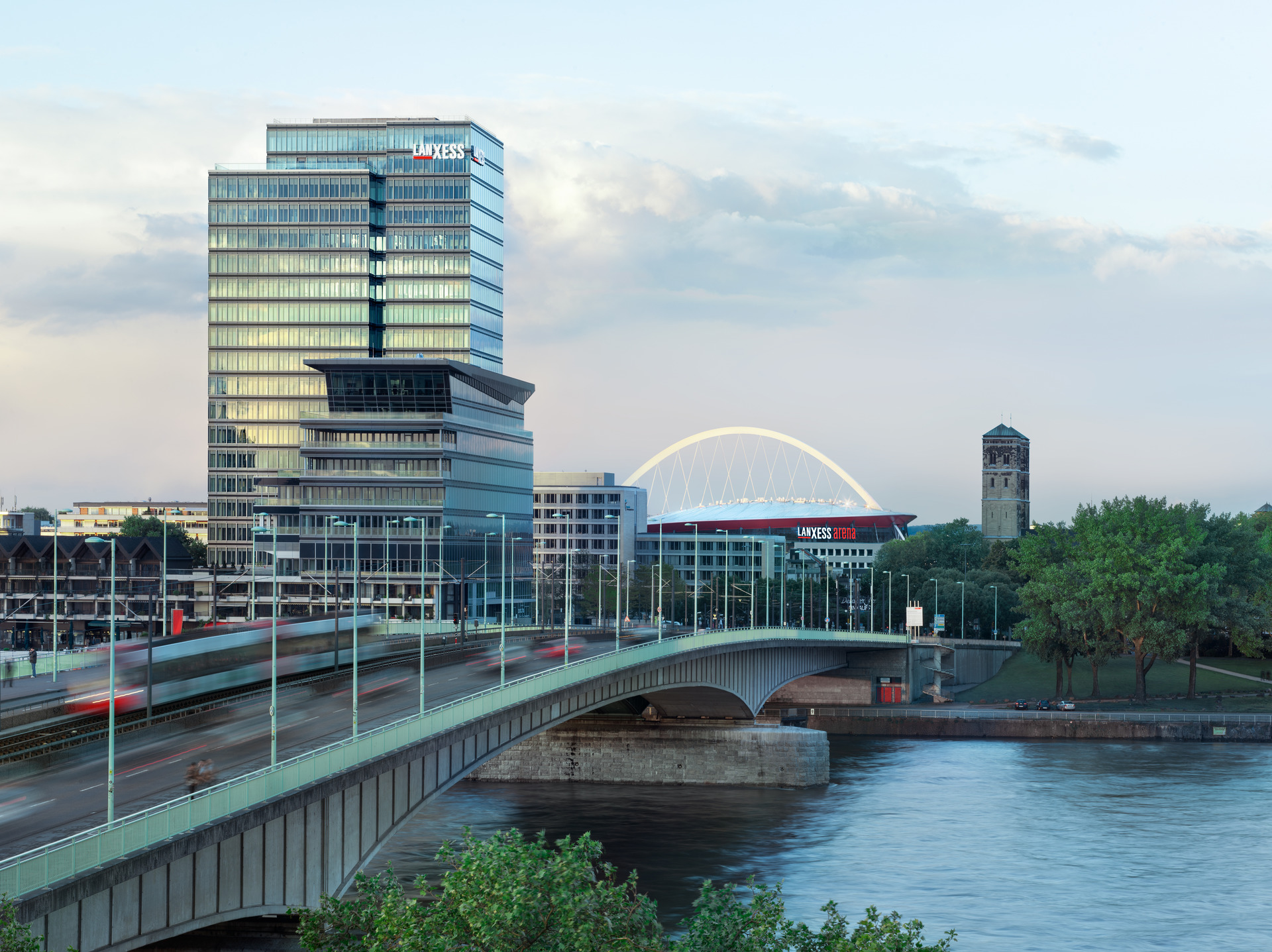 Cologne
The company headquarters
Cologne - a metropolis steeped in history on the Rhine and the location of the LANXESS corporate headquarters. Since 2013, the 95-meter-high LANXESS Tower has served as the "control center" for all the Group's needs. In the Deutz district, we benefit from an optimal infrastructure with excellent transport links.

Around 1,000 employees coordinate and supervise the activities of and for LANXESS from here - worldwide. State-of-the-art offices on 38,500 square meters create the right environment for this.

They also meet the highest standards in terms of energy efficiency and environmental friendliness.