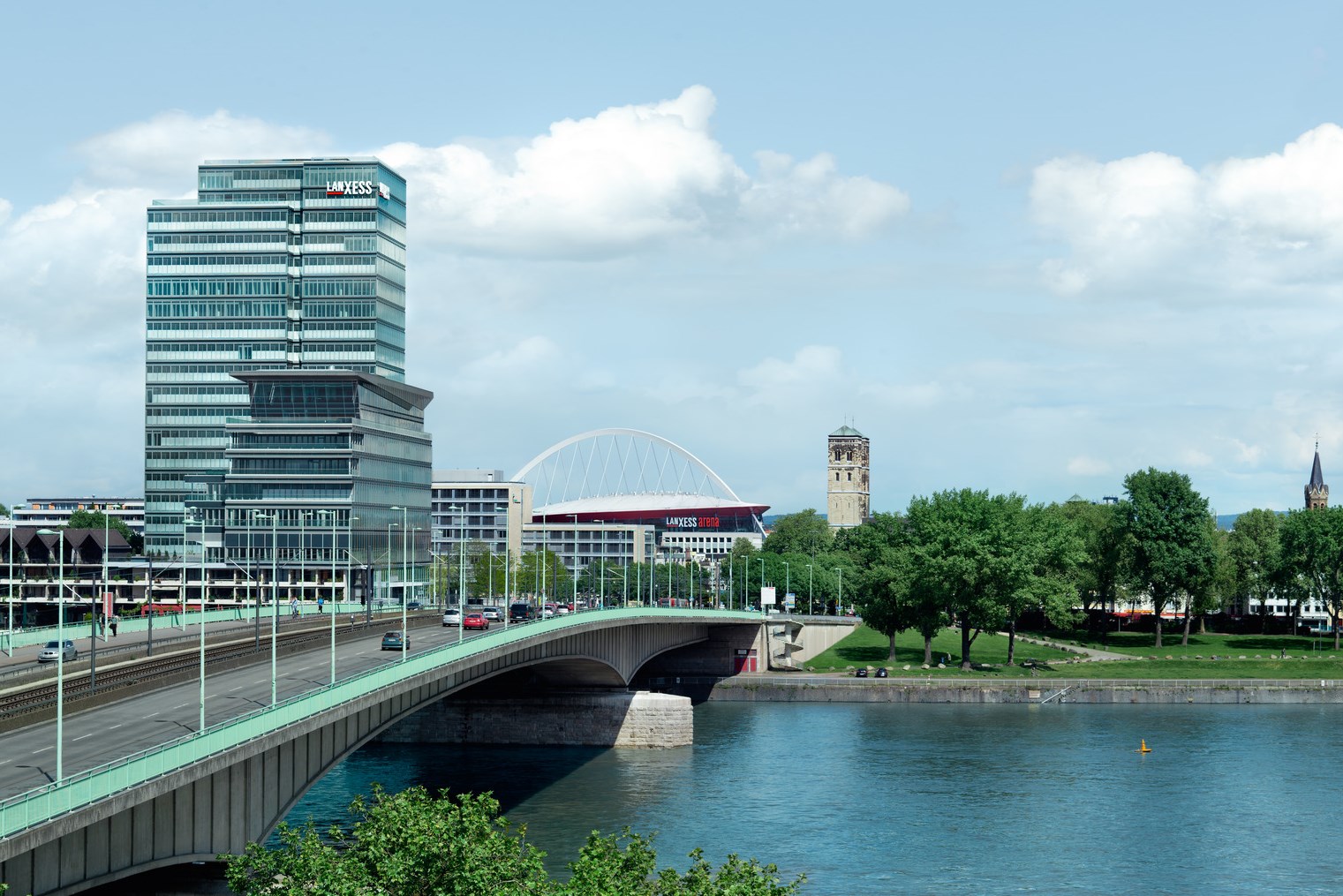 LANXESS at a glance
About us
We are a leading speciality chemicals company based in Cologne. With around14,300 employees in 33 countries, we are an established company on the global market. Our primary expertise lies in producing, developing and marketing chemical intermediates, additives, specialty chemicals and plastics, with annual sales of EUR 6.8 billion (2019).
We manage our operating business through four segments: Advanced Intermediates, Specialty Additives, Consumer Protection and Engineering Materials. These include 11 Business Units, through which we work with a broad range of applications and markets. As a specialist and efficient partner, we offer solutions to the challenges faced by our customers.
We focus on our customers' requirements in order to drive progress and reliably provide innovative product, material and service solutions. When developing new materials, we also work with artificial intelligence to reduce development times for our customers. Our manufacturing, administration and logistics processes are designed efficiently and with a focus on performance.
Sustainability and responsibility are key factors behind our successful business operations. They help us become an even more efficient and competitive company while also supporting social goals such as protecting the environment. Our products also play a role in this, providing sustainable solutions in key areas such as electric mobility.
Quality is our greatest asset
We give highest priority to quality. We demand it of ourselves, but also of our suppliers and service providers. LANXESS's commitment to quality in terms of our development and production thus also extends to all associated processes and procedures. This makes us a reliable partner in our customers' value chains. Thanks to our global network, we can always offer local service and optimal procurement security. Our process management is certified under international standards such as ISO 9001 and ISO 14001.
Our values
As a company, we are responsible for ensuring strict observance of safety, environmental and social standards at LANXESS locations around the world. We endeavor to make sustainability a focus for all employees and to establish sustainable solutions in all key areas. We also demonstrate this by supporting initiatives such as Responsible Care® and the Carbon Disclosure Project and being listed in the Dow Jones Sustainability Index World & Europe and FTSE4Good.
We protect the environment
Our aim is for the company to be carbon neutral by 2040. Setting this ambitious target builds on our previous, successful commitment to environmental protection. The Paris climate change agreement intends to limit average global warming to below 2°C in order to reduce the negative impact on people and the environment. The sooner we do something, the more scope for action we have. That is why we are committed to this environmental target and take our responsibility very seriously. Since LANXESS was established in 2004, we have already cut our emissions in half, falling from the equivalent of 6.5 million tons of CO2 to 3.2 million tons. We are now taking the next step towards being even more sustainable .
LANXESSinside
We make children happy, keep your feet dry in the rainy season, protect you against insects, ensure your car doesn´t burst in flames and much more. Dive into the LANXESS world and get an impression of our variety of products.
Welcome to the LANXESS arena
LANXESS sponsors Germany's largest multifunctional arena
Our company remains the naming rights sponsor of the LANXESS arena in Cologne. On January 1, 2019, LANXESS signed a five-year agreement with Arena Management GmbH to continue the sponsorship it has held since 2008..

"The sponsorship is a success story of two strong partners - LANXESS, a leading global specialty chemicals group, and the LANXESS arena, one of the world's top 10 arenas," says Matthias Zachert, Chairman of the Board of Management of LANXESS AG. "As a Cologne-based company, we are proud to continue to be the namesake of the arena and reinforce our commitment to our home location. It is a landmark of the city and an attraction for people from all over the world. Together with our corporate headquarters, which is located in the immediate vicinity on the banks of the Rhine, we have created a unique ensemble to make the LANXESS brand tangible and visible - here in Cologne and far beyond."

For Stefan Löcher, Managing Director of Arena Management GmbH, the extension of the contract with LANXESS is also an important step into the future: "The LANXESS arena can look back on an unprecedented success story since the first contract was signed in 2008. In recent years we have steadily increased our capacity utilization and are now firmly established among the world's most successful multifunctional arenas. Such a positive balance would be inconceivable without our partner LANXESS. It makes us extremely proud that our relationship with LANXESS continues to strengthen, and that we will also be working together on the tasks ahead".

Cologne's Lord Mayor Henriette Reker describes the partnership between LANXESS and the arena as a win-win situation for the city: "I am very pleased that the joint success story will continue. We, the city and the region, benefit from this strong partnership: LANXESS is a strong motor for Cologne as a business location, the LANXESS arena attracts well over 1.6 million visitors annually and is an important factor for the events and tourism offerings of our city.