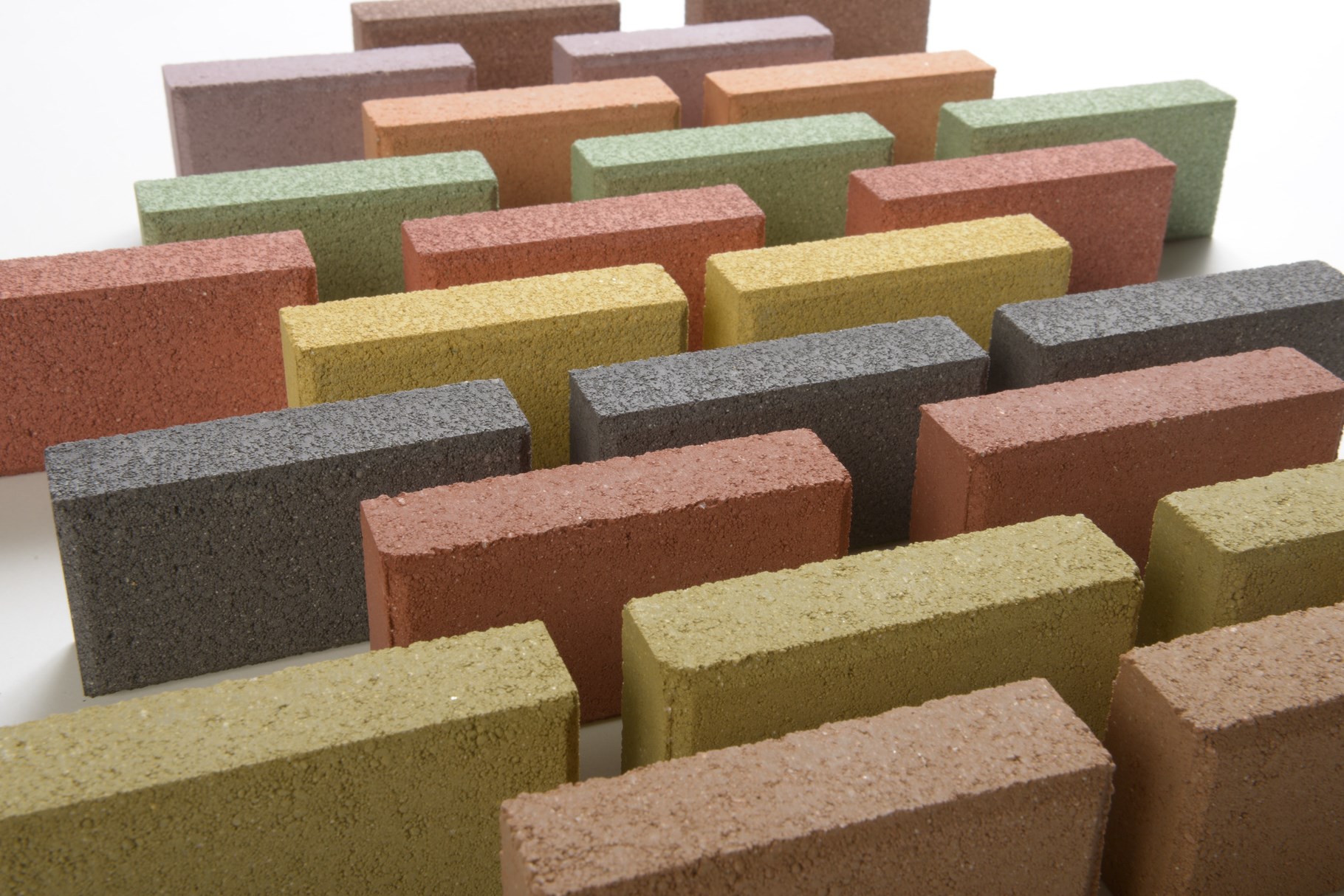 Color Pigments for Construction Materials
Inorganic pigments add lasting color to numerous building materials used in architecture and infrastructure projects. The choice of pigment is of major importance for the quality of the end product. Our customers can choose from a broad palette of iron- and chromium oxides that have been used for decades in the coloration of cementitious and bituminous building materials. The Bayferrox® Value Approach combines dedicated product solutions with outstanding technical advice – see for yourself.
Premium
Inorganic Pigments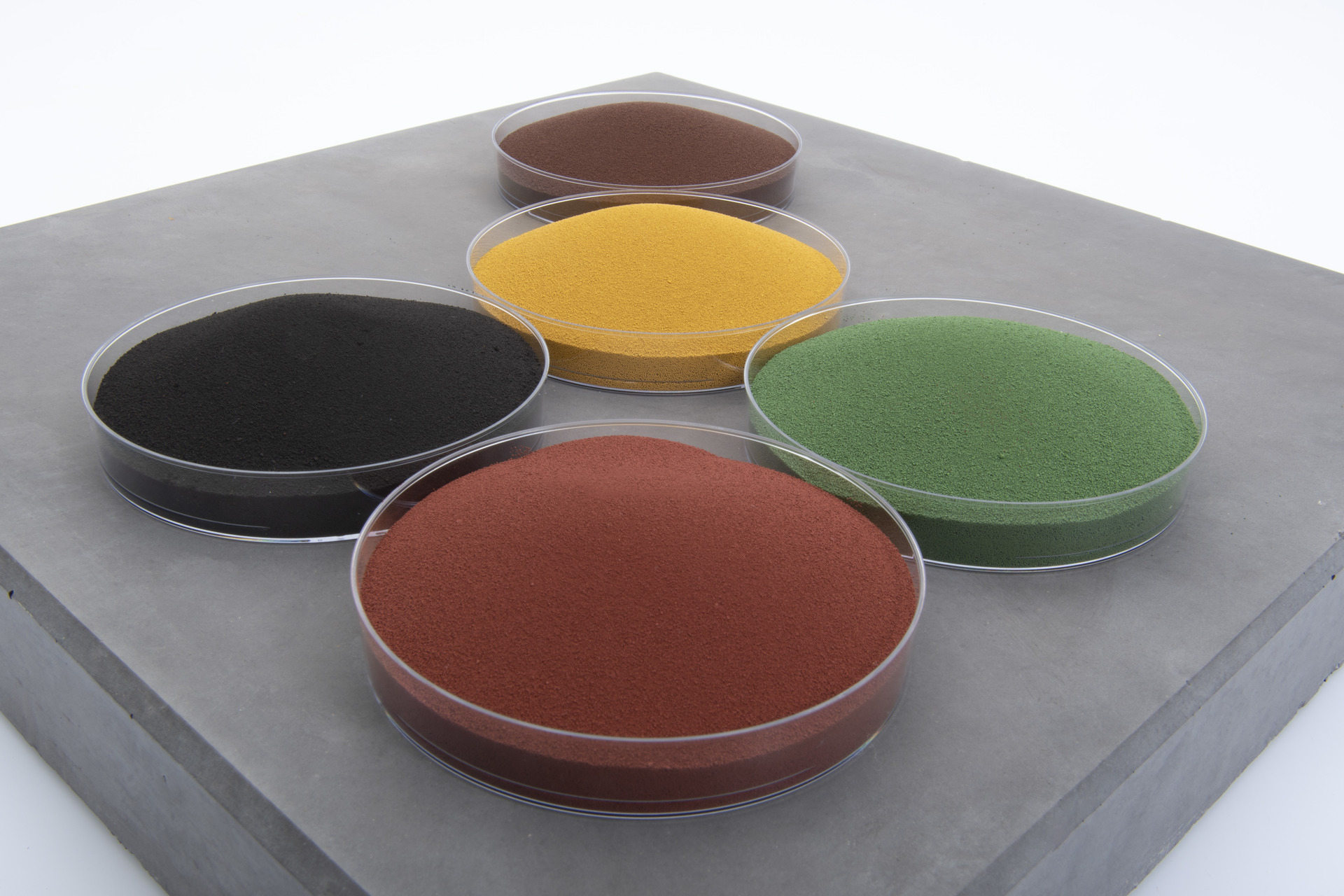 As a true one-stop-shop supplier, LANXESS delivers a comprehensive product range of iron oxides for the construction industry. This includes Bayferrox® red, yellow, black and brown iron oxides as well as green shades based on Colortherm® chromium oxides.
Our top-selling products such as Bayferrox® 110 and 130 (red), Bayferrox® 330 and 340 (black) as well as Bayferrox® 920 (yellow) are tried and trusted and widely-used on a large scale. In addition to these and other standard products, we are able to provide customized shades, thanks to our regional blending sites in all regions of the world.
Years of observing the performance of colored concrete products exposed to different location-specific and climate-specific conditions have proven that our Bayferrox® and Colortherm® products exhibit particularly high durability due to their color stability and resistance properties.
LANXESS pigments for construction materials are available in four delivery forms: powder, granules, compacted and liquid pigment dispersions. The various delivery forms ensure the best cost-benefit ratio in customer-specific applications and provide characteristic property profiles for both manual and automatic dosing systems.
Pigments used in building materials must comply with the relevant regulatory standards. Our inorganic pigments meet or exceed even the highest requirements of industrial standards such as DIN EN 12878 and ASTM C 979.
Many of our product solutions are unique in their attributes. Learn more about how our pigments bring added value to your specific application.
Best-in-class
Technical Service
LANXESS provides comprehensive technical advice regarding the use of inorganic pigments in construction applications. Our technical experts investigate customer inquiries under realistic conditions in comprehensively equipped laboratories. The portfolio includes various services, such as:
Strength testing of pigmented concrete

Color adjustment, matching and formulation

Determination of solar reflectance (SRI)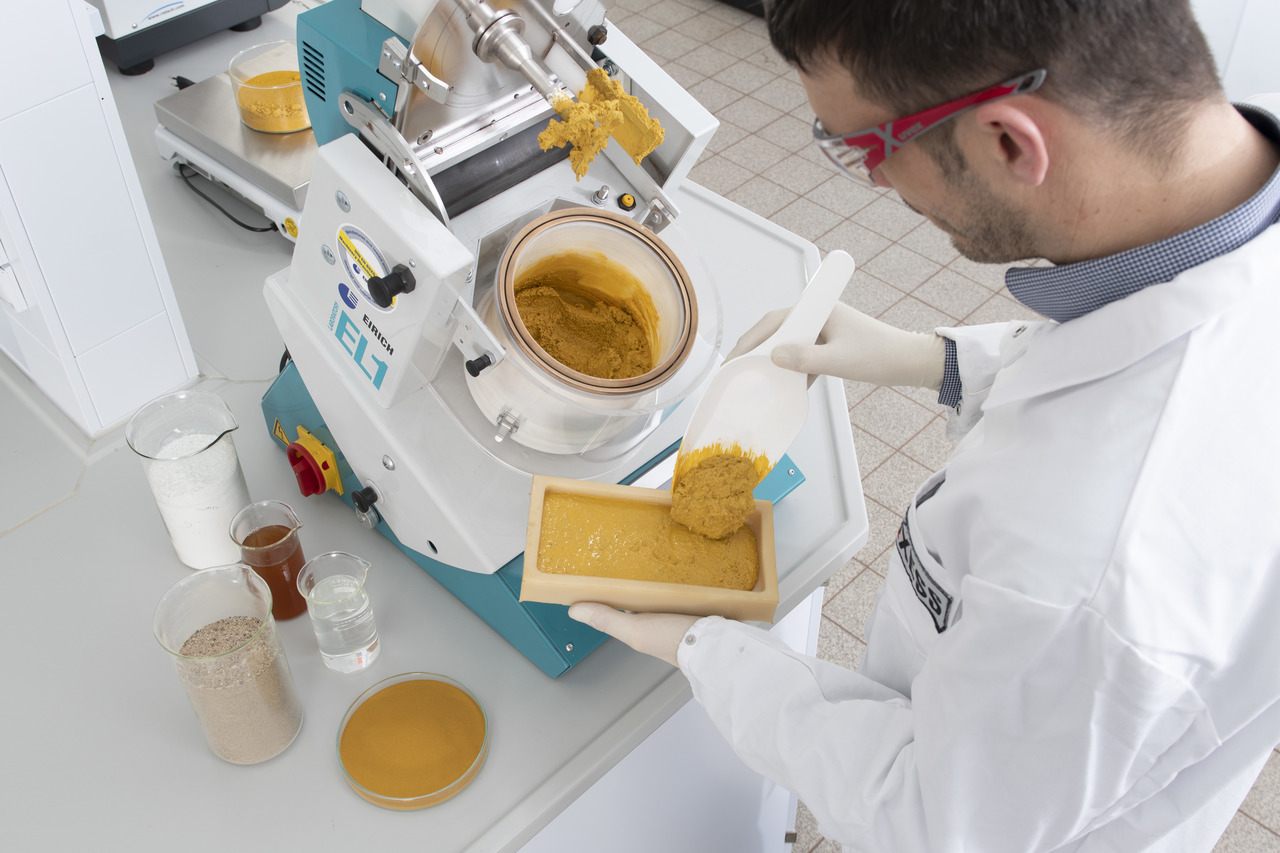 In addition, our experts can give advice on the handling of our pigments, from their dosing and transport to mixing technology.
As a unique service for our customers the Bayferrox® Color Workshops combine comprehensive classroom learning with hands-on technical experience. They are designed to teach customers how to make colored concrete products with more consistency, more economically and with greater confidence. Participants learn techniques for color matching, pigment selection and optimization of their formulations.
Find out how our pigments improve the properties of your construction materials, make them more cost-efficient and bring higher flexibility to your production. Our technical experts are happy to assist you.
BAYFERROX
®

PIGMENTS STORIES

Trends. News. Perspectives – discover practical and inspirational content and learn how our inorganic pigments are making a difference in boosting your business.