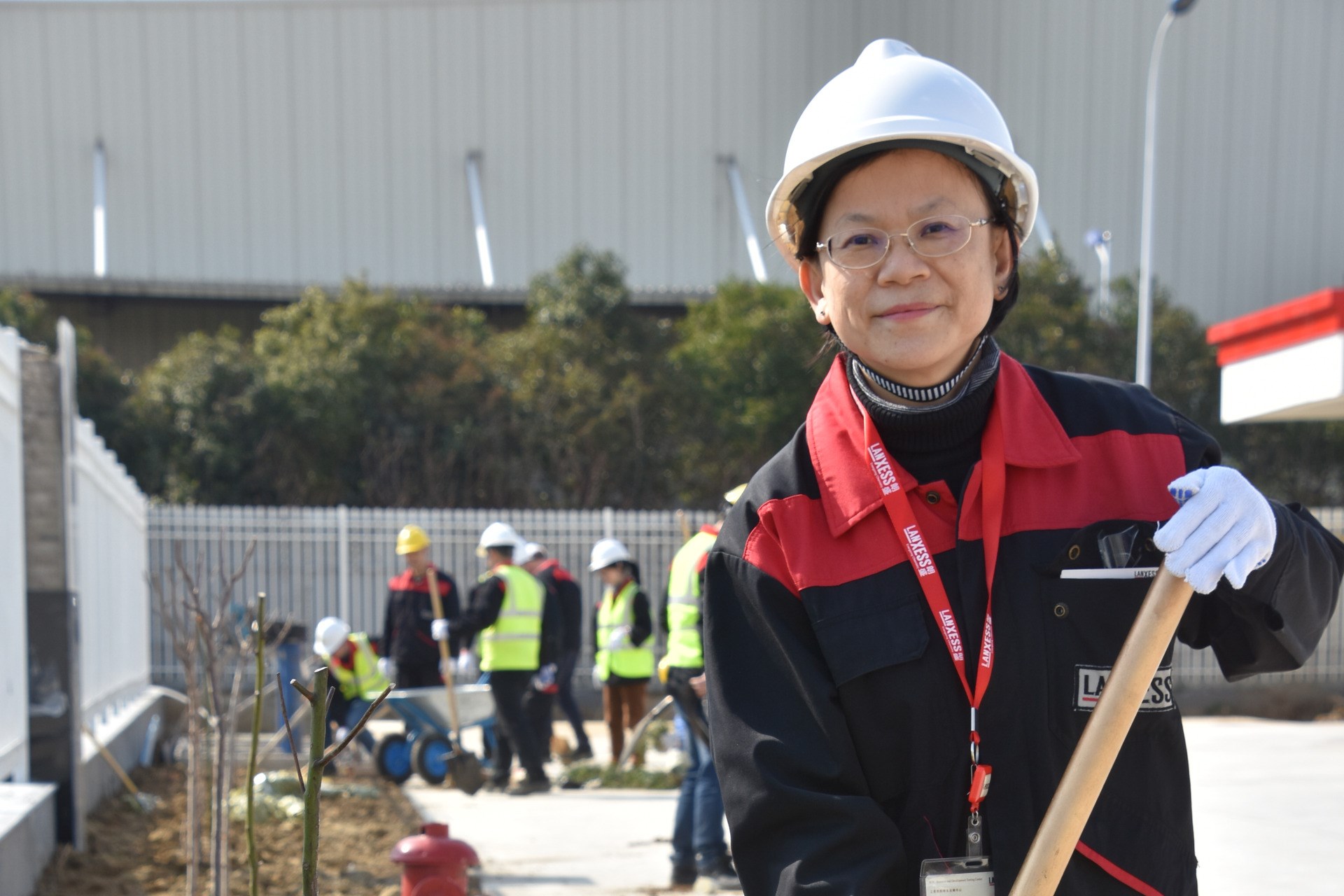 Gender equality
Three examples form LANXESS Greater China
International women´s day reminds us of our equal-rights agenda. Three women from LANXESS Greater China report what succeeds.
Making empowerment measurable
LANXESS recently signed the Women's Empowerment Principles (WEP). They are a set of Principles offering guidance to business on how to promote gender equality in the workplace, marketplace and community. Established by UN Global Compact and UN Women, the WEPs are grounded in the recognition that businesses have a stake in, and a responsibility for, equal rights and opportunities.
The WEP mean, for example:
establishing high-level corporate leadership for gender equality,
promoting education, training and professional development for women,
measuring and publicly reporting on progress.
"We are committed to the Women's Empowerment Principles. Equal treatment of women is in line with our values and beliefs and we are convinced that gender equality and women's empowerment is a determining factor for sustainable development. We aim to convince other business leaders to take action to empower women in the workplace and society."
Matthias Zachert
LANXESS, CEO
On the way to more equality: company support matters
International women´s day is an opportunity to show how to overcome inequalities. Three colleagues from Greater China report on how they made their way. Waihong Loh, Lucy Li and Hui Juin Yin feel that women can succeed in the profession they want – given enough support from the company for both career development and work-life balance. At LANXESS, they never experienced gender as a barrier to leadership roles.

At LANXESS Greater China, the percentage of female managers corresponds to the percentage of women in the workforce:
26% of employees in Greater China are female,
27% of employees at management level in Greater China are female,
33% of plant managers in Greater China are female.
Education is key to gender equality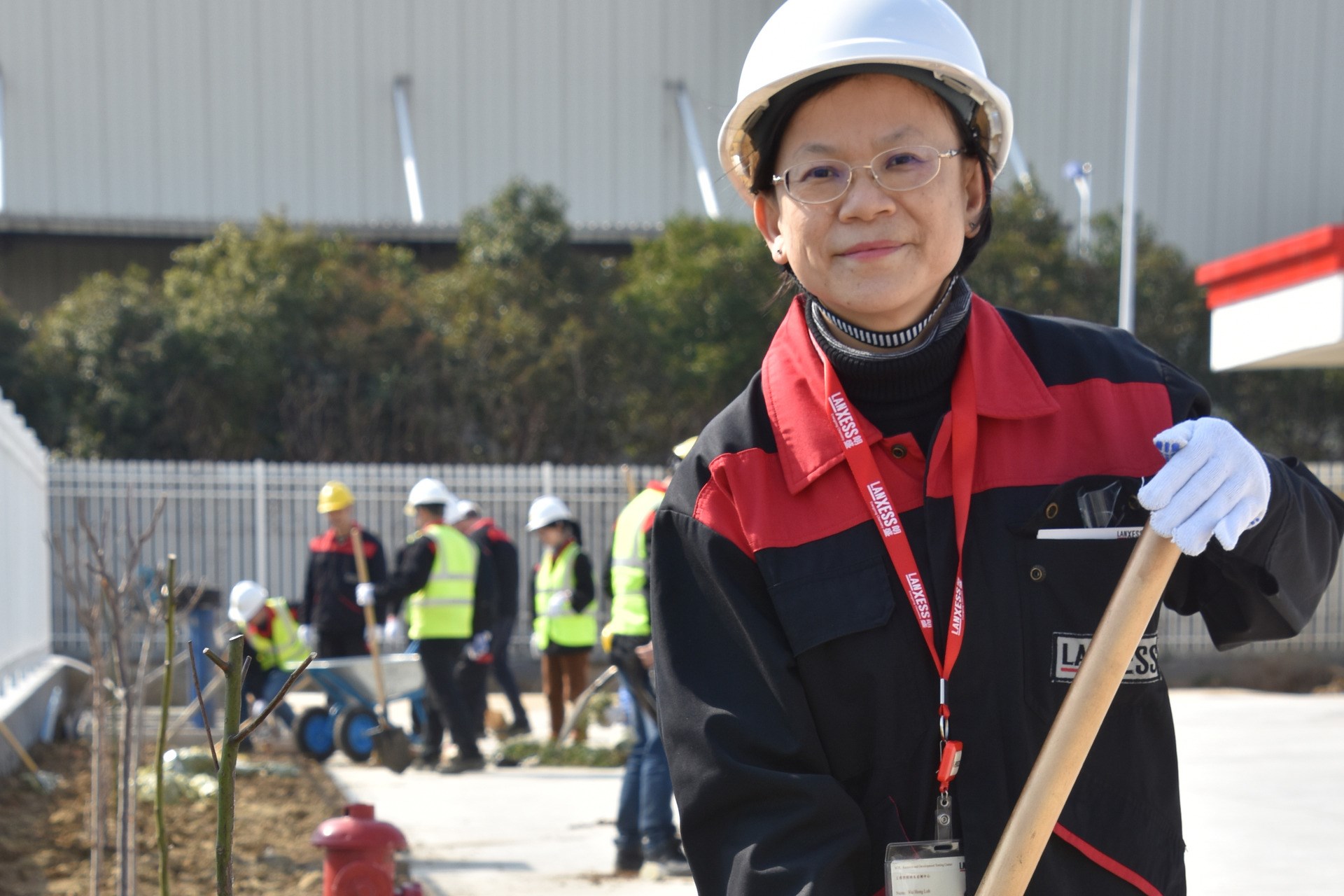 Growing up in Malaysia, Waihong Loh always wanted to work in a manufacturing plant. Her parents were professionals who worked at production sites, which she had the opportunity to frequently visit from an early age. As a chemistry graduate, she naturally chose to work in the chemical manufacturing industry.

Sixteen years ago, Waihong joined LANXESS as Head of Application & Testing Center at the Wuxi site. The company has a tradition of female leadership. Currently, 33% of its plant managers in Greater China are women. Waihong was promoted to the position of plant manager due to her achievements and strong support from her supervisor.

She has found her own strategy to get along with her male colleagues, who form the majority in production. Empathy allows her to build trust with them.
"Empathy can be a superpower for female leadership."
Waihong Loh,
Plant Manager of Wuxi and Changzhou sites, China
Waihong enjoys being a role model
Waihong further extends her empathy in leadership to the disadvantaged. As a well-educated woman, she regards education as key to gender equality. She has been working with her Labor Union team to support kids, especially girls, of a primary school in Suichuan County, a deprived area in Jiangxi Province. The program is called the LANXESS School of Care. In addition to financial aid, the company mentors the children. "Rather than merely making donations, I think what they also need is to expand their horizons. So, we helped them opening up to new ideas, especially the awareness that education can change their lives," Waihong says.
Men and women benefit from flexible solutions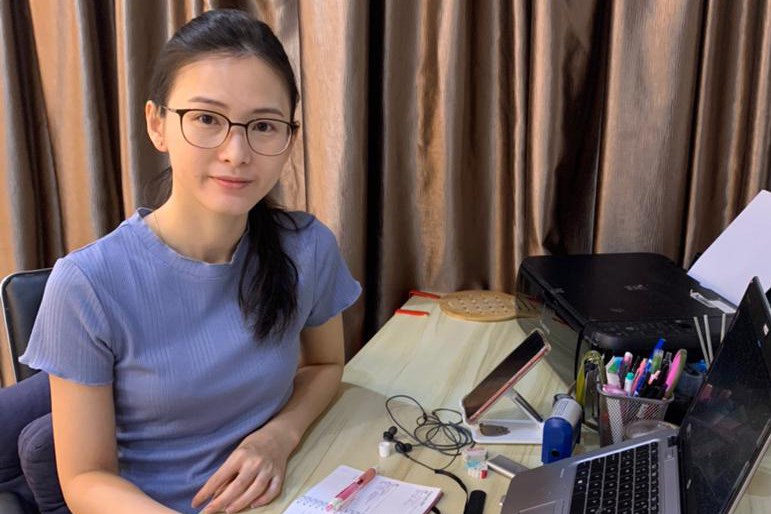 The corona outbreak in 2020 put Hui Juin Yin, Business Support ASEAN, Liquid Purification Technology Business Unit, in a difficult position. Before the epidemic the mother of two commuted every day from Malaysia across the border to LANXESS' Singapore office. In March 2020, Malaysia declared a lockdown. Schools were closed nationwide. Her elder son started attending online classes at home, receiving teaching materials and homework through a virtual classroom. Someone had to help him prepare for the online courses; as a result, Hui Juin was in urgent need of a solution.

Digitalization makes it easier to combine work and family responsibilities

Her supervisor suggested she adopted the flexible working solution offered by the company. "It was exactly what I needed," she says. She began to work from home. Until today, everything works out very well. Only in cases when she needs to send samples or original documents to customers, her team members in the Singapore office gladly lend her a helping hand. Strong support from management, her supervisor and colleagues made her feel very lucky.
"Flexible working was exactly what I needed."
Hui Juin Yin
Business Support ASEAN
As the number of COVID-19 cases went down in Malaysia, schools reopened this year and her younger daughter also began her learning journey. "Thanks to flexible working, I did not miss any big events of my kids," Hui Juin said. Now she is looking forward to returning to the office again and meeting her colleagues on a daily basis.
Great for talented women: an environment without prejudices
Lucy Li has always had a talent for chemistry. Born into a family with a strong passion for natural sciences – her father studied math and her mother was a chemistry teacher – she enjoyed formulating cosmetics by herself in the school chemical lab. Lucy Li was a top student. She was exempted from the entrance exam and admitted to postgraduate studies at China University of Petroleum.

Technology is a field which is traditionally dominated by men. However, Lucy says she was never treated with any gender prejudice in her career. At LANXESS, regardless of gender, a global technical network of experts is working closely together and backing each other. Lucy benefited from the open exchange and knowledge sharing in the network. It inspired her to innovative thoughts in development and helped her succeed in the role of technical management.

More and more women are entering the world of technology
"I think women have a lot of their own particular advantages in the field of technology. We are persistently achieving our goals and paying more attention to details, which is key to the research and development work. In addition, being communicative and good at listening helps us to identify the pain points of the customers more easily," Lucy says. At a recent trade conference for technical experts, she was amazed to find that most participants were women.
"With more and more women working in the field of technology, it is no longer a man's world."
Lucy Li,
Head of Technology Team APAC
Why do we celebrate International Women's Day?
International Women's Day draws attention to women's rights and the struggle against discrimination – since 1909.


How did International Women's Day come about?
The Women's Organization of the Socialist Party of America first called for a Women's Day on February 28, 1909, to demonstrate for women's suffrage and to commemorate a strike by female garment workers for better working conditions. Then, in 1910, the Women's Conference of the Socialist International in Copenhagen adopted the idea, with 100 women from 17 countries voting in favor of the proposal by the German delegation led by Clara Zetkin to use Women's Day to promote the struggle for women's rights. "No special rights, but human rights," was Zetkin's demand.
When did International Women's Day come into being?
In 1975, the UN declared March 8 International Women's Day, the date in 1917 on which women demonstrated in Russia in what was to become a prelude to extensive nationwide strikes. In December 1977, the UN General Assembly proclaimed March 8 a "Day for Women's Rights and World Peace" and called for every member country to observe it annually.
Who celebrates International Women's Day?
Events to mark International Women's Day are held almost all over the world. It is a public holiday in 26 countries, including many former socialist states such as Russia, but also Nepal, Burkina Faso and Zambia.
explore our company and products