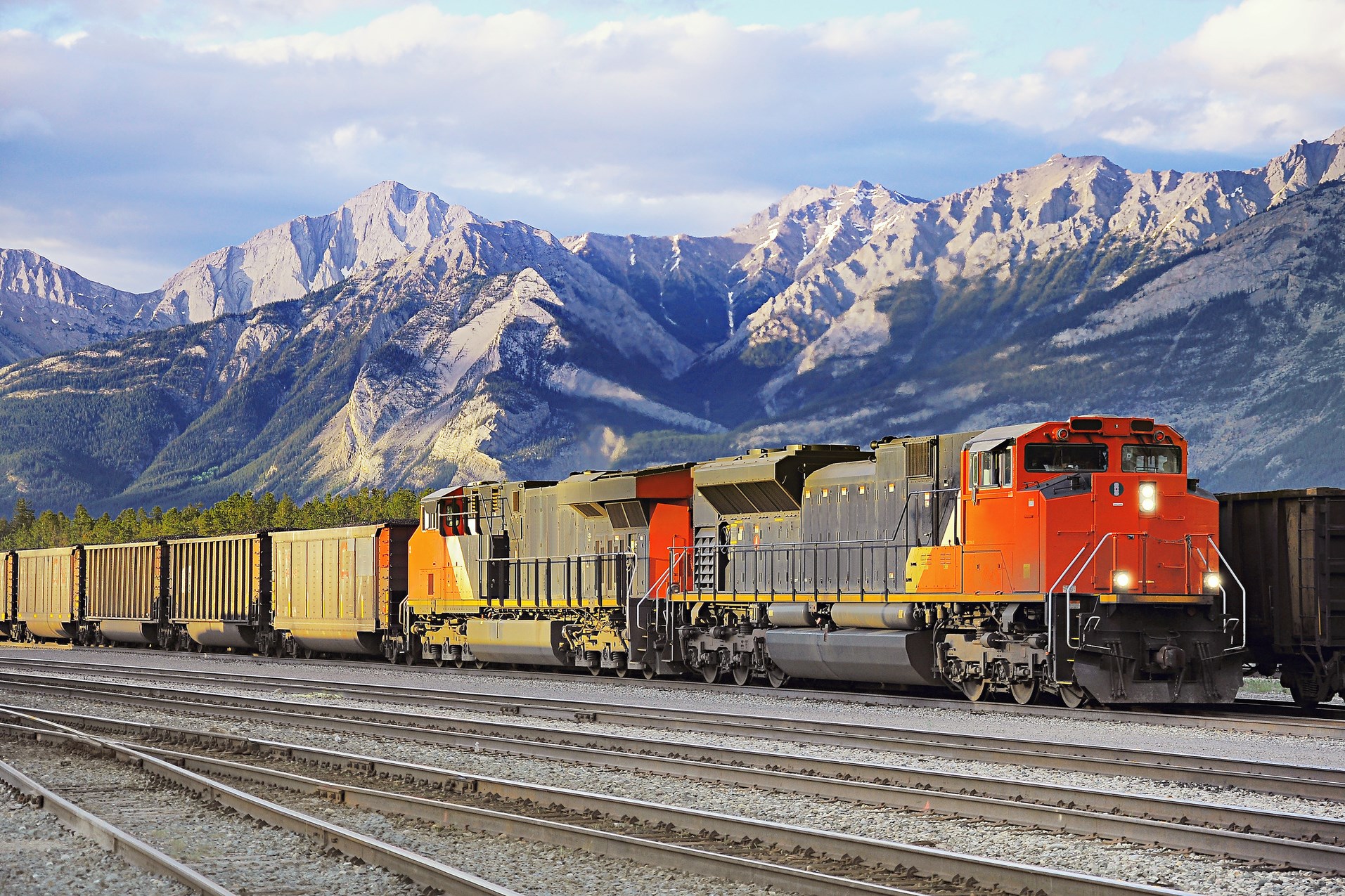 You can't fail if you go by rail!
Fast and environmentally friendly:
By rail to China
Consumption is booming. Shipping routes are overcrowded. Container ships are backed up at international ports, unloading goods is delayed, and supply chains are coming to a standstill. How will the goods get to their destination on time? Suddenly, rail, of all things, becomes an attractive alternative.
How do the goods get to China?
The sea routes are overloaded. There is a lack of both empty equipment, such as containers, and available trucks to transport the goods from the factories to the seaports. One study says that currently three times more cargo could travel from Europe to China by sea if there were adequate capacity in the market.

Since the beginning of 2020, when the pandemic broke out in China, the biggest challenge for the Logistics team at LANXESS has also been supplying customers in China. This is because backups due to the closed Suez Canal, pandemic-related sick leave among port workers and truck drivers, and severe weather in the USA additionally led to enormous delays by sea.
Rail – fast and environmentally friendly
In this tense situation, the Group Function Global Procurement & Logistics (GPL) team quickly decided to transport larger volumes by train across the Silk Road. "Trains are twice as fast as container ships and cost only 20 percent that of a cargo plane. The CO2 balance is much more positive. For us, this is a strong argument in favor of rail", says Dejan Dordevic, Head of Ocean / Air Logistics, Group Function Global Procurement & Logistics.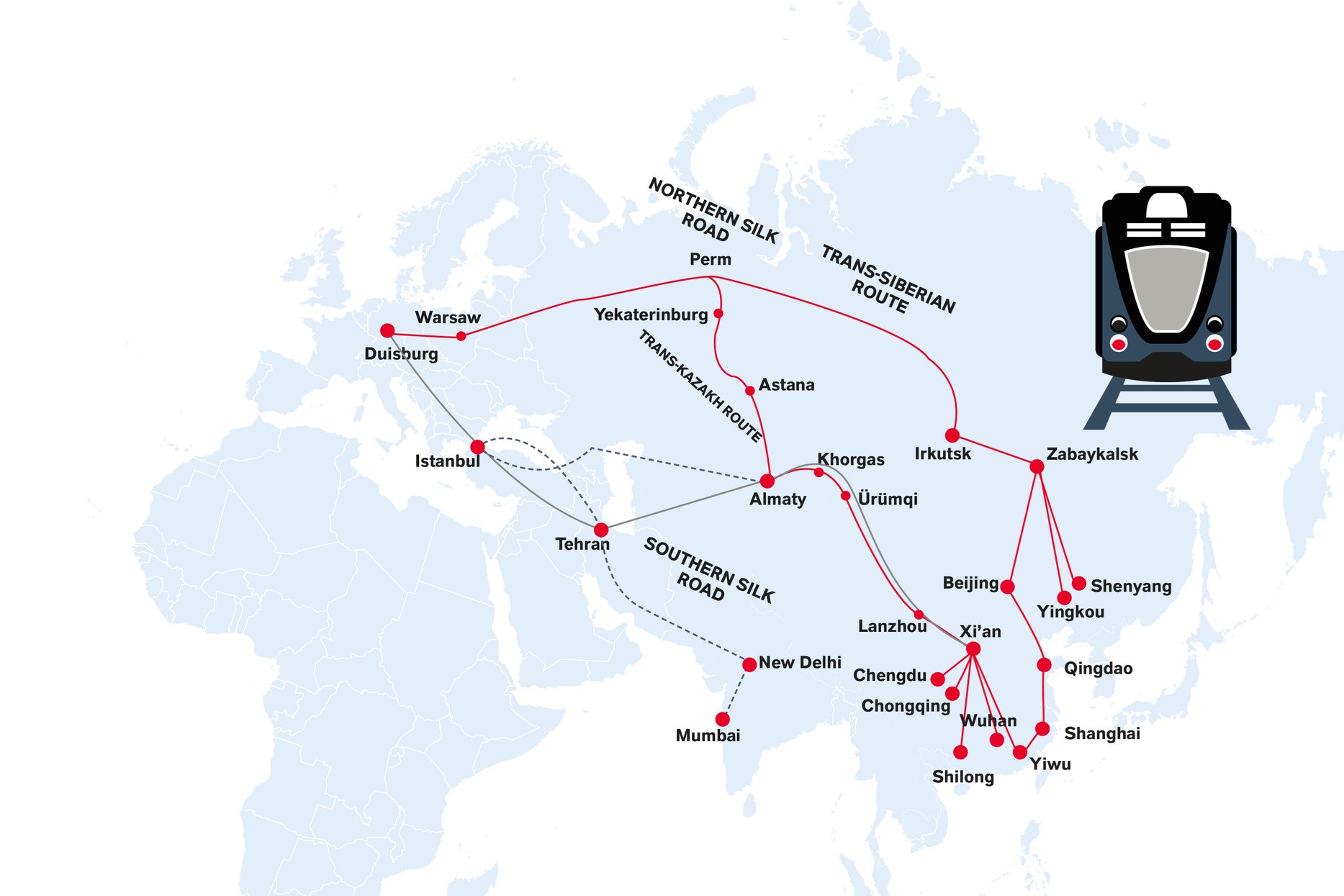 LANXESS aims to be
climate neutral by 2040
. The company wants to come out with new carbon footprint calculations in the future. Dordevic welcomes this. "The significantly better CO
2
balance of rail provides us with important arguments here. We will continue to use rail to get our products to China in the coming years, despite the higher prices."
Enormous advantages of rail
The advantages of rail are obvious.
Shorter distances: Depending on the origin and destination stations, the distances to bring goods from Germany to China vary between 9,000 and 13,000 kilometers.
Better accessibility: The Chinese hinterland metropolises are better connected by rail than by seaports for German companies.
Cost efficiency: For LANXESS, the Port of Duisburg (DuisPort) has a location advantage and, because of its extremely high shipping volume, a strategic advantage over other suppliers. Here, the Logistics team has been able to reduce transport costs by up to 50 percent in some cases.
LANXESS currently transports around 35 percent of its ocean shipments to China by rail. In normal times, rail is too costly for the business units: transportation is about 200 percent more expensive. But since the prices to ship containers by sea have become so exorbitant currently – at the peak, a container cost over EUR 12,000 – rail is worth it.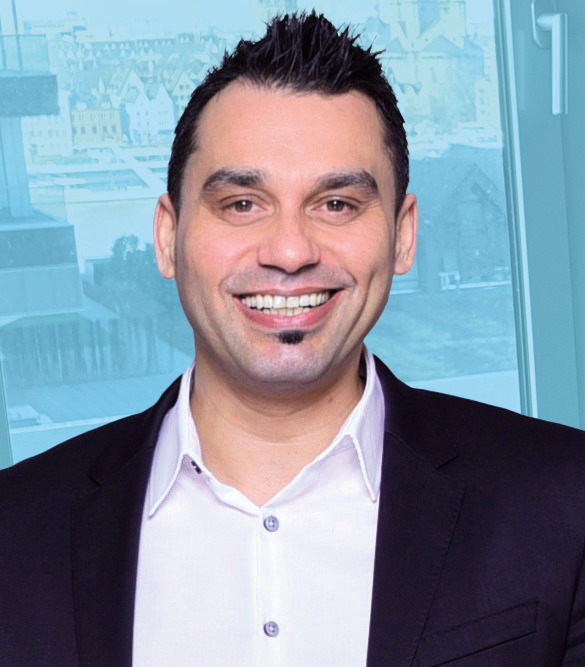 "We have good relations with Chinese rail providers. That's why, despite enormous demand, we were able to secure weekly quotas for LANXESS very quickly."
High safety standards – every step is documented
One disadvantage is that hazardous goods cannot and must not be transported by rail. That's why we check the products carefully first. This is a challenge, because only a few business units manufacture the perfect rail products. LANXESS employees then load the trucks with the containers at the production facilities. In the process, they have to document the safety standards for each pallet with photos. This is time-consuming, but necessary. These containers then go to Duisburg and are loaded onto the trains there. They travel via the Trans-Kazakh Western Corridor or the Trans-Siberian Northern Corridor.
Closer to the customer
In all of China's major economic centers, there are rail hubs on the routes, ensuring onward transport to customers. Only the differing track widths in Europe and Russia/Asia cause a delay in Malaszewicze, a Polish town on the border with Belarus.
All containers have to be reloaded here. The journey then continues to the respective hubs in China, where the containers are loaded by crane onto trucks and delivered duty paid to the customer.
Customs duties are handled by the service providers at the Chinese border. The customer gets the goods delivered directly to their location – and within just 28 to 30 days. By sea, including pre-carriage and on-carriage, this takes at least 53 days. And at present, it can take much longer.
Effort that pays off
"Handling the transportation with China Railway is very time-consuming," Dordevic admits. Together with around 20 colleagues, they ensure that the many specifications of the Chinese government are met. So far, they have succeeded well. And with their newfound routine, they're doing better and better.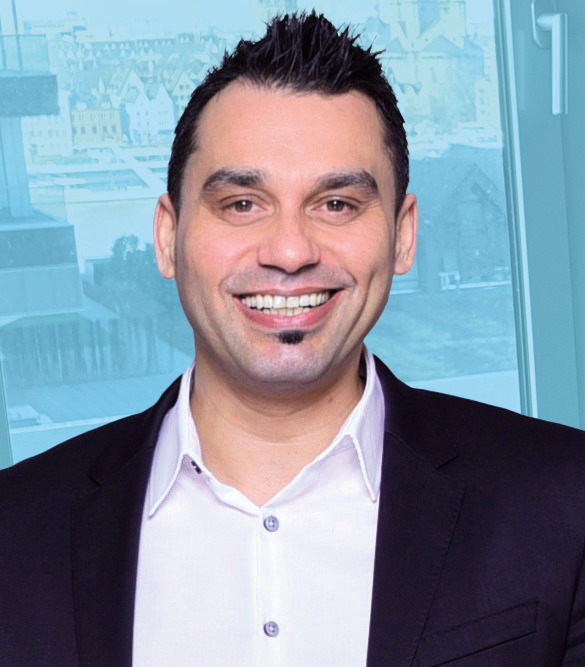 "The transport situation on sea routes will not improve until spring 2022 at the earliest."
Dordevic also sees rail as an important alternative to shipping after this point. "In times when goods have to be handled faster and faster, when the customer has competitive advantages through speed, rail is becoming more attractive." It is also environmentally friendly.

For Dordevic, these are decisive advantages. The International Union of Railways (UIC) has a similar view of the future of rail. While the total number of standard containers transported on the Eurasian rail corridors was still around 878,000 in 2020, the association suspects that this figure could double by 2025.

explore our company and products