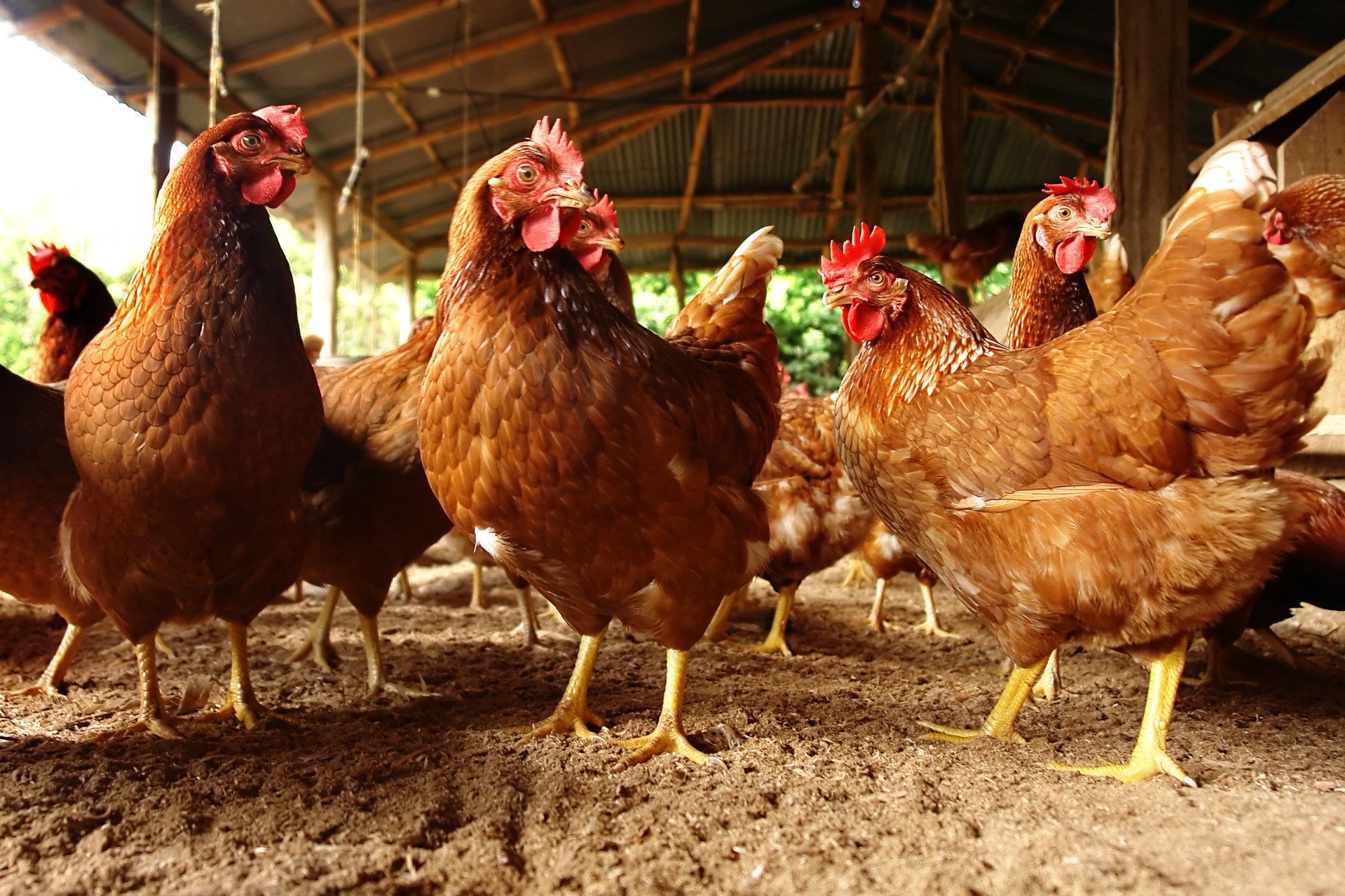 Breath freely with Mentofin®
A summer day, after a rainy night. You know the feeling. It gets warmer by the minute. The air is humid and muggy. You gasp for fresh air and crave cooling. High temperatures and oppressive indoor atmospheres reduce our sense of well-being and can even make us ill.
Mentofin®: the refreshing agent made from natural ingredients
This applies to livestock, too. Like us, animals are sensitive and react to heat, humidity and dust. Other factors, such as freshly administered vaccinations, can also stress them. So, how can we help?

Animal owners have been using Mentofin® for decades. A mix of natural eucalyptus and peppermint oil essences, Mentofin® soothes and cools the respiratory tract.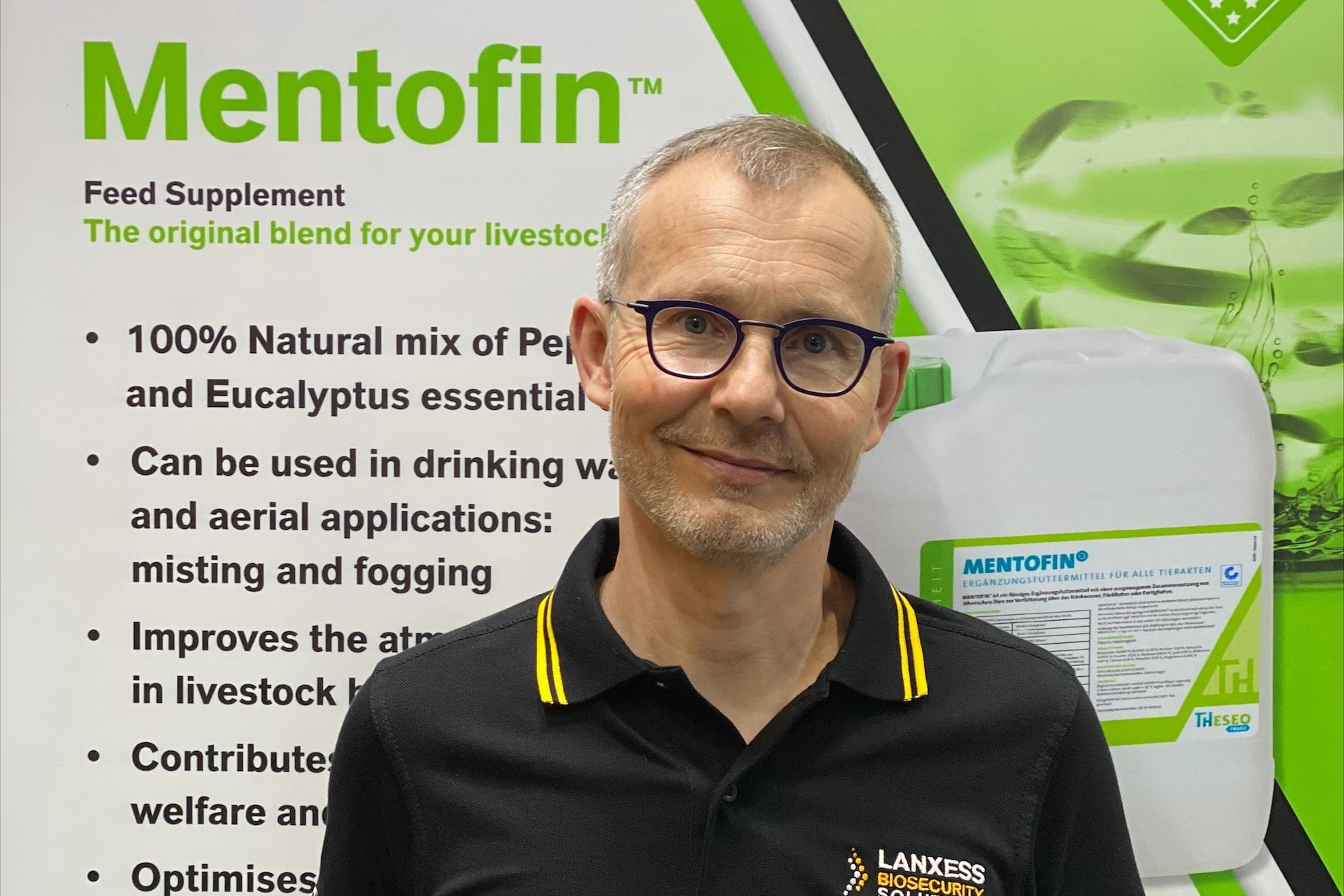 "Mentofin's active ingredients are obtained from real eucalyptus and mint plant extracts. They are all natural. Mint's well-known cooling effect is also appreciated by us humans."
Healthy airways: prevention helps
But Mentofin® can do much more than cool. Research and observations made by animal owners and veterinarians show that Mentofin®:
inhibits inflammation of the respiratory tract
alleviates the symptoms of respiratory diseases
reduces reactions to vaccinations – against avian influenza (H9N2) for example.
This impacts and contributes positively to the livestock welfare and the animal performances.
Respiratory diseases pose a serious problem for livestock
Respiratory diseases lead to coughs, sniffles and watery eyes in animals and can even prove fatal.
Respiratory diseases are one of the most frequent causes of death in suckled pigs.
In poultry, viral and bacterial diseases of the respiratory tract often prove fatal. Apart from avian flu, these include Newcastle disease and infectious bronchitis.
It is not possible to vaccinate against all these deadly diseases. Nevertheless, there is a lot owners can do to protect their animals, such as improving their surroundings. This includes:
managing humidity in their pens
avoiding temperature fluctuations
improving ventilation
keeping dust levels down
reducing the amount of ammonia emitted from excreta to the detriment of air quality.
This is how Mentofin® works (in the air and in animal drinking water)
Mentofin® can be sprayed to improve air in the pens. Simply dissolve 200 milliliters of Mentofin® in ten liters of water. This is adequate for an area of 1,000 square meters. Sprayed once or twice a week, this process can be repeated until the desired result is achieved.

As a drinking water additive, 200 milliliters of Mentofin® in 1,000 liters of water are sufficient. This should be given to animals in their trough or water dispenser.

The two active ingredients, eucalyptus and peppermint, have different properties:
Eucalyptus alleviates symptoms associated with bacterial or virus-related respiratory diseases. Inflammations, such as tracheitis or inflammation of the air sac, also occur less frequently.
Peppermint (menthol) cools and makes breathing easier.
Mentofin® may be used in pig, poultry and dairy livestock farms. The additive does not leave a residue in their bodies.
A proven recipe going forward
The animal health and biosecurity specialist Theseo Germany developed Mentofin® in 1998. "It was a groundbreaking innovation at the time," recalls Benoît Dattin, Head of Marketing Communication, Actives & Disinfection. "Our recipe using a 100% natural mix of peppermint and eucalyptus essentiel oils has not changed. Of course, there are imitation products out there by now – but we are the original, often imitated, but never equalled". The product is particularly successful in Saudi Arabia, India, Sudan and Algeria, countries where temepratures are usually pretty high!


Theseo has been part of LANXESS since April. Mentofin® is manufactured in Wietmarschen, Germany. China, the Asia-Pacific region and Latin America are new target markets. Benoît Dattin can imagine that demand will also increase in Europe: It is getting warmer over here, too, and Mentofin® helps against heat stress. "We humans drink Moroccan Mint or a refreshing Mojito when it's hot, depending on our taste," says Benoît Dattin with a wink. "We know it hits the spot."
Explore our Company and Products