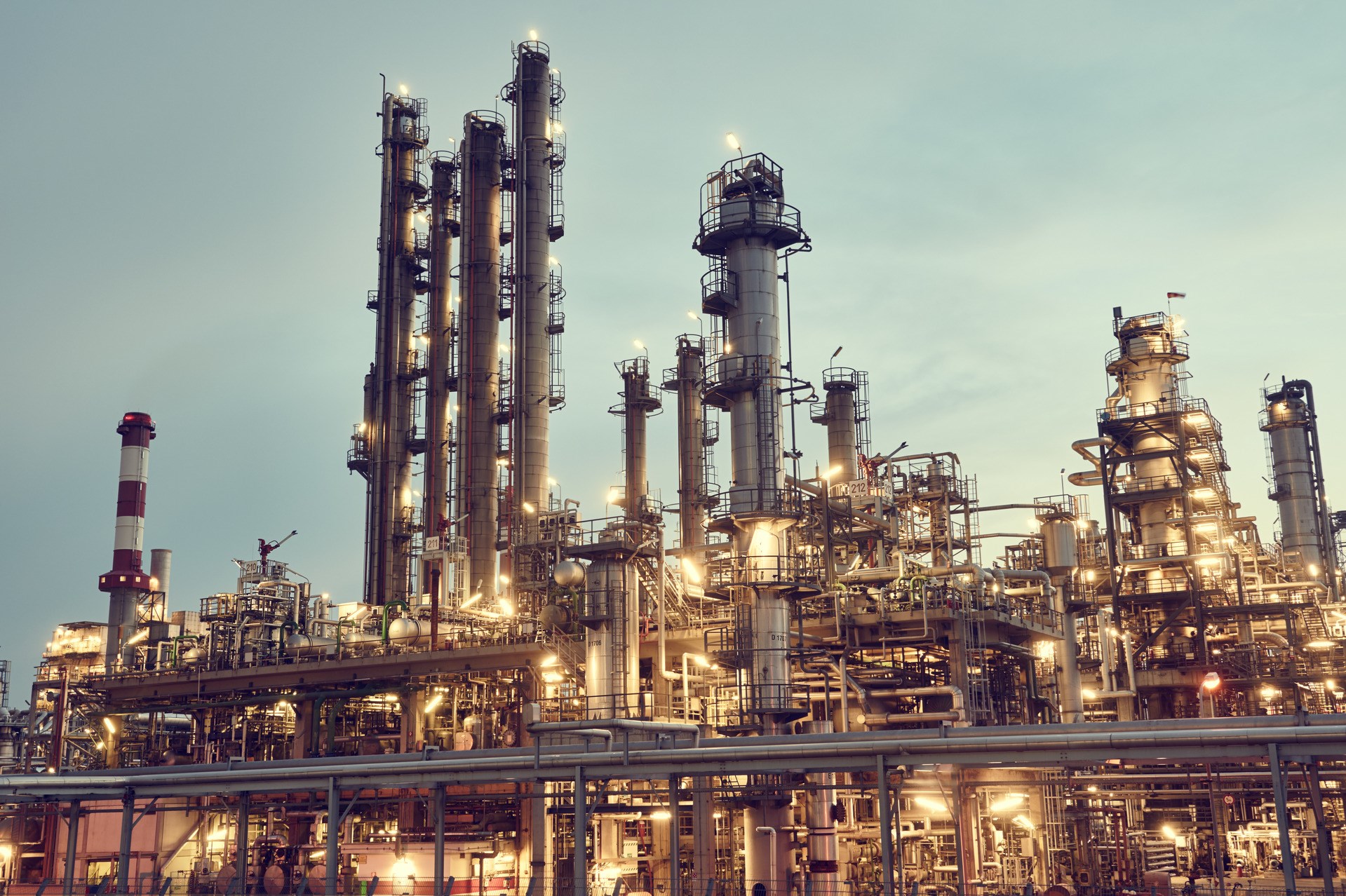 Chemical and Petrochemical
Steam is an important energy carrier in the chemical and petrochemical industries. Generated centrally, it is conveyed via pipe bridges to the points of consumption. Ion exchangers protect this infrastructure of boilers, pipelines and heat exchangers against scale formation and corrosion.

As well as steam, process water is also required and must conform to certain specifications. Lewatit® ion exchangers are used to soften or demineralize the process water and can be combined with each other to beneficial effect. This allows the water required for the various processes to be obtained in a reliable and economical way. Our LewaPlus® design software can model various combinations on a made-to-measure basis and thus provides users with maximum confidence that they will find the optimum treatment solution.

Waste water from chemical production facilities must also be treated thoroughly and reliably to prevent polluting nature and the environment. LANXESS' ion exchangers can play an important part here too.

Another application for Lewatit® ion exchangers is selective adsorption of carbon dioxide, a greenhouse gas, from flue gas or the air.

Basic chemicals such as sodium hydroxide, chlorine gas and hydrogen gas are needed in the production of materials and liquids such as PVC, paper, cellulose, disinfectants, bleach and aluminum compounds. These are obtained from chloralkali electrolysis of sodium chloride brine. Ion exchangers have proved their worth under extreme conditions, such as the treatment of these highly concentrated hot brines for chloralkali electrolysis. They reliably remove alkaline earth or heavy metal ions, protecting the membranes used in eco-friendly and energy-efficient membrane techniques against contamination. Other process solutions, such as pickling acids, rinse water and electroplating baths, can be treated in a similar way.

Very few processes in the chemical industry work without catalysts. They speed up reactions and control their selectivity. In particular, energy-efficient processes that conserve resources are often dependent on catalysts. Ion exchangers are firmly established in the chemical industry as versatile and efficient catalysts. They are used, for instance, in acid-catalyzed ester/ether synthesis and condensation reactions, such as in the production of bisphenol A, but also – with noble metal ions – in hydrogenation reactions. The catalyst can always be removed quickly and easily after the reaction.

We are working continuously with customers to identify new, innovative applications for such polymer catalysts and to develop new, customized product types.
For these and other applications, LANXESS offers a comprehensive range of special ion exchange resins that are tailored to specific requirements.
Do you have any questions about our products, are you looking for technical advice or are you searching for a local sales representative in your country? Please get in touch with us.