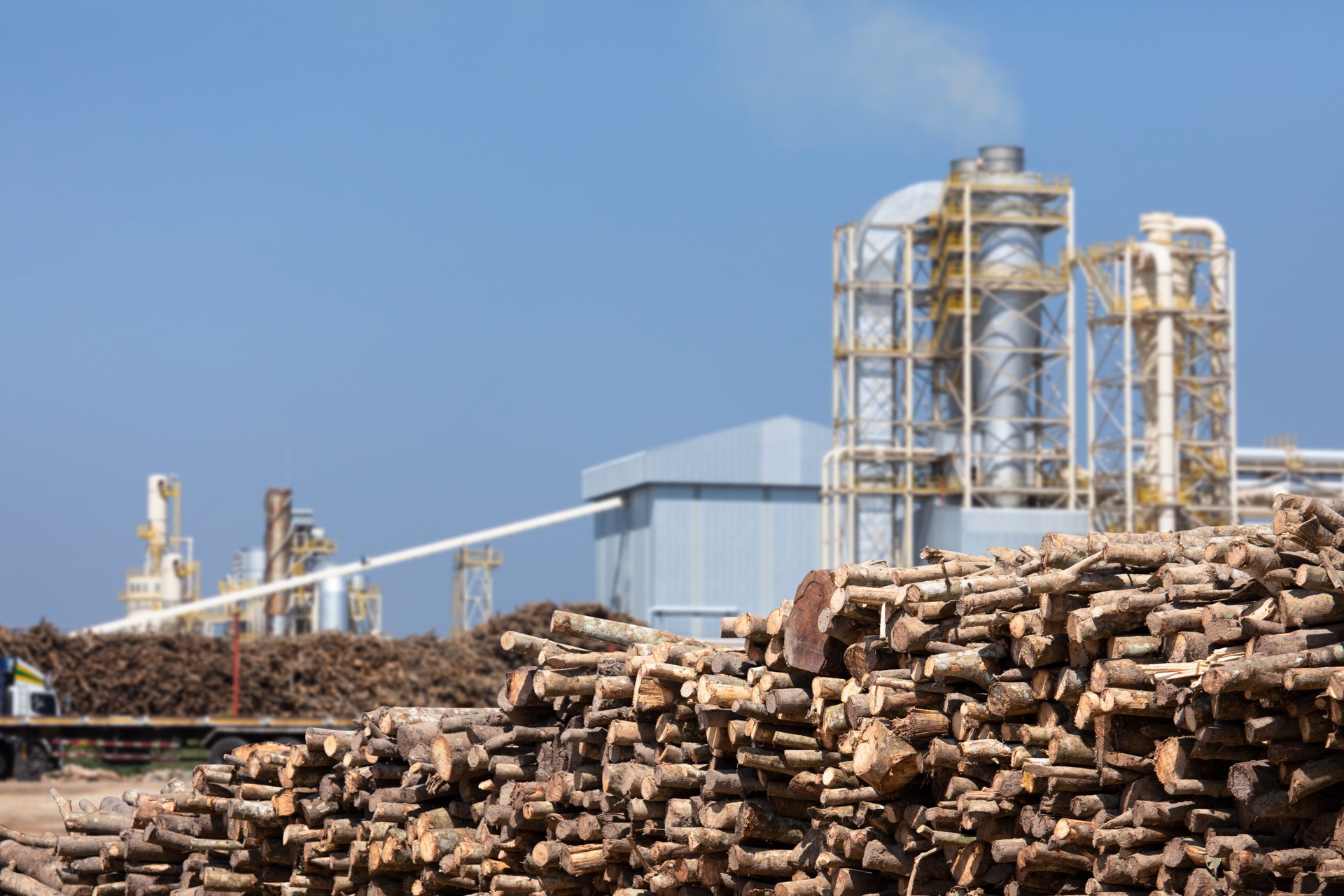 Water is an essential material for manufacturing paper and pulp and is used in large quantities. This begins with the pulping of wood as the raw material and extends to its use in the giant paper machines on which cellulose fibers are separated from an aqueous suspension and then gradually drained. Finally, the finished paper is wound onto rolls at a rapid speed of up to approximately 2,000 meters per minute. Already, this high production speed necessitates the most stringent of requirements for reproducible process conditions that are adhered to precisely.

To ensure that this complex process works reliably and produces paper of a consistently high quality, the water used must also meet strict requirements. The better the water quality, the more reliably and efficiently good paper can be produced. In particular, the type and concentration of the dissolved constituents, whether they be inorganic salts or organic molecules, must be kept constant within narrow limits.

Our LewaPlus® design software can model various combinations of ion exchange resins and exchange stages on a made-to-measure basis and analyze their properties. This provides the user with maximum confidence that they will obtain the optimum treatment solution for the relevant feed water and the required process water quality for the given situation.

Ion exchangers are also indispensable wherever steam is used – for heating tanks during pulping, for example, or for drying paper webs. As in thermal power plants, they ensure that water-steam circuits operate reliably and with little maintenance. This requires careful treatment of the make-up water and also high-performance condensate polishing.

Finally, process water recirculation is vitally important for the sustainability and cost effectiveness of the manufacturing process, especially because of the large quantities of water used in the paper industry. Even if this is already largely realized today, there is still potential for improvement. This applies to the use of the hood condensate from the moist exhaust air of the dryer section, for example, which is separated from the exhaust air in the course of heat recovery.
For these and other applications, LANXESS offers a comprehensive range of special ion exchange resins that are tailored to specific requirements.
Do you have any questions about our products, are you looking for technical advice or are you searching for a local sales representative in your country? Please get in touch with us.