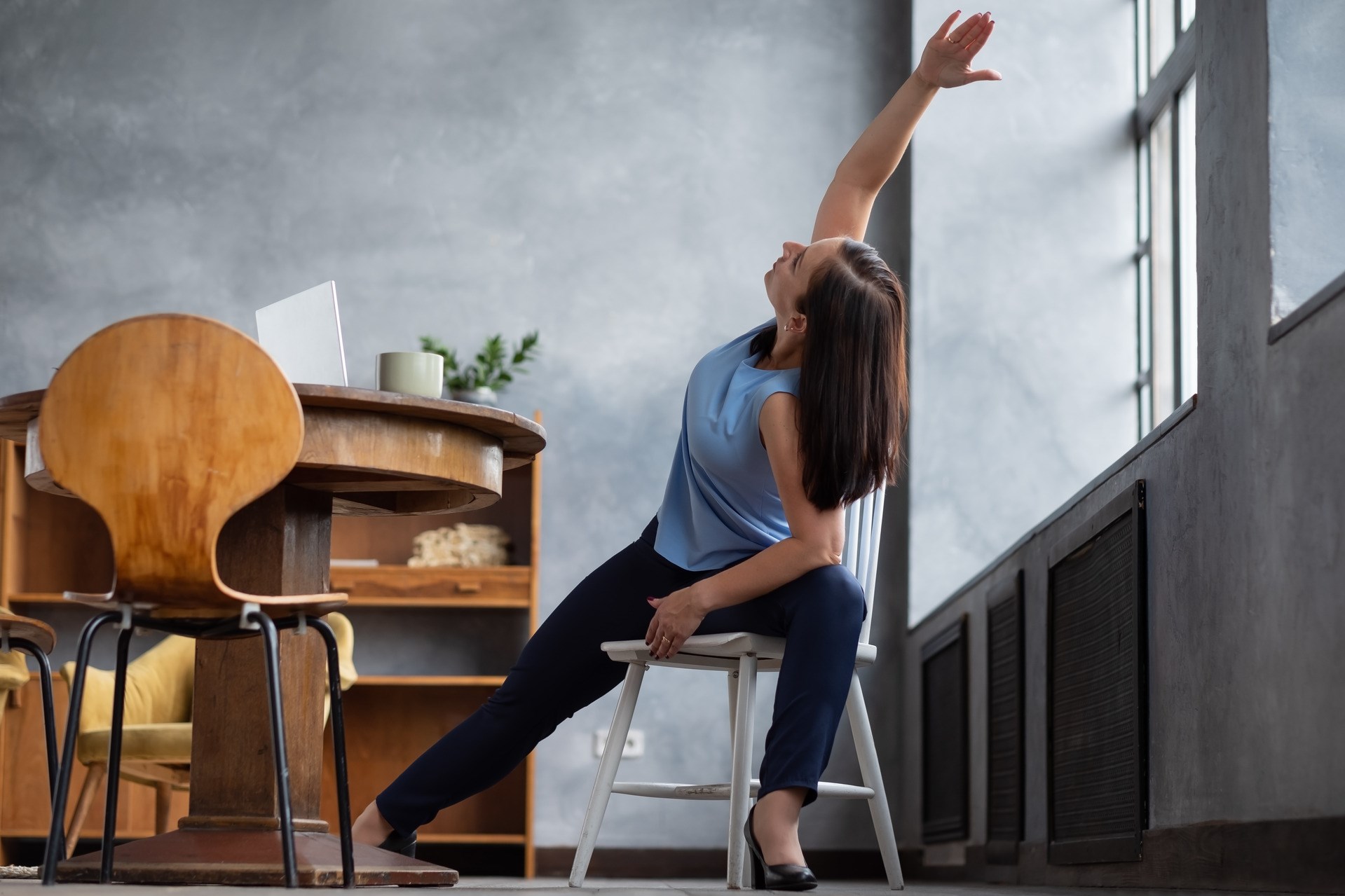 Health is like money, we never have a true idea of its value until we lose it. This could be the motto of the 120 colleagues at our CAE plant.
Anyone passing by the office container of the CAE plant of our Saltigo business unit in Dormagen, Germany, at lunchtime on Tuesdays in spring or summer experiences a rather unusual sight. While others make their way to the canteen, a group of employees meets here to exercise in the fresh air. Under the professional guidance of a trainer, the program includes relaxation and stretching exercises. "It really feels good to simply get a little exercise during work," says Uwe Pesch, who is responsible for occupational safety, health and environmental protection processes at the plant and takes part regularly.
Plant manager Andreas Job has put integrating exercise and health promotion into everyday working life on top of his agenda. He closely works with the "Health & Work Life Management" team in our HR department, which helps initiate these health programs at the workplaces and supports with suitable offers. Actually, there is no need for action on the part of his team - it has a comparatively low average age and sickness rate.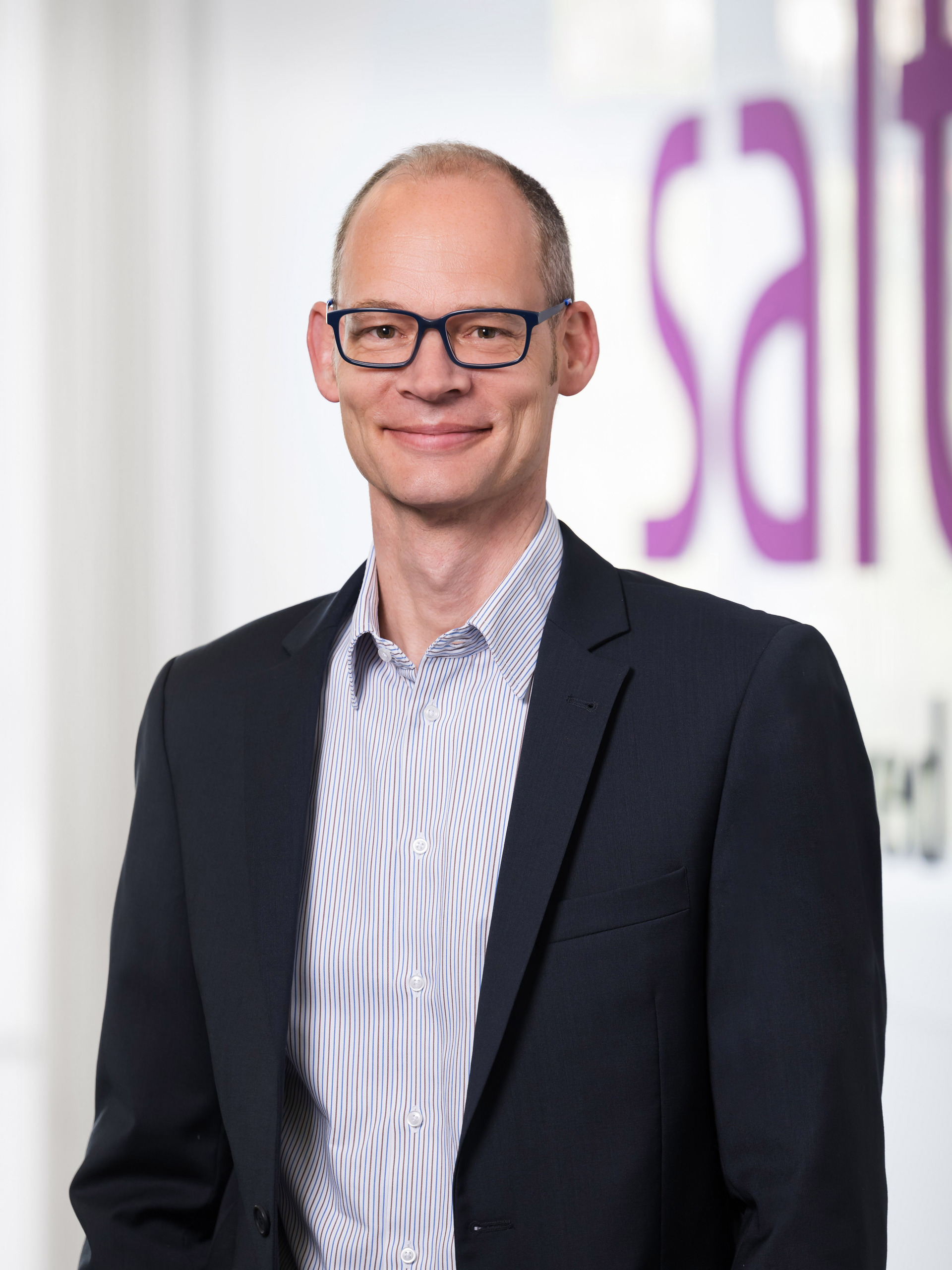 "For us, the focus is clearly on preventive measures. We want to raise awareness even among our apprentices so that they can hopefully go through their working lives without any health problems."
Andreas Job,
Plant Manager CAE plant in Dormagen, Saltigo
Another reason why the topic of health protection is so important: Since frequent product changes are necessary in the plant and as it runs very complex syntheses, a lot of manual work is still required in production. "Working on shift is physically challenging," Job says. "That's why we want to organize all manual work steps with as little strain as possible."
More ergonomics in daily routines
Following a joint workshop, solutions were developed to make the physically demanding work steps more ergonomic. Roini Margvelashvili from the logistics team is one of the employees now benefitting from this. "We receive up to seven containers a day, which we fill with our products," he explains. The challenge: Until now, a heavy hose always had to be screwed on by hand to transfer the product. With the new quick coupling the team can not only save time, but the work is also less physically demanding.
The team also implemented a more ergonomic process on the filter devices of one of the multi-purpose plants. "The regular changing of the modules was quite strenuous for the colleagues. The device was at an ergonomically unfavorable height, where lifting out the fully soaked filters put strain on the back and spine," explains plant engineer Horst Steinbach. "We purchased new filters that are not only easier to operate due to their height, but also require only one module to be replaced per change instead of the previous two." A lifting aid helps in the process.
For plant manager Andreas Job both examples show that a lot can be achieved with little effort.
"In the future, ergonomics will play a key role in our decisions for all investments, expansions and conversions. Because ergonomic processes are faster and safer processes."
Andreas Job,
Plant Manager CAE plant in Dormagen, Saltigo
Health is team work
Health protection has become a much greater focus for everyone in the team in their day-to-day work. "We get a lot of suggestions from the team about what else we could do," says the plant manager. "I am really happy about that! That's exactly the awareness we want to raise among the team."
About the CAE plant
The CAE plant was founded in 1981 and named after the production focus of chlorides, amides and esters at that time.
Currently, about 120 colleagues work here. The main products are chemicals for the agricultural industry. A total of around 20 different products are manufactured.
The best-known product is the mosquito repellent Saltidin (Icaridin), the active ingredient of which is manufactured here in Dormagen for the entire global market.
Explore our company and products