Automated testing of heat stability in plastics
At our application technology laboratory we are able to carry out in-depth tests on the effects of pigments for customers from the polymer industry. For example, LANXESS is the world's only manufacturer capable of carrying out automated testing on the thermal stability of customer-specific formulations for iron-oxide pigments. By utilizing this equipment, they are able to advise the customers on how to color their products efficiently.
Iron oxide pigments have been used to color plastics for decades, with great results. Red iron oxides in particular are often used as affordable alternatives to other options such as organic pigments. As the use of technical plastics such as polyamides, which can be processed at temperatures in excess of 260 °C, becomes more and more widespread, the list of requirements for the pigments continues to grow. Their thermal stability in particular is becoming a decisive quality factor.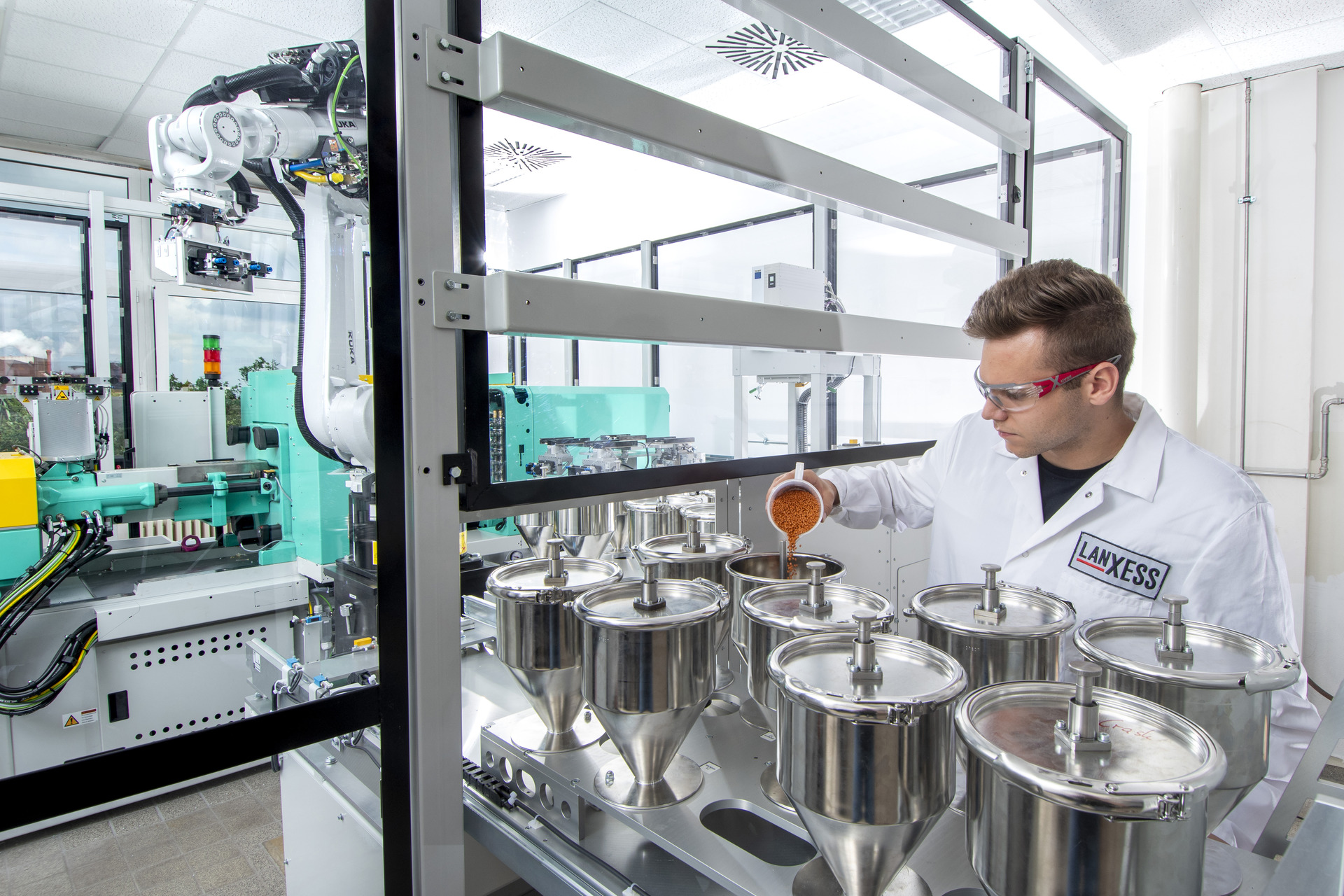 Our Colortherm® brand features a range of synthetic red and yellow iron oxide pigments that provide much better thermal stability than comparable pigments on account of their unique production process.
To manufacture these red types, LANXESS uses its proprietary Laux process, which involves heating the pigments to temperatures as high as 800 °C. The process forces all traces of water that would make color shift more likely to occur out of the oxide crystal lattice. Consequently, the micronized LANXESS pigments exhibit no discernible color shift even at extremely high application temperatures. They can be processed at high temperatures well in excess of 300 °C with no problems at all.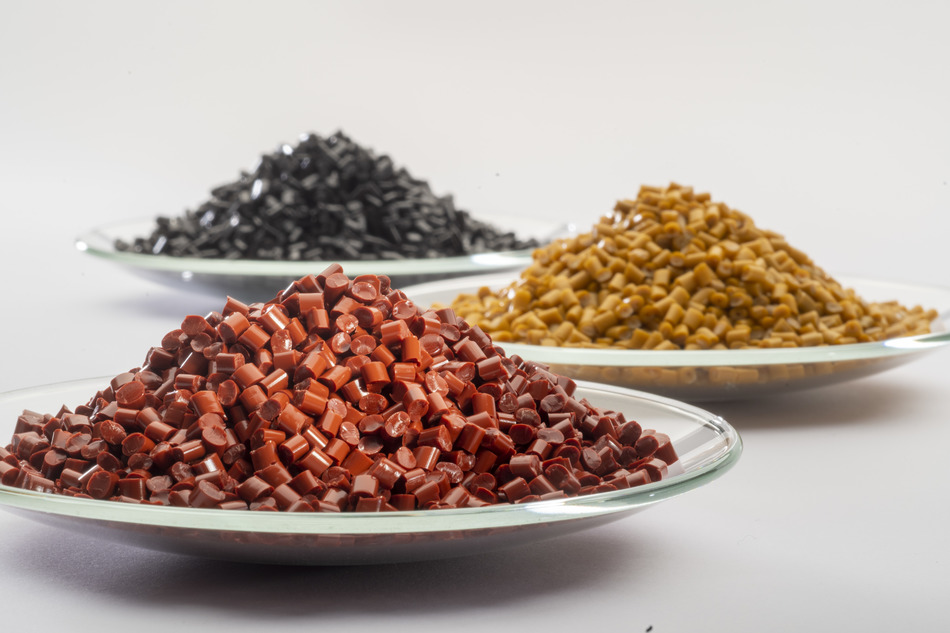 Best-in-class heat stability of up to 300 °C is also ensured with our Colortherm® Yellow range. Colortherm® Yellow 5, 10, 20 and 30 are special pigments developed to ensure the formulation of yellow color shades at processing temperatures of up to 300 °C, e.g. for HD-PE, PS, ABS or PA.
Are you looking for more information about our heat stable iron oxide pigments for the plastic industry. Get in touch with us!