Recreational Space for the City and its Residents

As the Slovenian port city of Koper developed over the past few decades, the former saltworks area was gradually filled in. The reclaimed land represented great development potential for the city, including the space for the city park.
A key feature of the area is the direct connection to the promenade and the sea. Only comprehensive and coordinated treatment of the entire belt along the promenade is able to visually and functionally combine the two currently separated parts of the city into a logical whole. As the densely built-up old town of Koper on the Slovenian part of the Adriatic coast doesn't offer sufficiently large open space, the development of the area provides more recreational space for the city and its residents.

This will create a unified and attractive appearance.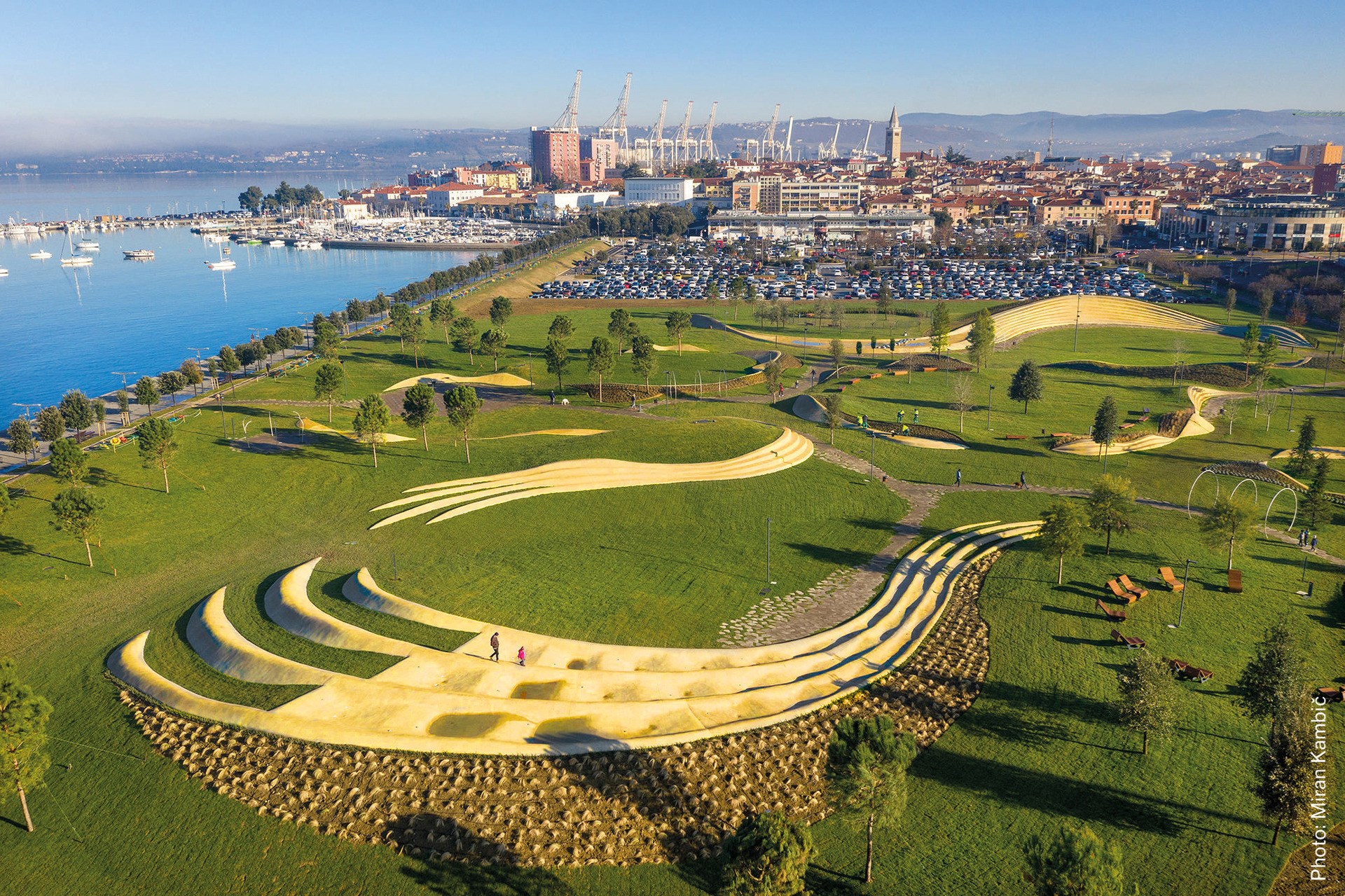 Organic islands made from colored concrete elements
Enota, the Ljubljana-based architecture firm tasked with converting the land, aimed to visually and functionally combine two separate parts of the city into a logical whole using the 26,000 square meter park.
Instead, organically shaped elements in the form of monolithic hilly partitions are used to structure the park into individual "program islands".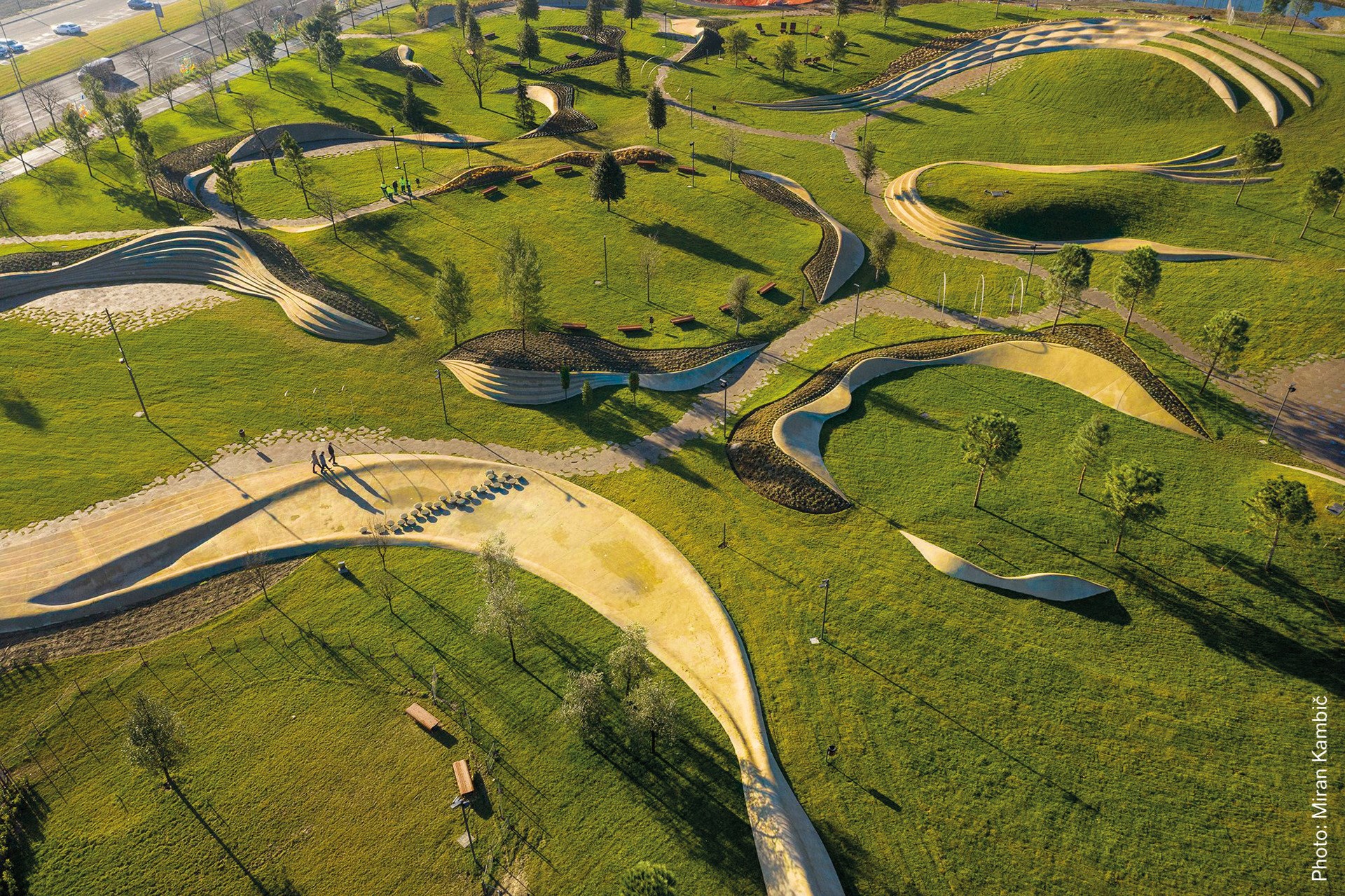 These basic elements of the new city park are designed as monolithic and undulating urban concrete elements that have been colored using yellowish iron oxide pigments from LANXESS.
The controlled placement of the colored concrete in the space in combination with the park's topography gently divides the area into these individual introverted islands.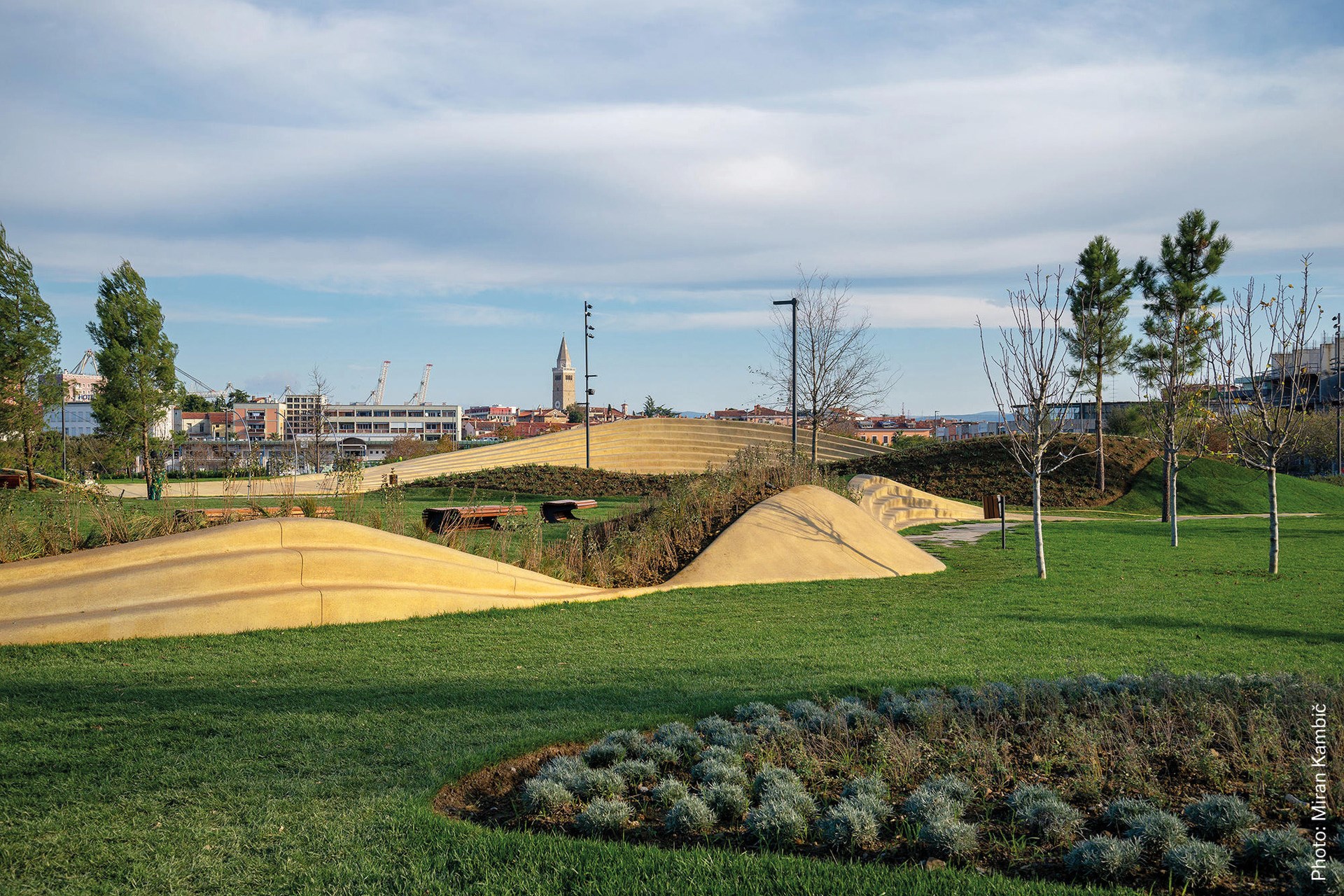 Active space production as a model for the future
The urban design elements form grandstands, an obstacle course for children, climbing walls, a backdrop for a sea bar, a concert venue, a children's playground, a reading area and much more. Taking their cue from the proximity to the sea, the program zones are equipped with numerous water elements.
The innovative design of the city park is a big asset for the citizens of Koper as it enables the development of programs the city cannot currently offer. With its unique shape and the way it is spatially organized, it goes beyond a purely functional park arrangement.
In combination with the colored concrete elements, the strategically placed plants, playgrounds and artificially formed water surfaces promoteactive space production, which could function as a model for future coast development, for example.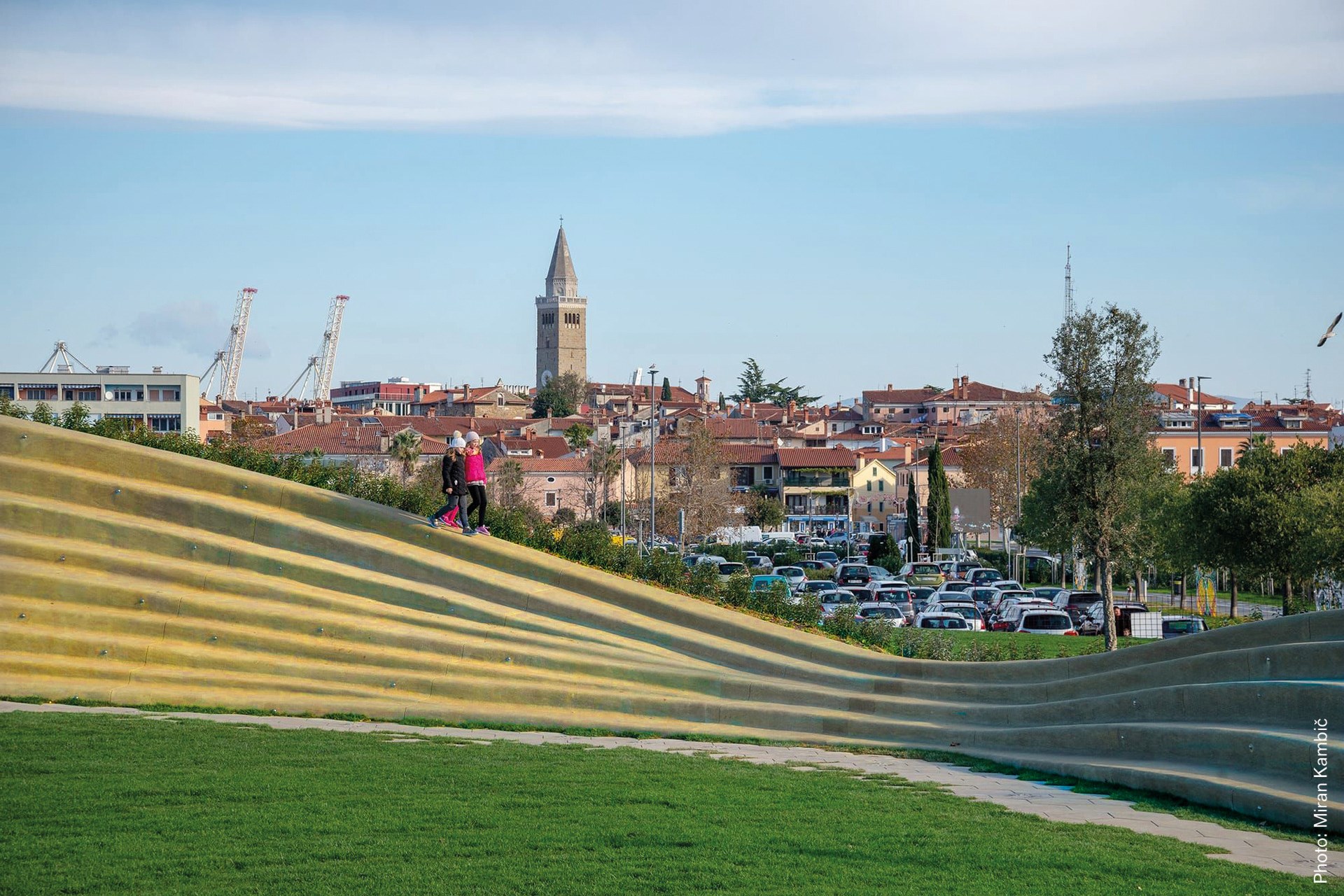 The complete case study is also available as pdf-file for download.