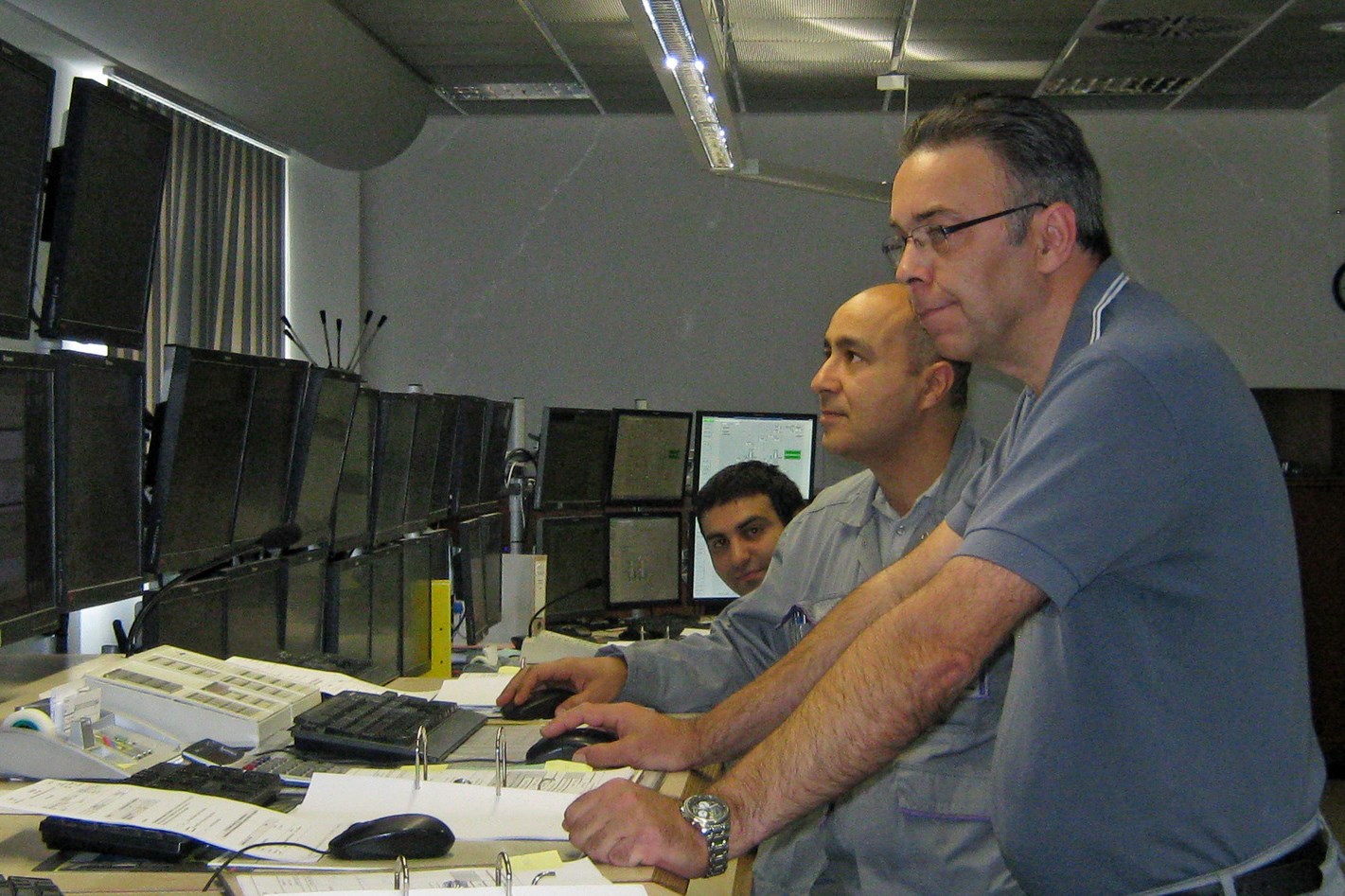 Illness or an accident can affect anyone – no matter if young or old. But it doesn't have to be the end of your professional life. Fortunately, because work and a great team are important for a satisfied life. Three colleagues tell us about reorientating themselves and making a new start.
"What kind of disability do you have?" - Raquel Rempp is often asked this question when she meets someone for the first time. And she takes it easy. "Even though you can't see my disability: I've been suffering from arthrosis for six years. The pain in my knees came, so to speak, virtually overnight. And in the meantime, unfortunately, my wrists have also been affected," says the colleague who works in supply chain management at the Mannheim, Germany, site. For her, that meant learning to live with the pain. And accepting that some things don't go quite as fast as they used to. "This mental work was actually the hardest thing for me after the diagnosis," the 55-year-old recalls.
Quick help
However, she has always spoken openly about her illness at work. "I informed my boss right at the beginning and met with a lot of understanding from my entire team." And she also got unbureaucratic help: a height-adjustable desk and an ergonomic mouse and keyboard were quickly purchased – little things that make all the difference for Raquel Rempp. "I love my job. And these aids help ensure that I can continue to do it for as long as possible."

For her, performing at work and having a disability are not contradictions. "Unfortunately, I see time and again that colleagues shy away from 'coming out' because they are afraid of a career setback." That's why she has been involved with us for several years as a representative for severely disabled employees at the Mannheim site. Here she mediates between employer and employees to find the best solution together.
"Illness or an accident can affect any of us - whether young or old. That's why I'd like to see us anchor the topic of inclusion much more firmly in our everyday lives."
Raquel Rempp,
Supply Chain Management, LANXESS
Recognition instead of prejudice
Karl-Heinz Thormann has experienced that the working environment can be anything but tolerant. He is a shift supervisor at a plant of our Saltigo business unit at the Dormagen, Germany, site. At the age of 24, he was diagnosed with the autoimmune disease Bekhterev's disease, which is associated with chronic pain, particularly in the back.
"Limping through the plant past colleagues as a young man - that was a real gauntlet in the early 1980s."
Karl-Heinz Thormann,
Shift Supervisor, Saltigo
Fortunately, his shift supervisor at the time recognized his potential – Karl-Heinz Thormann had a very deep knowledge of computers – and transferred him to the control room. "That's still where I am today, almost 40 years later. And even though I take on a kind of special role on shift, I've always received recognition for my work from my superiors."
In recent years, society – and therefore the working world – has fortunately become more tolerant and open. Nevertheless, there is still room for improvement. Karl-Heinz Thormann: "Severely disabled people often do not receive the appreciation they deserve for their performance. Yet we go to our limits every day to do our job just as well as a healthy colleague." To raise awareness of this, he has been an active member of the Representative Council for Severely Disabled Employees since 2005 and is the first point of contact for colleagues. His wish for a more open relationship: to have understanding and to treat each other with respect.
Chance for a new beginning
Juergen Heitmann knows that a diagnosis of illness can have drastic consequences on a person's professional life. The trained industrial mechanic had actually planned a classic career as craftsman. However, when multiple sclerosis (MS), which he was diagnosed with in 2012, increasingly limited his mobility, it was clear: he couldn't go on like this. "I had to constantly explain why I could no longer complete a task as quickly as before. That was very draining and frustrating," he recalls.
He therefore decided to retrain as an office administrator. In order to initiate this process, he first had to take the initiative. Talks had to be held with the health and pension insurance funds and the pension office, and lots of forms had to be filled out.
"Fortunately, my colleagues from Corporate Health Management and Human Resources supported me. So my retraining was approved within a short time, and I was released for two years to attend a vocational school in Cologne."
Juergen Heitmann,
Time Management, LANXESS
Juergen Heitmann has been working in his new job in time management in the HR department in Leverkusen, Germany, since 2018. "I feel comfortable here and have hardly any restrictions due to my illness," he says. He is grateful that LANXESS made this step possible for him. His advice to anyone in a similar situation: be self-confident about your illness and ask for support. "I have often encountered understanding and a willingness to help. If you talk openly with each other and show commitment yourself, many problems can be solved together."
Explore our company and products