New vulcanization accelerator from LANXESS
Universally suitable for all types of rubber
Uniform vulcanization result, even for multi-layered items and complex geometries
Sufficient time for full cross-linking, even at high temperatures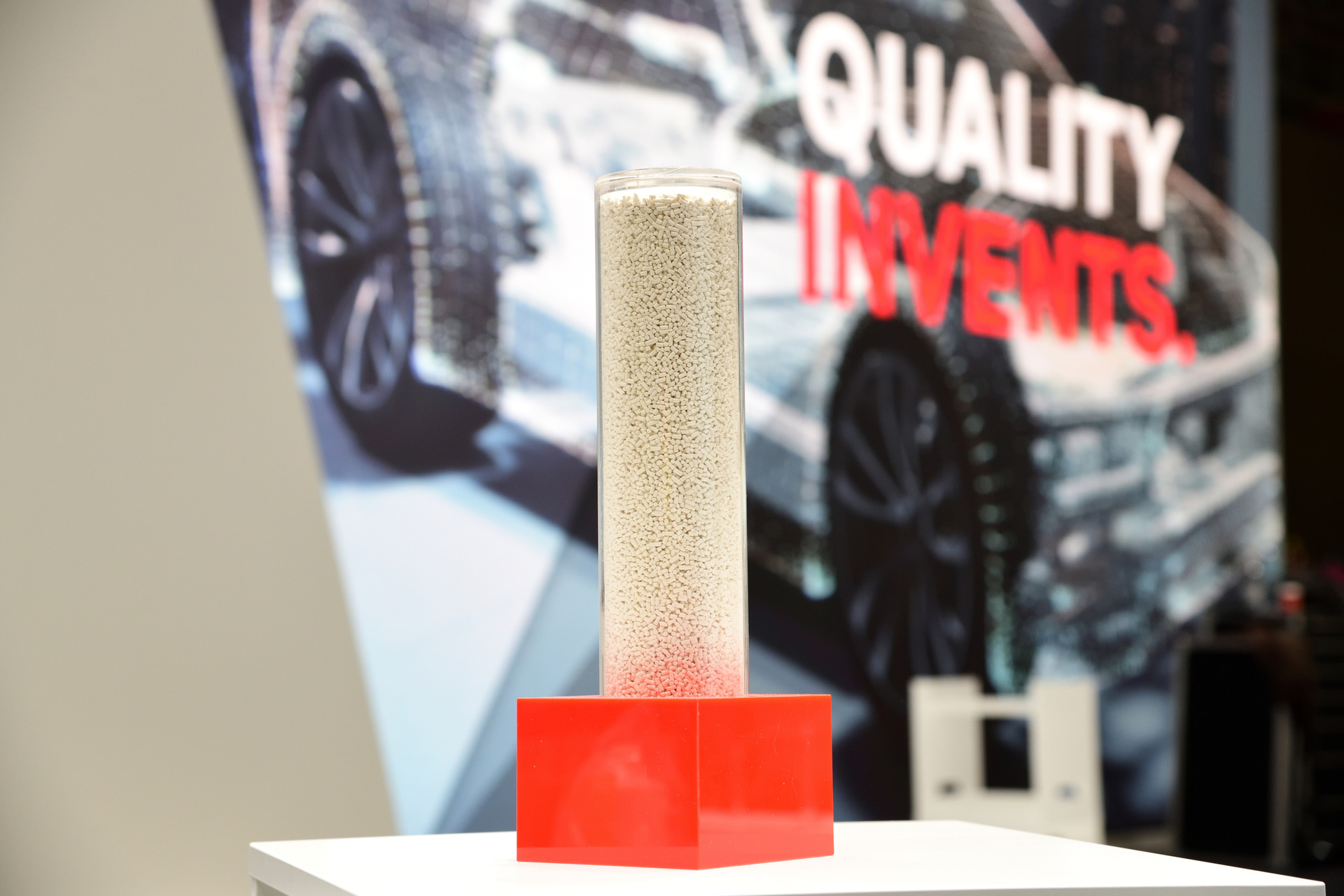 The specialty chemicals company LANXESS has developed a universally suitable vulcanization accelerator for tires and technical rubber goods. The trial product VP Vulkacit TZ, a sulfenamide based on aromatic amines, is suitable for all types of rubber. "We are now inviting our industrial customers to try our new high-performance VP Vulkacit TZ for themselves. We are already producing pilot-scale samples," says Dr. Jens-Hendrik Fischer, who is responsible for the global antioxidants and accelerators business in the Advanced Industrial Intermediates (AII) business unit. At K 2019, the international trade show for plastics and rubber taking place in Düsseldorf from October 16 to 23, LANXESS will be showcasing the new accelerator for the first time.
Specific product properties facilitate production
The trial product has an impressively long scorch time. "There is no premature onset of the vulcanization process for the rubber, which has to pass through pipelines in the mixing process, and consequently it does not stick to sections of the production plant. This particular property of our VP Vulkacit trial product thus ensures a smooth production process and homogeneous cross-linking, which means that the structure can cure evenly," explains Melanie Wiedemeier-Jarad, Technical Service Manager for the AII Antioxidants & Accelerators (AXX) unit.
For all mixtures produced using a sulfenamide vulcanization accelerator, the cure times tend to be short in relation to the scorch times – making this group of accelerators suitable not only for press heating, but also for injection and transfer molding processes, which are used primarily for complex geometries.
You can find detailed information on accelerators at http://advancedindustrialintermediates.com/products-applications/product-groups/accelerators/.