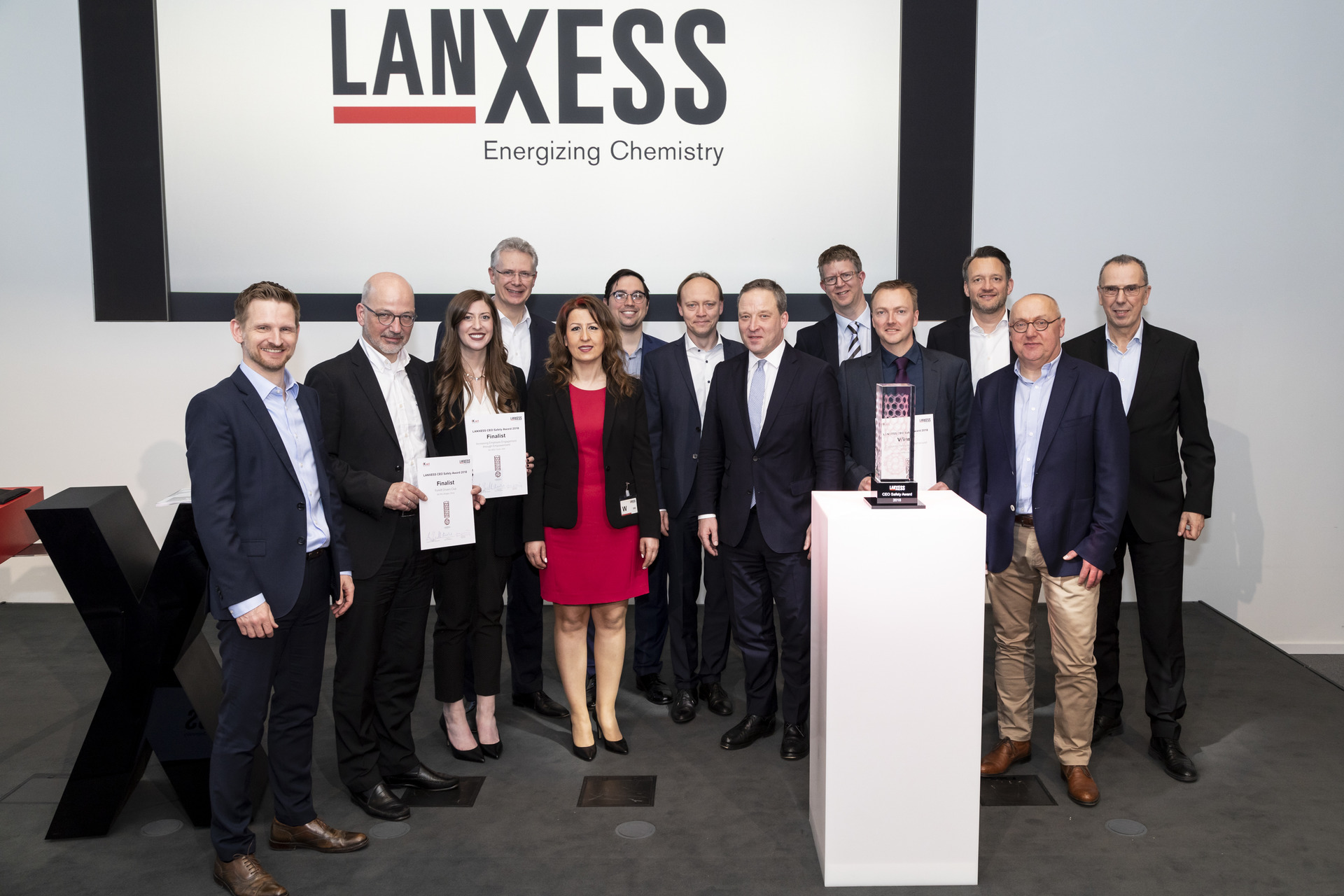 Excellent innovative strength and sustainability
LANXESS receives Sustainability Hereos Award
November 2020, Germany. Climate Neutral 2040" initiative wins DQS sustainability competition.
LANXESS aims to become climate neutral by 2040. The "Climate Neutral 2040" strategy developed for this purpose and the first major projects launched have convinced the jurors of the "Sustainability Heroes" sustainability award. At the Sustainability Heroes conference on November 3, LANXESS received the Sustainability Heroes Award in the "Carbon Footprint" category. To further spur active commitment in business, the German Society for the Certification of Management Systems (DQS) and the German Society for Quality (DGQ) annually honor pioneers in the field of sustainability with the award. The award is presented in eight different categories.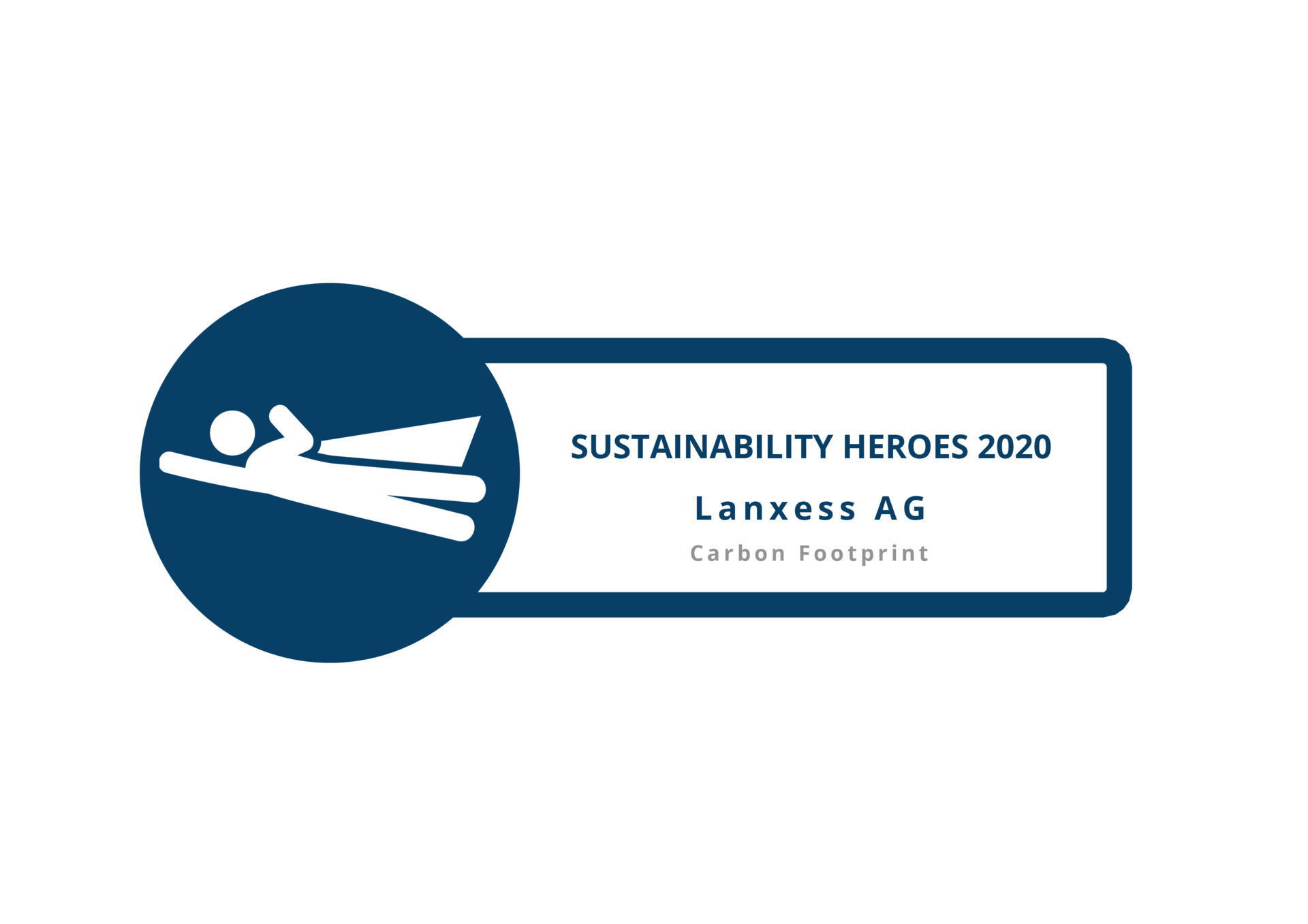 LANXESS India wins prestigious awards from Indian Chemical Council (ICC)
October 2020, India. LANXESS wins the Best Company award for 'Management of Environment' and 'Human Resource Management' for the year 2019. Also, receives 'Certificate of Merit for Best Compliant Company' under Responsible Care - Process Safety Code & Distribution Code.
LANXESS India received multiple awards from the Indian Chemical Council (ICC), for its commitment and outstanding performance specifically in the areas of Environment and Human Resource Management under the 'Large Companies' category above INR 750 Crores. It also won the Certificate of Merit for Best Compliant Company for two codes under Responsible Care - Process Safety Code & Distribution Code. Additionally, based on the Nicer Globe Initiative of ICC for Transportation Safety, two of the top three drivers who were awarded as the 'Best Drivers' for their disciplined performance towards road safety were engaged by LANXESS.
LANXESS awarded "2020 GoldenBee CSR China Honor Roll"
August 2020, China. LANXESS has been awarded the "2020 GoldenBee CSR China Honor Roll". The company's Ningbo plant and Changzhou leather chemicals plant were included in the 2020 Golden Bee Responsible Competitiveness Case Report as benchmarks of environmentally friendly production. It is the second time in a row that LANXESS has received this award for achievements in practicing corporate social responsibility.
LANXESS receives the "Silver Sustainability Award 2020
The 2020 edition of "The Sustainability Yearbook" presents the world's most comprehensive publication on corporate sustainability. LANXESS AG received the Silver Class award for its outstanding sustainability performance.
LANXESS wins VCI Responsible Care competition 2019

September 2019, Cologne - On September 26, specialty chemicals group LANXESS received first prize in the nationwide Responsible Care competition from the German Chemical Industry Association (VCI). The Group launched the "Resource-efficient production of leather chemicals" (ReeL) project. In this research project, LANXESS has developed a completely new technology for tanneries. Thanks to a modular system, it is possible to completely recycle residues from leather production directly on site.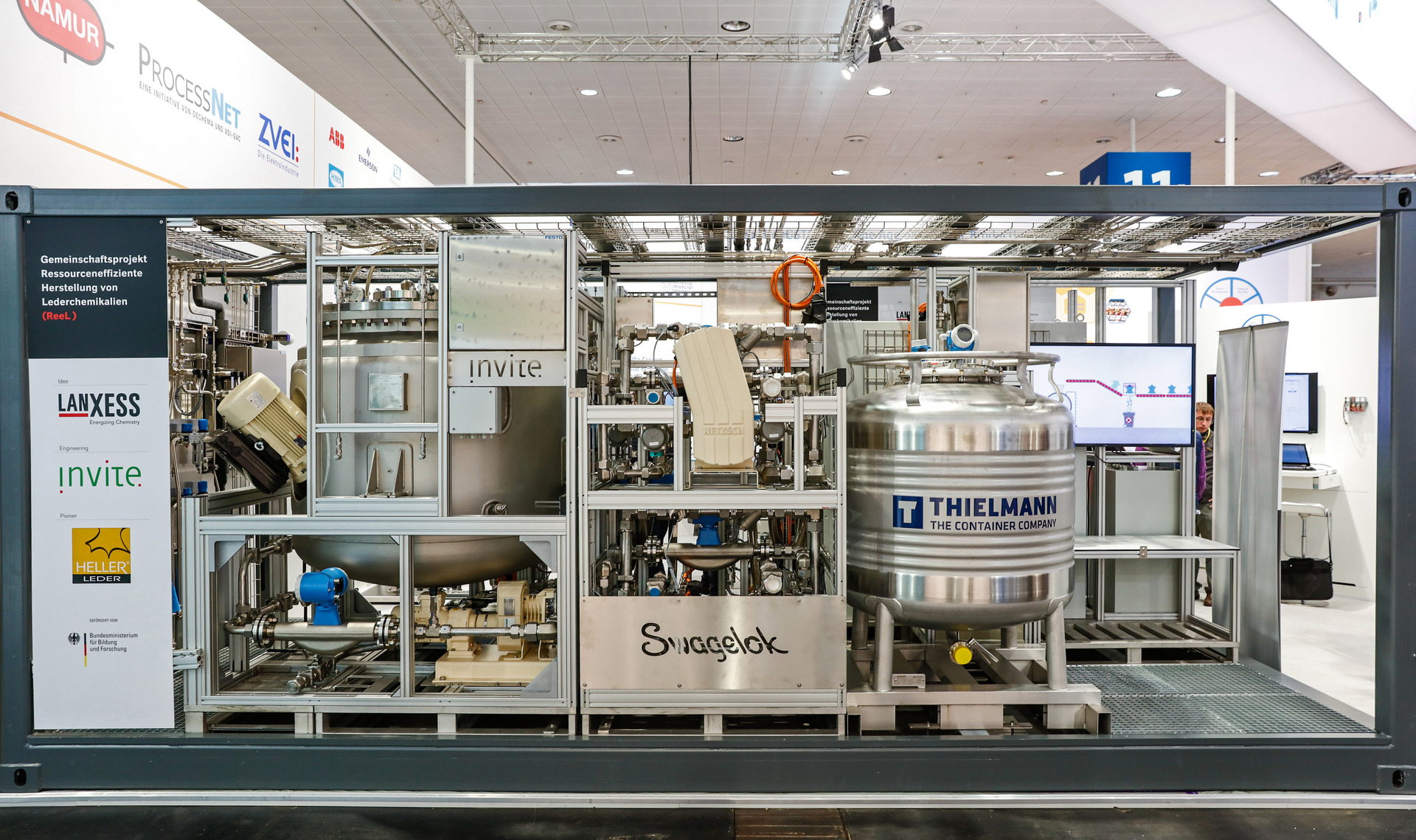 1st Place Sustainability Award
April 2019, Berlin. The State Association of North Rhine-Westphalia in the Association of the Chemical Industry e. V. (VCI NRW) awarded LANXESS with a first place recognition for leather production. The VCI NRW Responsible Care competition recognizes outstanding projects of "Good ideas for sustainability in the supply chain." LANXESS took first place in the "Resource-efficient production of leather chemicals" competition. The pilot plant, which we developed together with our technology partner INVITE, saves tanneries the cost of disposing of around two metric tons of waste a day - and at the same time provides them with a product that they can use again: "X-Biomer" brand liquid biopolymers that improve leather properties. Transport, storage and packaging costs are eliminated.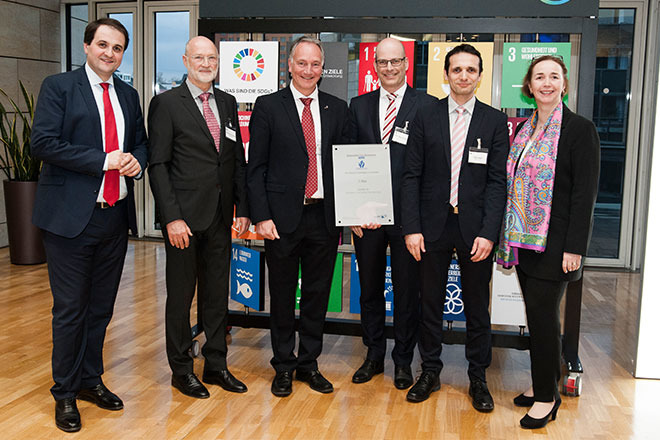 German Innovation Award for LANXESS
February 2018, Berlin. LANXESS received the 2017 German Innovation Award for Climate and Environment. In the "Environmentally Friendly Products and Services" category, we received an award for our innovative technology for recycling waste from leather production. Under the title "Resource-efficient production of leather chemicals" (ReeL), we designed a modular pilot plant in cooperation with the Leverkusen research institute INVITE to produce "X-Biomer" retanning materials from shavings and cuttings as well as from vegetable biomass.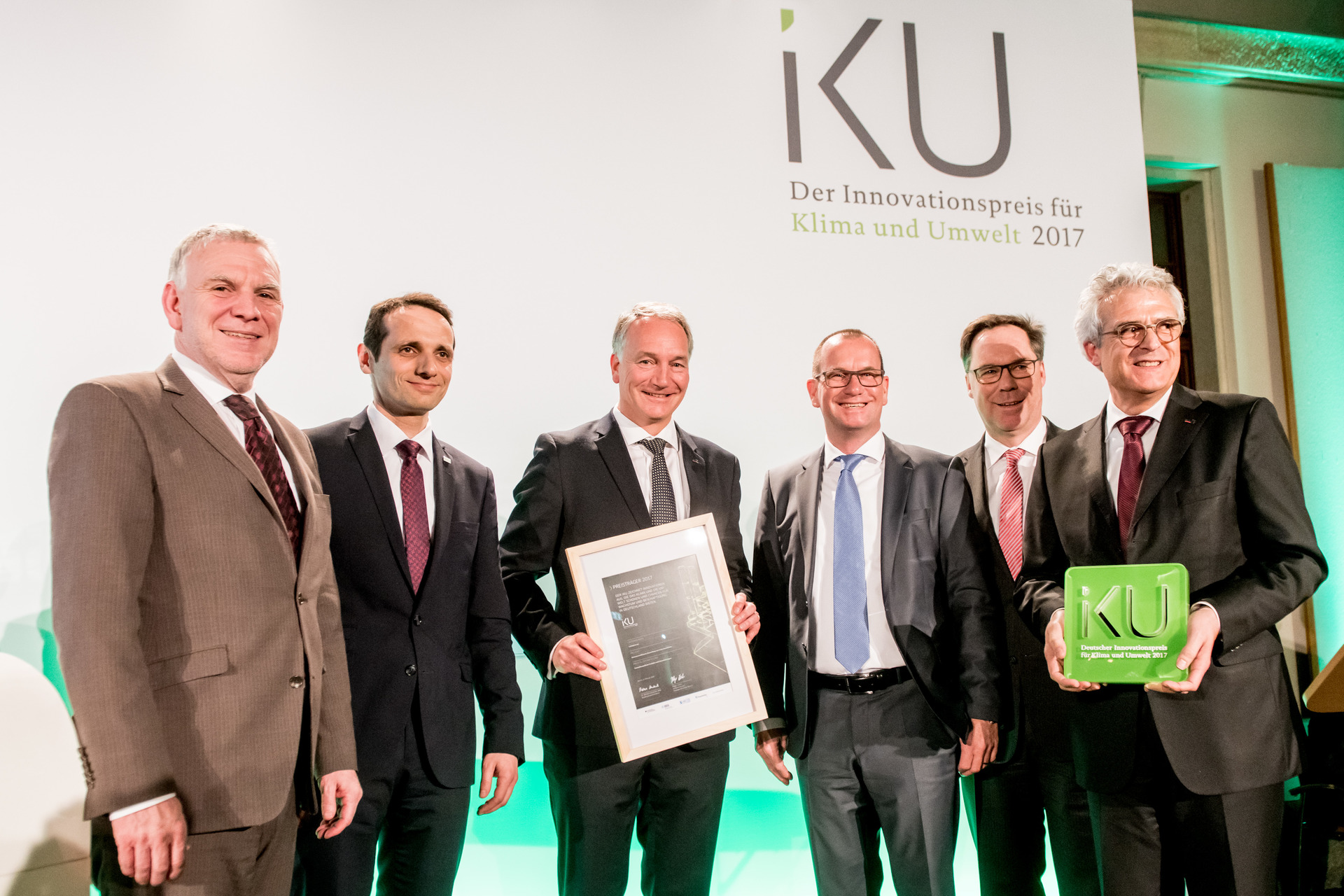 LANXESS wins two CSR Awards
January 2018, China. LANXESS received two prestigious Chinese awards for Corporate Responsibility: the CSR Enterprise Award at the 2nd China CSR Annual Summit and the Top Responsible Enterprise Award from the China Petroleum and Chemical Industry Corporate Citizen Model List. These are examples of the results we can achieve with our efforts to combine safety, environmental protection, social responsibility and economic efficiency across our business processes, while working towards sustainable development in China through targeted corporate responsibility activities.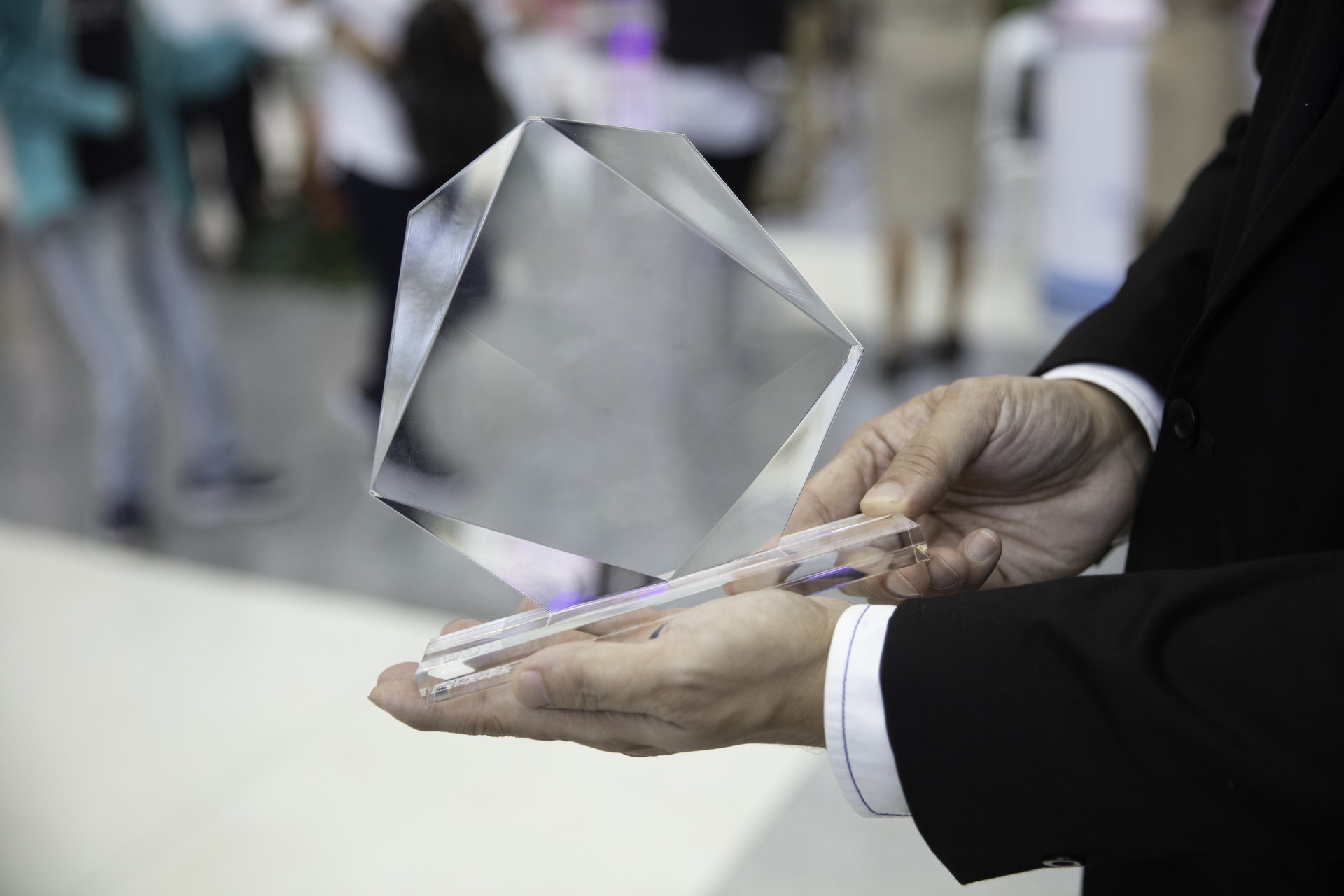 LANXESS Top Employer in China 2019
December 2018 , China. LANXESS Greater China was once again recognized as one of China's Top Employers. The latest study by the Top Employers Institute showed that LANXESS Greater China offers its employees an excellent working environment by focusing on the development of talent at all levels of the organization and demonstrating outstanding human resources performance.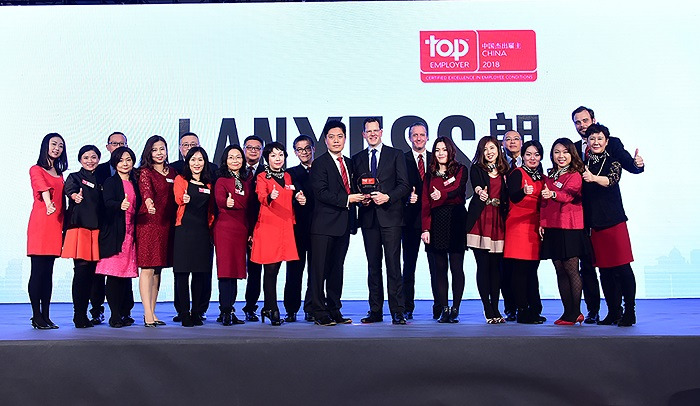 Awards for LANXESS in China June 2017, China.
LANXESS has received the Golden Bee Enterprise Award, the AICM Responsible Care Chairman's Award and the Top 500 Chinese Brands Award. These awards are the results of our corporate responsibility and branding activities.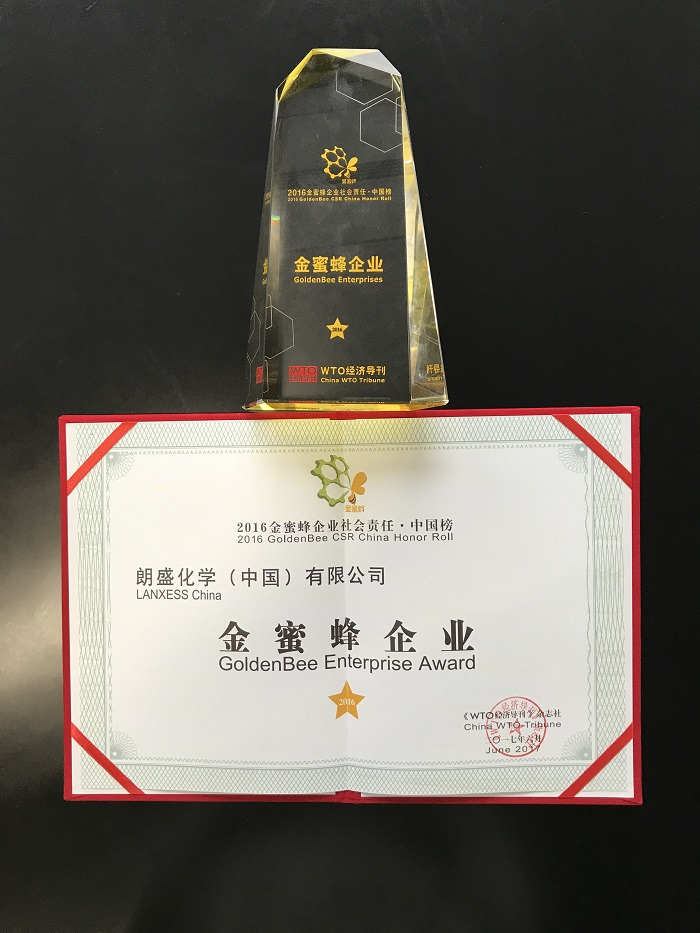 LANXESS receives "More Than a Market" Award
June 2017, China. Out of 75 submitted projects, LANXESS was chosen as the winner of the "More Than a Market Award 2017" for our "Clean Water for Better Life" project. In the "Water Research" competition between students, this project was recognized as a practical example of exemplary fulfillment of the social responsibility of German companies in China.