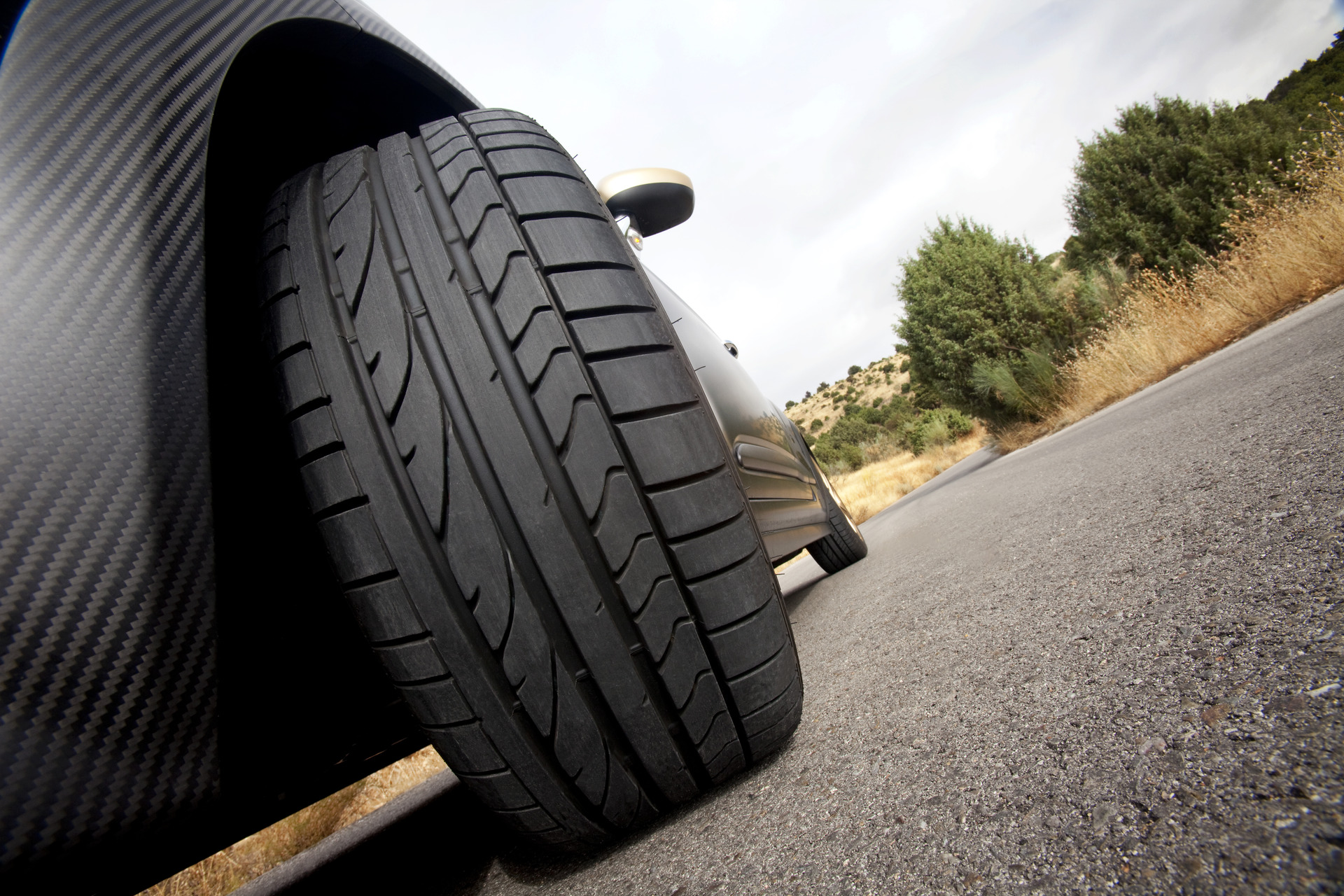 Rhein Chemie
Business lines for rubber, paints, and plastics
A durable car tire is the result of a complex manufacturing process – and the right mixing ratio. It is only through mixing the different components that a raw material becomes a high-tech product. For example, natural rubber is initially very soft – and susceptible to weathering. However, by mixing it in different proportions with other components, it becomes a high-performance product that can be used to make a wide variety of materials – gaskets, tires, and other rubber products.
The production of dyes for paints, coatings, and plastics is similarly demanding. Many different technical steps are necessary before drink bottles, cosmetics, and car bodies can appear as brilliant as we are used to.
The Rhein Chemie (RCH) business unit offers individual and innovative product solutions: specialty chemicals and processing aids for the rubber, plastics, and paint industries. With LANXESS support, high-performance rubber products such as tires, treads, seals or drive belts, and bright color pigments are produced.

Rubber Additives Business (RAB)
Whether for tires or for technical rubber goods: as a partner to the rubber industry, Rhein Chemie offers high-quality solutions – from the development of the compound to the production of the finished component.
The Rubber Additives Business line supplies the rubber industry with a broad portfolio of predispersed chemicals, processing promoters, and vulcanization and filling activators. In addition, the portfolio also includes antisun check waxes, release agents, tire marking paints, and high-performance bladders.
Innovations in detail
With its Rhenogran® CLD-80, Aflux® 37, and Vulcuren® products, the business line offers expert support for the automotive industry with tailor-made solutions for tire production.
At the same time, RAB offers innovative products for the energy, paint, and personal care industries – with CNT dispersions (Rhenofit®) and Zinkoxydaktiv®. With Rhenowave®, the portfolio also features an online quality control system for rubber compounds.
Thanks to significant investments and acquisitions, Rubber Additives Business is now the world's leading supplier of high-performance bladders (Rhenoshape®) for tire production – with four production sites. Here, the business line sets new standards in process optimization – especially with the fully automated permanent bladder coating process.
Main brands and product groups
Rhenogran® – polymer-bound chemicals and additives
Aktiplast® and Aflux® – processing promoters
Vulcuren® and Perkalink® – specialty chemicals
Rhenodiv® and Rhenomark® – release agents and tire marking paints
Rhenoshape® – high-performance bladders for tire production
Rhenocure® – accelerator and hardener
Rhenofit® – functional additives, activators, desiccants, and aqueous CNT dispersions
Industries and application areas
Automotive industry
Construction industry
Latex industry
Mechanical engineering
Personal care
Tire industry
Footwear industry
Technical rubber goods

Colorant Additives Business (CAB)
Dyes for coloring drink bottles, ink for your inkjet printer, and color filters for LCD screens – the Colorant Additives Business line (CAB) offers high-quality colorants for a wide range of applications.
Colorant Additives Business serves its customers worldwide with its leading, state-of-the-art manufacturing facility at Chempark Leverkusen, Germany – with the support of a global logistics and warehousing network. Outstanding product quality, many years of expertise, and a high level of innovation are the levers for success.
One offer for all colorful areas
The soluble dyes of the Macrolex® product line are used for coloring plastic bottles due to their high brilliance and transparency. And this is where the purity requirements are particularly high – in the food and cosmetics sectors.
With the aqueous organic and inorganic pigment preparations Levanyl® and Levanox®, the business line offers a range of high-quality and highly colorful products. The narrow particle size distribution and the simultaneously small particle sizes meet the highest demands in the paint and coatings industry – and offer excellent storage stability.
As one of the most light- and weather-resistant pigments on the market, the portfolio also includes the pigment Yellow 150 – a versatile all-rounder. The top brand Levascreen® is used in the manufacturing of color filters for LCD screens (TVs and smartphones). The Bayplast® product line is used in the coloring of plastics. An ideal color additive for many plastics, with outstanding dispersion properties.
Due to their high transparency, the Bayfast® product line is frequently used for automotive coatings. And with the yellow pigment E4GN, the LANXESS color portfolio also includes the industry standard for durable yellow laminate inks.
High-quality dyes – black and color – are required for the coloring of printing and writing inks. Bayscript® and other specialty dyes can therefore be found in numerous inks – but also for coloring cosmetic products and household cleaning products.
Main brands and products
Bayfast® – organic pigments
Bayplast® – organic pigments for coloring plastics
Bayscript® – dyes and organic pigment dispersions for the production of inkjet inks and the office supplies industry
Ceres® – organic dyes for coloring plastics
Levanyl® – organic pigment preparations
Levanox® – inorganic pigment preparations
Solfort® – organic pigments
Macrolex® – organic dyes for coloring plastics
Major industries
Automotive industry
Construction industry
Electrical and electronics industry
Adhesives industry
Cosmetics industry
Mechanical engineering
Metal-processing industry
Paper industry
Footwear industry
Transportation