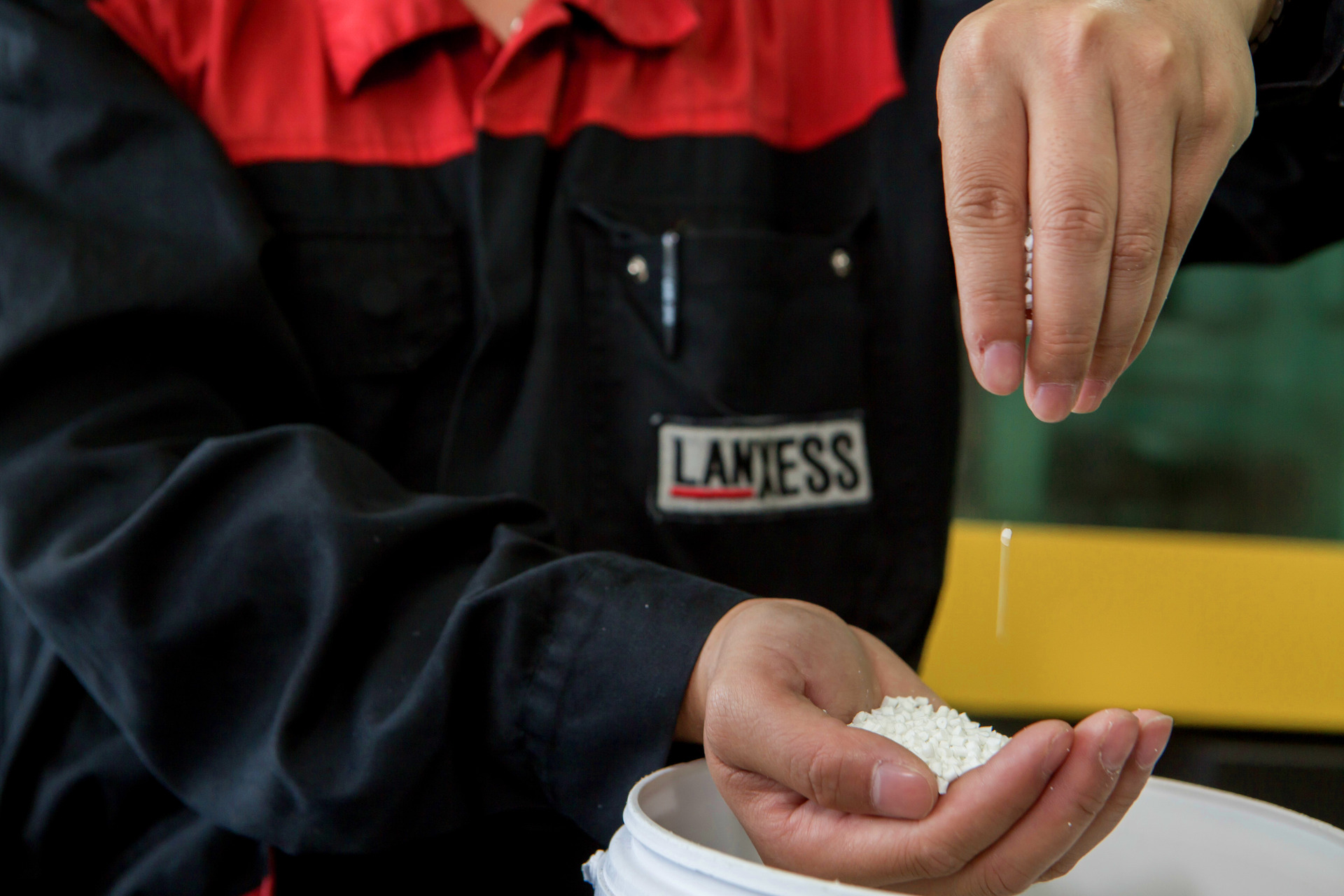 Product Portfolio Assessment
Analysis of our product portfolio from a sustainability perspective
We actively manage our product portfolio towards sustainability because we are fully aware of the positive impacts as well as of the potential risks our products have through the use in certain applications.
In order to structure this analysis, we created a management tool with a specially developed evaluation system that allows us to evaluate the risks and improvement potentials in our product portfolio with the goal of systematically improving the sustainability performance with consideration for the environmental, social and economic impacts.
The continuously optimized system analyzes the effects and benefits of our products based on fact-based, significant and measurable criteria that we consider relevant for LANXESS and society as a whole. We are taking into account factors that exceed regulatory compliance to generate appropriate data for all our substances.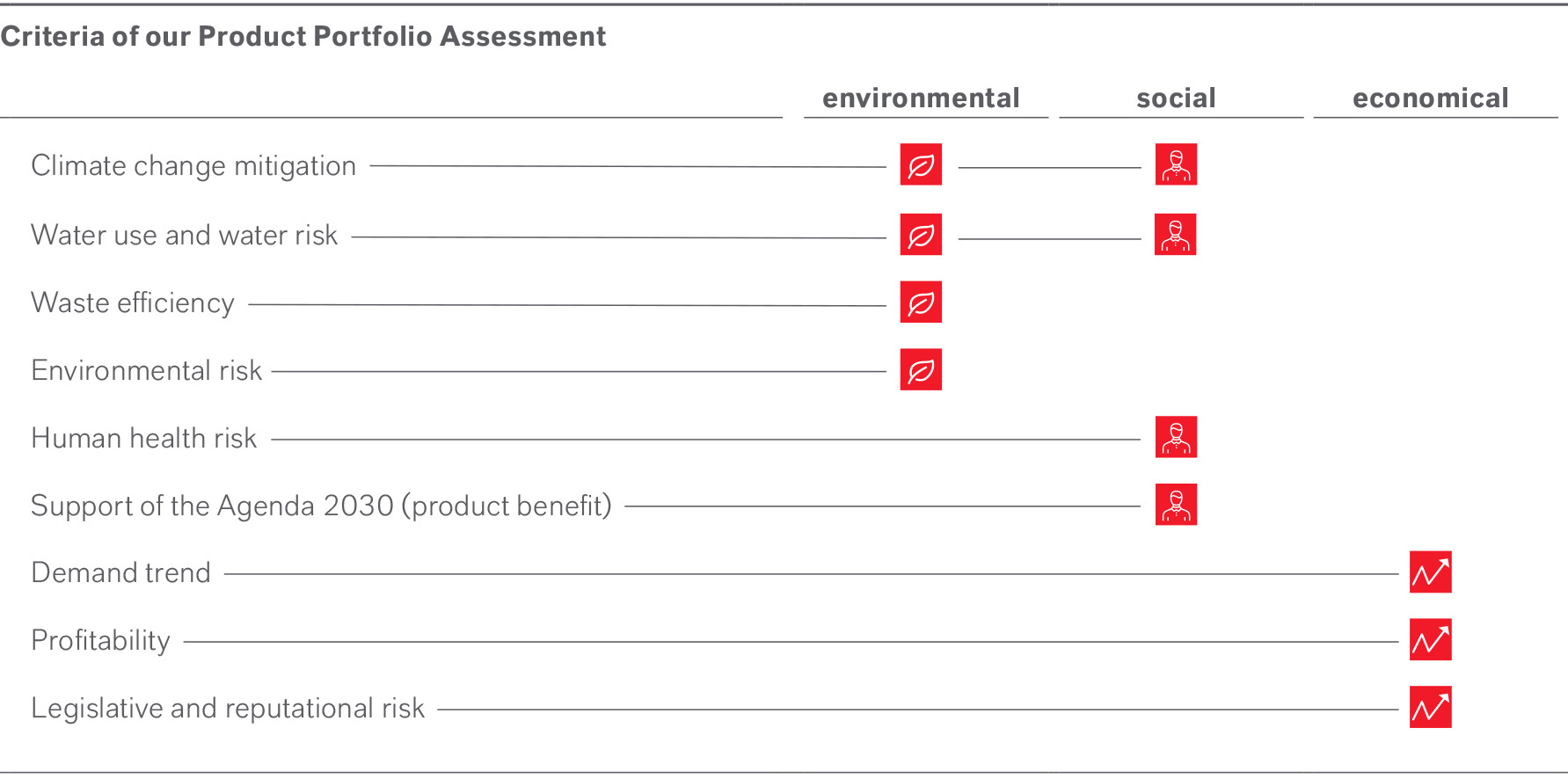 Based on this catalogue of criteria, our product stewardship group evaluates the entire product portfolio annually - with subsequent reviews by an internal committee of experts. The results show us which of our products meet our defined sustainability requirements and contribute to solving key global sustainability challenges.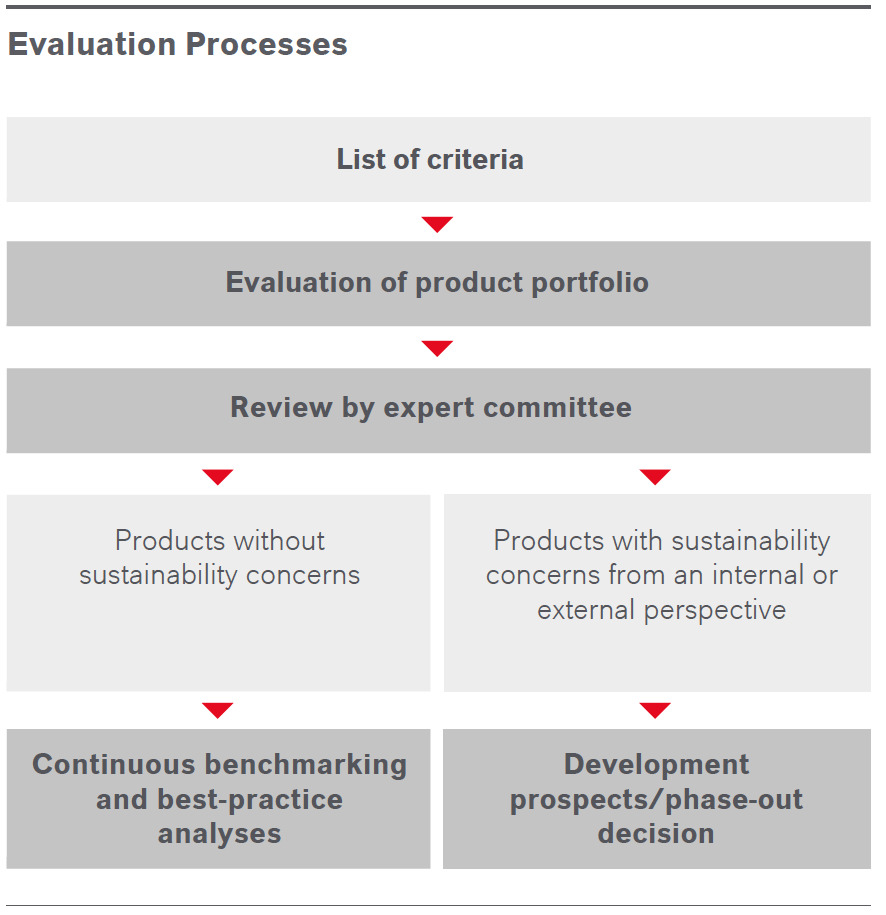 Regulatory Compliance
LANXESS complies with all necessary global, regional and local chemicals control regulations. We explicitly support the goal of EU REACH to ensure a high level of protection for human health and the environment. In countries outside the EU, we set comparable standards for our products. Consequently, we do not produce or market critical products globally, which we have not approved and/ or do not market within the EU or US.
In this context, substances, as defined by the criteria for Substances of Very High Concern (SVHC) by the EU REACH regulation, are of particular importance if contained in chemical end-products. We identified that less than 4% of our 2020 total sales volume was generated with chemical end-products containing more than 0.1 % SVHCs.
Elimination of critical substances
We are committed to continuously improving the sustainability performance of our product portfolio, to eliminating critical substances, and developing safer alternatives. In order to achieve this target, we have a clear process in place to manage critical substances. For chemical end-products which contain substances (more than 0.1 %) having the characteristics of SVHCs, we set the target to develop action plans until 2023.
Within this roadmap process, we check whether the critical substances in the respective products can be replaced by a safer alternative. For the substitution, we focus on innovating safe and sustainable alternatives. Therefore, we do not switch to other substances, which from an expert view might have comparable hazardous properties but have not been restricted yet.
If a replacement by a safe alternative is not possible, and if according to our scientists or regulatory bodies, the concerns or risks are beyond reasonable levels, we will phase out the substances. If critical substances in essential uses cannot be replaced, we will implement risk mitigating measures based on scientifically acceptable levels.
Examples for phase out decisions can be found below:
Energizing sustainability
We have a clear strategic focus on shifting our portfolio towards socially, environmentally and economically beneficial products. For the development of our innovative solutions, we select safer and more sustainable ingredients wherever possible. We will not develop and market new end-products containing substances > 0.1 % that have the characteristics of a substance of very high concern (SVHC). Our solutions fall into a broad range of sustainability categories contributing to a carbon neutral and non-toxic environment and to a circular economy. Those products can be found on the respective business homepages, some examples below:
Substances on the SIN List

The International Chemical Secretariat (ChemSec), a non-governmental organization (NGO), has made it its mission to accelerate the replacement of hazardous chemical substances. With this purpose in mind, ChemSec publishes what it calls the "Substitute It Now!" (SIN) List, a directory of all substances that products should not contain according to ChemSec's evaluation.

At LANXESS, we share the goal of making sure that critical substances in chemical end products should not be a source of any risk. Before we use or sell a substance, we check whether it can be ensured that it can be used safely in its intended application and work on developing safe and sustainable alternatives for critical substances. We are constantly striving to improve the sustainability performance of our product portfolio. The SIN List currently lists 80 substances for LANXESS. However, if we apply the ChemSec criteria to our product portfolio, we count only 24 substances that meet the criteria at this point in time. The chart below shows the reasons for this discrepancy. Details on the various categories and substances can be found in the subsequent sections.